Natalie Grant Talks New Album 'Hurricane:' 'My Art Is Shaped By My Faith'
Natalie Grant Talks New Album 'Hurricane:' 'My Art Is Shaped By My Faith'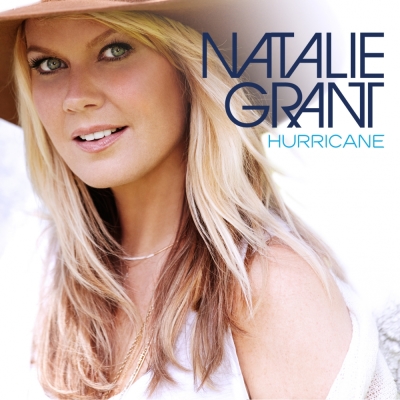 Natalie Grant opened up to The Christian Post about her brand new hope-inspiring album "Hurricane," which hit stores this week.
The Grammy-nominated singer said her latest album was guided by her ever-strengthening faith- similar to past albums along her storied career.
However, Grant's newest musical endeavor covers her real-life struggle with depression and offers themes of hope in the midst of life's storms.
"Hurricane" was released on Oct. 15, five months after the new album's eponymous lead single broke records at number one in iTunes. In addition to the bright, catchy hit single, the album includes honest and emotional tracks that touch on Grant's tough personal battles.
With a career spanning over a decade, Grant said that her relationship with God permeates every aspect of her craft.
"My faith has shaped everything about me, it influences everything about my art. I don't think there's anything wrong with being Christian and doing mainstream music, [but] it's just not what I'm created to do," Grant explained. "I was created to sing songs that reflect my faith in Jesus that would become like an anchor for someone, for whatever they are facing in their life. My faith in Christ has shaped everything about my art."
Nevertheless, the "Held" singer admitted that sharing her battle with depression was a challenge, especially since she is a Christian.
"Truthfully, it's very difficult to talk about [personal strife]. The reason I struggled for so long is because it's very easy to just stay private," Grant said. "A lot of people who struggle with depression, especially as Christians, feel ashamed to talk about it."
Grant went on to recount her bout with post-partum depression after the birth of her third child as well as feelings of inadequacy as a parent.
"If I talked about having post partum depression it would reflect on me as a mother- I must be a terrible mother," she recalled thinking. "And if I talk about depression as a Christian, then I must be a terrible Christian. Once I found the courage to speak about it, that's really when the healing began. Once you give a voice to what you are dealing with, there is so much freedom in just transparency."
Because of her experience, Grant hopes that "Hurricane" will pass along the wisdom she learned while coping with depression.
"There's such peace in knowing you're not the only one, it makes you feel like less of an outcast. The voice of truth won out in the end," she told The Christian Post.
As for battling future hardships, the singer relies heavily on her faith, but admitted that staying the course is not always easy.
"It sounds like such a cliché but I turned to the Word of God, and the truth is, I wasn't turning to it enough," said Grant. "In this journey through depression and doubts, why do we avoid what we know will help us? I know that the truth of who I am is in the Word of God. So why do I avoid it like the plague? When I finally picked up the discipline of being in the Word of God, that's where the truth of my identity is found."
"Beyond that, I have a community of believers- my husband, parents, and church, people that ask that tough questions," she added. "It is life-giving and imperative, and we need that accountability."
Referring to the record-breaking success of the song "Hurricane" as "incredible," Grant explained the song's value to people who are enduring hard times.
"It is incredible to hear that people connect to the song because I wrote them," said the singer. "These songs are my stories, and people connecting on such a deep level is rewarding because they were hard to tell, your blood sweat and tears go in to it, you want people to like it. But I don't want people to just like it- I want people to find an anchor in it, and people are finding their own life stories in them."
Talking to CP just hours before her free concert for Hurricane Sandy survivors in New Jersey, Grant enthusiastically explained her goals for the Oct. 16 event.
"I'm singing about my own personal hurricanes, and I'm here in a part of the country where people have survived a literal hurricane," she said. "I've heard from several families about how they lost everything, and a lot of the people coming have still not recovered. There is still work to be down, and [the concert] won't change everything, but it may change a little something. Every single one of us can bring something toward healing."
Grant's next performance will be at the Grand Ole Opry House in Nashville, Tenn. on Oct. 22, then the singer is set to perform along with Casting Crowns and Steven Curtis Chapman on dates in November and December.
Meanwhile, the busy singer also just wrapped filming the upcoming Christian film "Persecuted," which she said is expected for release mid-2014. In it, Grant portrays the wife of a framed evangelist.
Head to The Christian Post's Facebook page to earn a chance to win a rare autographed copy Natalie Grant's "Hurricane" today.