NBA Star Shares the 'Funny Thing' He Has Discovered Since Giving Life to Jesus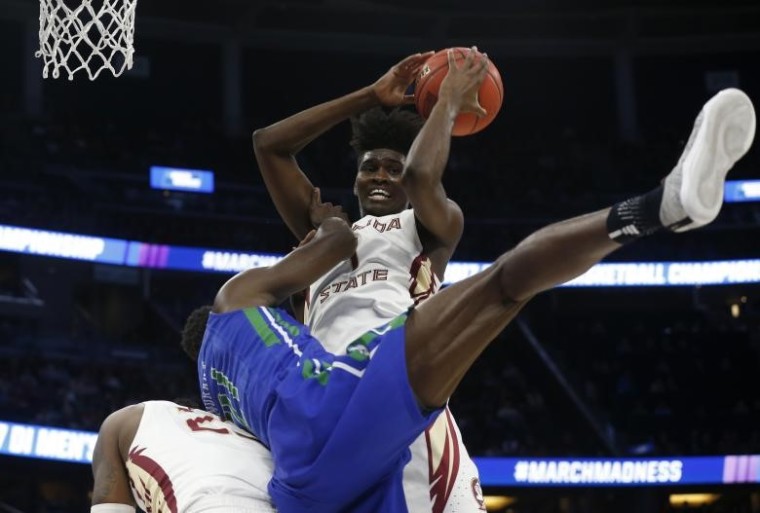 Orlando Magic forward Jonathan Isaac has been vocal about his new Christian faith in social media and a recent post revealed the "funny" lesson he's learned since committing his life to Jesus.
"The funny thing to me about accepting Jesus is that, before I made the decision, I was so occupied with all the things that I'd be losing," he tweeted last week.
"Sex, clubs with my boys, manhood etc! Now all I see is all I've gained. And all of it so easily outweighs what I thought I needed to be a man," Isaac added.
The 21-year-old athlete grew up a cultural Christian but did not have an actual relationship with God until now. Isaac was recently a guest speaker at J.U.M.P. Ministries Global Church in Orlando, Florida and he opened up to those in attendance about why his faith needed to mature.
"Why was the professed savior of my life not leading my life? Why didn't my faith in Jesus dictate my actions?" he preached. "As I asked these questions, I started to contrast where I was, in a place where I was in the driver's seat, and where I am now, where the person of Jesus and the Holy Spirit dictate more of my life than they ever have."
Isaac highlighted the popular verse, John 3:16 and likened it to his transformation. The Bible scripture says, "For God so loved the world that he gave his one and only Son, that whoever believes in him shall not perish but have eternal life."
This journey has been a crazy one! With all my shortcomings, doubts, and unfaithfulness God has loved and kept me through it all! Thank you all for the encouragement and prayers! Please do me a favor and check out my sermon!! I hope this blesses you! https://t.co/8Ouyuox1bu

— Jonathan Isaac (@jisaac_01) September 12, 2018
The Orlando Magic rookie was brave enough to invite his teammates to hear him preach; however, none of them showed as he shared in the sermon.
"I invited my teammates, and that was the scariest thing I've ever had to do yet, none of them came, but I took the step, and I invited them," Isaac shared during his sermon.
The New York native revealed that he went back and forth on whether or not he should invite his peers to his first sermon.
"I want to be a part of this team. I want them to love me, truly. I typed the message up, and I deleted it. I typed it, and I deleted it. I typed it, and I deleted it. And finally, I was like, 'You know what? This isn't about me. I've got to take myself out of the equation. I've got to do what God is telling me to do,'" he maintained.
Isaac was the No. 6 pick in the first round of last year's draft and will continue to share the good news of Jesus.