Atlanta Hawks to Trade Paul Millsap, Los Angeles Lakers Not to Trade Before Deadline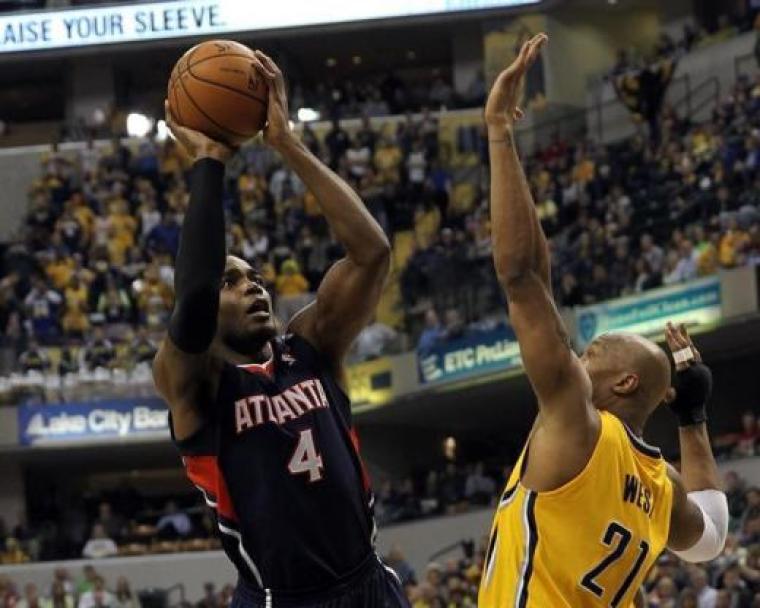 At this point in the 2016-17 NBA regular season, NBA teams have already assessed their rosters needs due to their current standing and in preparation for future seasons.
1. Atlanta Hawks to Trade Paul Millsap, Thabo Sefolosha and Kyle Korver
The Atlanta Hawks are somewhere in the middle of the Eastern Conference. With a standing of 18 wins and 16 losses, they are currently at fifth position and are most likely going to make it to the playoffs. However, they could use a few trades or player exchanges to improve their roster and chances for championship contention.
The Hawks have a couple of free agents they can trade to get new players in and improve their game. NBA players have until February 23, the trade deadline, to make any trade moves this season.
There are three players that the Hawks are willing to trade before the deadline, according to the latest rumors. These are Paul Millsap, Thabo Sefolosha and Kyle Korver.
All three players are considered NBA veterans which could help any team, playoff contending or not, improve their lineups. Millsap is a reliable scorer in the paint, Korver is one of the best and probably the most efficient three point shooter in the league today, and Sefolosha ranks high in the perimeter defense rankings.
According to Brian Windhorst of ESPN, "Sources told ESPN.com that the Hawks, fearful of losing Millsap in free agency without compensation in the summer, are not openly shopping him but are taking calls on the 31-year-old and other pending free agents, notable sharpshooter Kyle Korver and swingman Thabo Sefolosha."
2. Los Angeles Lakers Won't Trade Before Deadline
According to Daniel Starkand of Lakers Nation, the Lakers are not interested in making any trades before the trade deadline. The article further states that the team is more likely to engage in a trade during the summer.
That's because the Lakers are currently in re-building this season. Some Lakers players that have been the subject of trade rumors include Jordan Clarkson. These rumors probably gained steam when the head coach decided he will mostly have a bench player role this season.
Clarkson has provided relevant minutes off the bench. He is averaging 13.9 points, 2.9 rebounds and 2.2 assists per game this season, on 27.9 minutes played per game. Last season, he played 32.3 minutes per game and scored an average of 15.5 points per game.
With a month to go before the deadline, this decision could change, and the Lakers may end up trading one of their veterans for younger talents or draft picks, a move aligned with the team's rebuilding situation.