Paul George to Stay with the Indiana Pacers, Nick Young Trade Scenario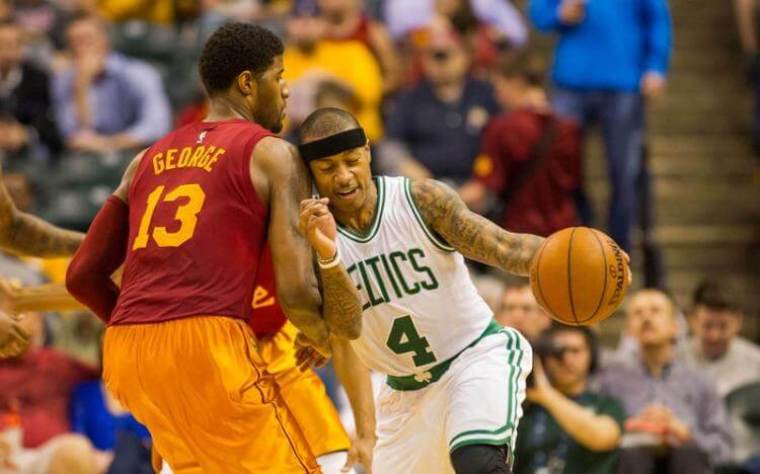 The Holiday Seasons are in, and while people are busy on the Christmas rush, trade rumors continue to flood the internet. Two wing players are involved in the most recent trade rumors: Nick Young of the Los Angeles Lakers and Paul George of Indiana Pacers.
Both players play pivotal roles in their respective teams, but somehow they haven't escaped the following trade rumors.
1. Paul George to Stay with the Indiana Pacers
According to Bleacher Report, the Indiana Pacers may trade Paul George in an effort to improve their current NBA season standing of 15 wins and 16 losses, putting the team at 7th place in the Eastern Conference.
Paul George is undoubtedly the Pacers' biggest star. This season, he is averaging 21.7 points, 7.0 rebounds, 3.2 assists and 1.8 steals per game.
Despite his numbers, the team is relatively struggling, and much of this can be attributed to the growing pains of having added new players to the team, including Thaddeus Young and Jeff Teague, and moving George Hill during the off season.
This has caused speculation that Paul George may be traded to shake up the team's roster in hopes of something better.
However, according to Adrian Wojnarowski of The Vertical, "I know teams have been calling Indiana, and they're going to ask about Paul George. And the answer is, 'Absolutely, positively no. He is not available. There is no conversation to be had. Don't even make offers to us.'"
2. Nick Young Trade Scenario
Nick Young currently has his best season with the Los Angeles Lakers, averaging 14.7 points, 2.3 rebounds and 1.1 assists per game. His performance this season is a far cry from last season, when he only averaged 7.3 points per game.
In fact, he has a new monicker; from Swaggy P, fans are now calling him Uncle P, indicating that he has shown a higher level of maturity on the court. His true shooting percentage, player efficiency rating and value over replacement player, among others, are career highs this season.
According to Steve Kyler of Basketball Insiders, a scenario wherein Nick Young is traded by the Lakers is possible. Unfortunately, there doesn't seem to be any teams interested in Young, and the most likely scenario is for him to finish his contract with L.A. before he can move elsewhere.
Another thing that could hinder a Young trade is the fact that the Lakers are currently maintaining a core group of young players that promise to be a championship contending team in the near future, and as this season shows, Young seems to be a crucial role in fulfilling that long term strategy.
However, as Uncle P continues to play the way he's playing, it's not hard to imagine growing interest in the shooting guard from other teams.