NC Judges Could Decline to Officiate Gay Marriage Ceremonies Under Proposed Legislation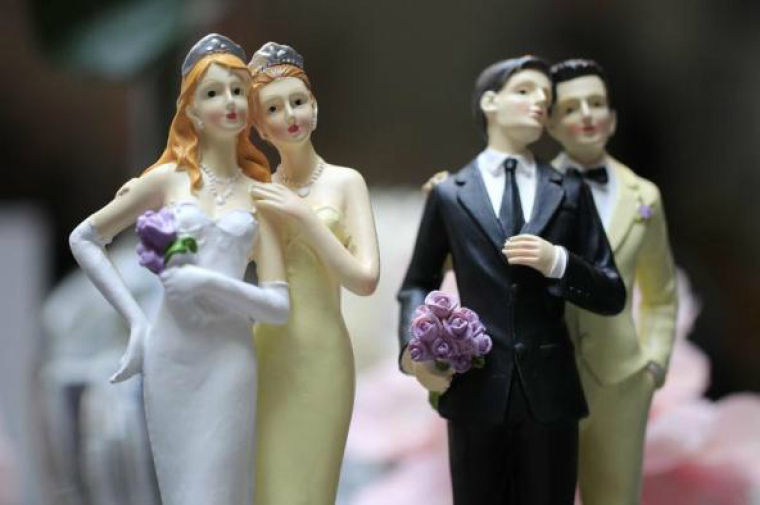 After North Carolina's gay marriage ban was overturned by a federal judge last October, conservative state lawmakers are backing a bill that would allow county judges and court officials to recuse themselves from performing marriage ceremonies if they hold religious objections to performing same-sex ceremonies.
The bill entitled "Magistrates Recusal of Civil Ceremonies" was introduced last Wednesday by the state's Senate President Pro Tem Phil Berger and is currently co-sponsored by 16 other senators. If passed, the bill will allow county magistrates and register of deeds employees to recuse themselves from performing all duties related to marriage ceremonies for at least six months due to religious objections.
Although Berger's motivation in introducing the bill is to protect court officials who hold the view that marriage should only be between one man and one woman, the bill also seeks to protect magistrates who hold religious objections to any particular kind of marriage, not just same-sex marriages.
"While the courts have expanded on the freedoms of some, we must not ignore the constitutionally-protected rights of others," Berger said in a statement. "This bill offers a reasonable solution to protect the First Amendment rights of magistrates and register of deeds employees while complying with the marriage law ordered by the courts — so they are not forced to abandon their religious beliefs to save their jobs."
The bill states that magistrates who recuse themselves will be assigned to other duties like administering oaths, issuing subpoenas, taking affidavits, and other administrative tasks.
The bill also includes protections for same-sex couples, should all magistrates in a county who are authorized to conduct marriage ceremonies chose to recuse themselves from conducting ceremonies. In that case, the North Carolina Administrative Office of the Courts "shall ensure that a magistrate is available in that jurisdiction for performance of marriages."
"The chief district court judge shall ensure that all individuals issued a marriage license seeking to be married before a magistrate may marry," the legislation states.
Should a magistrate and register of deeds change his or her mind and want to conduct marriage ceremonies again, they must rescind their recusal in writing.
Berger vowed to introduce the bill last October after Rockingham County magistrate John Kallam Jr. resigned from his position after no accommodation could be made for his religious objection to same-sex marriage.
In his statement, Berger explained that after the state's gay marriage ban was overturned by the federal court, Kallam had suggested to his supervising judge that he be assigned alternative tasks other than marriage ceremonies, so he wouldn't have to violate his faith.
"He was told that no accommodations could be made for his religious belief," Berger's press release introducing the bill stated. "The incident was one of just several reports of magistrates across North Carolina leaving their jobs rather than compromise their religious beliefs — a problem worsened by the N.C. Administrative Office of the Courts' failure to provide guidance on existing federal and state protections afforded to them."
At least five other North Carolina magistrates have also resigned due to their religious objections to gay marriage. The bill will also allow for those magistrates who resigned last October to apply for the open magistrate positions.
"We have encountered a situation where the expansion of marriage to one group of people has infringed on the constitutionally-protected rights of another," Republican Sen. Ronald Rabintold told the Sanford Herald. "Ensuring that the citizens of … North Carolina as a whole retain their religious freedoms encompassed in the First Amendment Free Exercise Clause is what I swore oath to defend."
Although the bill has a protection to ensure that same-sex couples looking to get married will not be affected by magistrates' recusals, Democrats and LGBT advocates are criticizing the bill stating that it would legalize a form of discrimination against homosexuals.
Democratic Sen. Jeff Jackson opposes the bill and said that religious protections are not guaranteed to government employees who are responsible for providing a government service.
"In this nation, we as citizens do not have to pass any government employees' personal religious test in order to receive a government service," Jackson told WRAL. "Whether its a prosecutor, policeman, magistrate or mailman, government offices that are open to the public must be open to everyone on the same team."