Neurosurgeon Ben Carson Says US Government Is 'Like a Morbidly Obese Individual'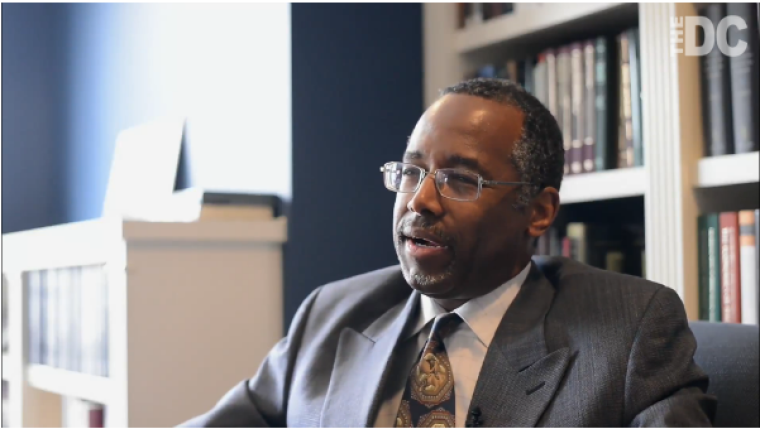 Criticizing the U.S. government as having become too big, neurosurgeon and conservative star Dr. Benjamin Carson likened it to "a morbidly obese individual," who could do well with shedding a few pounds.
"Government has a natural tendency to grow and as it grows it requires more and more resources and where do those resources come from? The people," said Carson in a recent interview with The Daily Caller.
"Right now government is like a morbidly obese individual who they can't even get up and move but they need a lot of calories to maintain themselves and that comes from everybody around them," he noted.
"They would be much leaner and meaner and effective if they could lose some of that weight and that's the same thing that would happen with our government," he explained.
Asked what he would do in the next few months if he were head of the Republican National Committee (RNC), Carson said he would encourage Americans to speak up.
"The main thing I would do is try to help Americans…to recognize that they need to speak up for what they believe in. They should not allow themselves to be bludgeoned into silence by the secular progressive media and other people," said Carson.
"That's not America. That's not what our ancestors fought and died for. And freedom is worth pursuing and it's worth fighting for but it doesn't just settle in your lap, you have to work at it diligently and if you don't it will leave you," he warned.
He pointed out that the recent flush of scandals that have hit the Obama administration is symptomatic of an administration that has gotten too big.
"You've seen a lot of scandals and things going on recently and everybody says, we don't know anything. The reason they don't know anything, if in fact that's true, is because it's too big and cumbersome, they can't keep up with it," said Carson.
"So either we need to reduce the size of it of get rid of the liars or both," he added.
Carson also touched on what he sees as an attack on America's moral base and charged that the maintenance of the nation's moral fiber was important to its survival.
"It's true our founders said our system is for a moral people. It will not work for people who are not moral," said Carson.
"What's happening is that the secular progressive movement is making every attempt to remove a moral base from what we do. Particularly, they want God out of our system…they want Christianity out of our systems…what we have to do is to continue to resist it and that's why I have no qualms about speaking about my beliefs," he said.
The Gifted Hands author, who shot to conservative stardom with his campaign against political correctness earlier this year, retired as head of pediatric neurosurgery at Johns Hopkins Hospital in Baltimore, Md., this month and joined The Washington Times as a weekly columnist last week.
Here is a related video:
 Dr. Benjamin Carson on Government And Morality