Innovative Bible video game 'Gate Zero' raises $271K on Kickstarter in less than 79 hours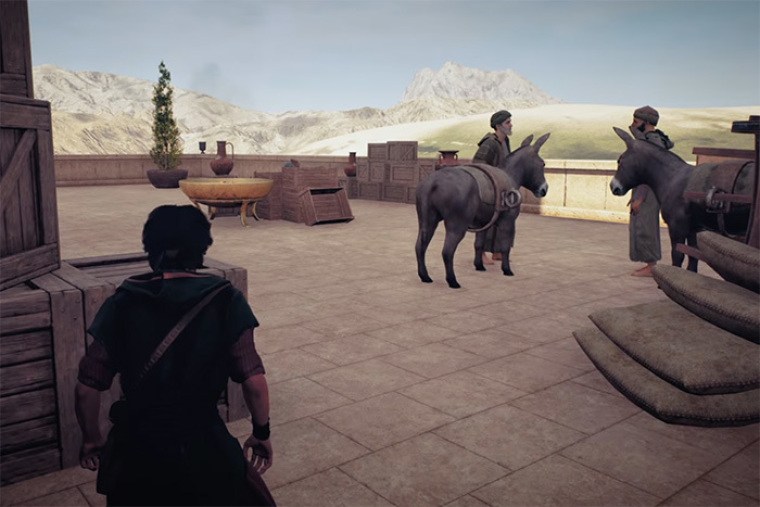 An innovative new Bible video game titled Gate Zero has generated notable buzz in the gaming community, raising over $271,000 on Kickstarter, surpassing its initial goal of $218,312 in less than 79 hours.
In an era where over 2.5 billion people globally are engaged with video games, Gate Zero's creators say it's not just a game but a tool to bridge the gap between the digital age and biblical narratives, which has struck a chord with backers worldwide.
"We really want to dive into creating a game for the younger generation to be able to experience Jesus and to be able to get familiar with the stories and events from the Bible," said Arve Solli, one of the producers of Gate Zero, in an interview with CBN's Faithwire.
Solli emphasized that the game is envisioned as an interactive Bible for some players, potentially the only one they'll ever "read." The developers' aspiration is to "take players back to zero," and immerse them in the rich narrative of biblical stories and events.
Gate Zero originated as an interactive Bible study concept for Christian youth camps in 2020. However, with the onset of COVID-19 restrictions, Solli and his team were inspired to convert the concept into a full-fledged video game.
"We started with a team of three people with concept development and trying to figure out how could this possibly be used in an extensive way," Solli explained. "And in 2022, we ended up with a huge prototype."
Described as a story-rich adventure game, Gate Zero embarks players on a journey back to first-century Israel.
According to the game creators, players will have the opportunity to interact with Gospel stories and examine the deeper meaning of Jesus' words. The creators introduced themselves on Kickstarter as "a team of passionate game developers who strongly believe in the powerful medium of gaming and its role in engaging, educating, and inspiring youth today."
The game begins in a dystopian world in 2072 and utilizes the motif of time travel to take players back to biblical times. With the players as protagonists, they embark on a mission from their late grandmother to unlock the secrets of her mysterious "pearl" and stand to inherit her estate in the process. The journey back to the past is facilitated by a time machine, aptly named Gate Zero.
The game is currently available as a 20-minute demo, with the completed version expected to be released in 2024. The funds raised will aid in reaching the game's development milestones.
Supporters, including Steve Vanmeter, associate pastor of Grace Church in Ohio, professor at Grace College and the vice president of Forge Gaming, believe in the potential of Gate Zero to facilitate faith exploration.
He expressed his enthusiasm on Kickstarter, saying, "Having something that helps you think about Scripture and the life of Jesus is really awesome."