New England Patriots Lineman Saves Woman From a Flipped Over Jeep After AFC Championship Game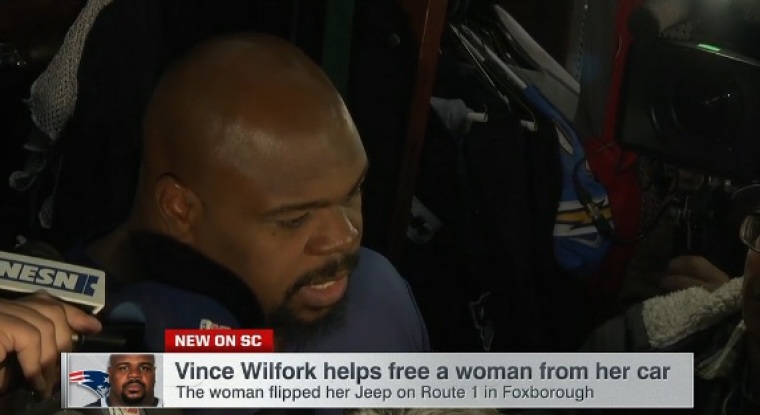 Vince Wilfork of the New England Patriots lends a helping hand after being part of a historic victory that led his team to the Super Bowl. While driving home he noticed a Jeep Wrangler rolled onto the side of the road near the stadium.
After seeing this car flipped, Vince did what anyone else would have done. He pulled over and went over the car to help get a woman out.
"Through football and the course of life, I've learned to try to stay poised in certain situations and I'm pretty sure she was kind of scared," Wilfork said Monday in the team's locker room. This was a situation where this man was scared of the situation, but knew he had to help. The police credited him with saving 38-year-old Mary Ellen Brooks and bringing her to safety.
"You kind of reflect on life a little bit," he said. "Here I am, we won the most important game of our season, and flashing right in front of your eyes is the life of someone who is in danger."
Watch the interview with Vince Wilfork below: