4 Things to Know About New Heritage Foundation President Kay Coles James
1. She is a devout Christian and respected leader in the African-American community.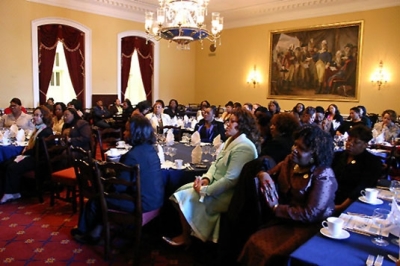 Kay Coles James is the president and founder of the Gloucester Institute, a leadership training center for young African-Americans.
The Gloucester Institute is housed in a Georgian mansion called Holly Knoll in Gloucester, Virginia near Richmond and is considered the cradle of the Civil Rights movement. The building fell into disrepair over the years but James and her husband formed a non-profit organization to refurbish it and raise up a new generation of minority leaders as a way of reclaiming this legacy of this historic site. 
She said in a recent CBN interview of the Gloucester Institute: "I think God placed it in my heart to restore the property and the vision. My husband and I formed the nonprofit, and have dedicated our lives to restoring, not only the bricks and mortar, but also the vision as a gathering place for racial reconciliation where we can deal with the important issues of the day; a place where politics are left aside, and we come together as people who want to find solutions."
A graduate of Hampton University, a historically black college in Virginia, she has been awarded several honorary degrees, including a Doctor of Laws from Pepperdine University, the University of Virginia's Publius Award for Public Service, and the Spirit of Democracy Award for Public Policy Leadership from the National Coalition on Black Civic Participation.
She has also served on the Fairfax County School Board in Virginia and on the board of evangelical group Focus on the Family. 
The D. James Kennedy Center for Christian Statesmanship honored James with their Distinguished Christian Statesman award in 2003. 
She has authored three books including an autobiography titled Never Forget (1993); Transforming America from the Inside Out (1995); and What I Wish I'd Known Before I Got Married (2001).
James and her husband Charles have three grown children and five grandchildren.