NJ pastor shot, causing severe internal injuries; police searching for shooter and accomplice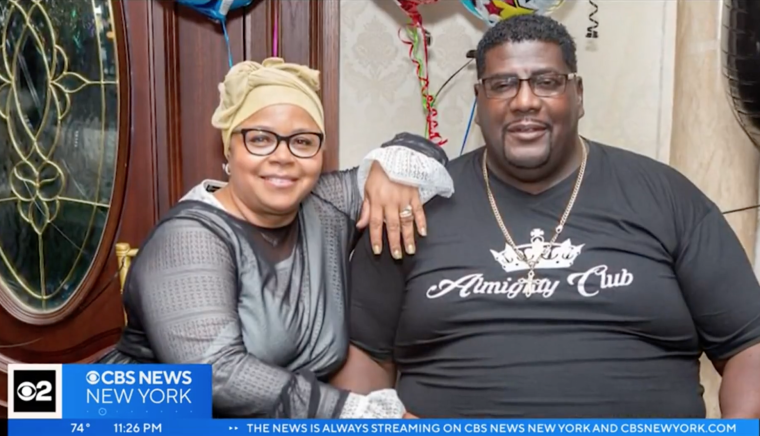 A pastor in New Jersey is in critical condition after being shot in his home, with police in Newark actively searching for the assailant. The pastor might have been shot by a woman, according to video evidence released to the public.
Pastor Timothy Huff of Green Pasture Missionary Baptist Church in East Orange was shot in the chest early Thursday morning, CBS New York reported.
The incident occurred while Huff's family called 911 to report vandalism to their son's car. "I'm out here with these young ladies here and they're vandalizing our car and threatening us," Delois Hudson-Huff, the pastor's wife, told the network.
The shooting occurred around 2 a.m. Eastern time in Newark's Central Ward area, triggering the activation of a ShotSpotter device in the vicinity of 45 4th Street, RLS Media said, adding that the automated system "promptly" led police to the scene. 
However, the family claims that police never arrived and said that within 30 minutes, the vandals returned twice.
The pastor was rushed to University Hospital after another 15 minutes passed before emergency services arrived, according to the family.
"When the bullets went flying, Timothy Huff was sitting in the living room with his wife. He immediately used his body to protect her," Hudson-Huff said. "I was applying the towels to his chest and they were filling with blood and I'm telling my son it's not stopping."
Video footage shows two women approaching the Huff residence as one of them pulls out a pistol and begins firing at the residence, according to ABC7.
Huff has reportedly undergone two surgeries, including one to remove the bullet.
"The blood vessels around his heart were bleeding. Now we're finding out his kidney has failed. They removed half his lung," Hudson-Huff said.
Pastor Huff is on dialysis and remains in critical but stable condition, according to the family, which includes eight children and 18 grandchildren.
"You're sad, mad, anxious, scared. It all hits you at once," Donovan Hudson, a family member, said.
The family indicated that Huff was not the intended target of the shooting. "He helped everybody. I don't know anybody he wouldn't help," another family member, Dante Hudson, was quoted as saying.
According to Newark police, the investigation is ongoing.
The family said they are cooperating with the police investigation and are hopeful for Huff's recovery.