New Mobile App Alerts Parents If Their Kids Are Sexting, Sending Nude Images
New Mobile App Alerts Parents If Their Kids Are Sexting, Sending Nude Images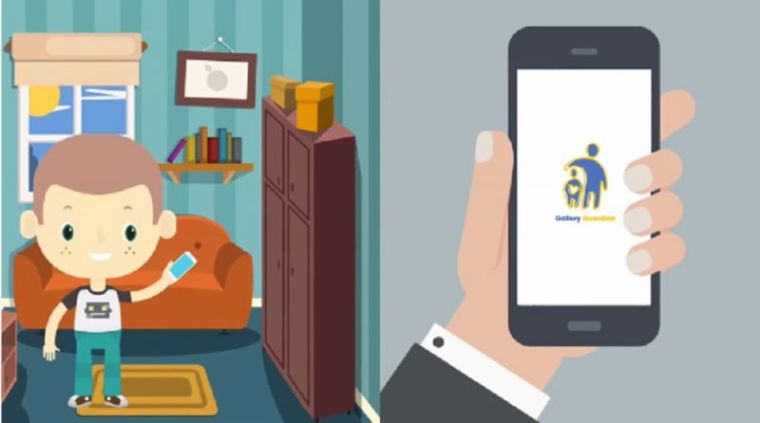 A new mobile app has been launched in the United States to give parents the ability to know when their sons or daughters have been sending or receiving nude pictures or videos through text messages without invading their children's privacy.
YIPO Technologies announced the release of its Gallery Guardian app in the U.S. last week after it was launched in the United Kingdom earlier this year.
The app, which will be available in the Apple App Store and Google Play Store, uses artificial intelligence to detect when children are creating or receiving inappropriate photographs and videos through social media apps. Guardian Gallery will alert parents when it finds "unhealthy usage behaviors" like "sexting," a press release explains.
"Social media has created new challenges for parents, but the answer isn't to load spyware on your child's phone," the founder and CEO of YIPO Technologies, Daniel Skowronski, said in a statement. "With Gallery Guardian, parents can protect their children while respecting their privacy."
The app is powered by an advanced algorithm that is "trained to detect nudity in images." It will then notify the parents.
"While parents can't view the content, Gallery Guardian offers tools and resources for them to understand how to approach the issue with their teen and initiate the first conversation," the release details.
In 2012, the Journal of the American Medical Association published a study that analyzed the correlation between teens sexting and engaging in teenage sexual intercorse.
"The results suggest that teen sexting is prevalent and potentially indicative of teens' sexual behaviors," the Journal explained. "Teen-focused healthcare providers should consider screening for sexting behaviors to provide age-specific education about the potential consequences of sexting and as a mechanism for discussing sexual behaviors."
As teens and children are increasingly using their mobile phones to expose their bodies to members of the opposite sex, Skowronski said "sexting has become an epidemic among teens and pre-teens among both boys and girls."
"We want to help parents navigate these situations and turn it into opportunities to talk to their children," Skowronski said. "With Gallery Guardian, parents will know when a conversation is needed, and it all starts with a simple notification."
"Too often parents choose to defend their child at any cost, while this is only natural, the importance of a child's growth process is ingrained in their ability to learn," Skowronski added. "With Gallery Guardian, parents are giving their children the chance to learn right from wrong, taking steps to protect themselves, before an inappropriate occurrence takes place. Additionally, we've found that even if your child isn't sexting there is a high chance they are receiving unwanted images, Gallery Guardian provides the chance to take steps toward protecting your kids from others inappropriate behaviour. "
Donna Rice Hughes, a leading internet safety advocate and president of the organization Enough is Enough, told The Christian Post last year that research has shown that children and young adults regard sexting as a normal act. 
"I hate to say that it's possibly a rite of passage for these young people in their 'dating' relationships, but I dare say that's not a stretch at all," she told CP.