New PBS 'Chaplains' Documentary Reveals 'God's Work' in the Lives of Those in Despair
New PBS 'Chaplains' Documentary Reveals 'God's Work' in the Lives of Those in Despair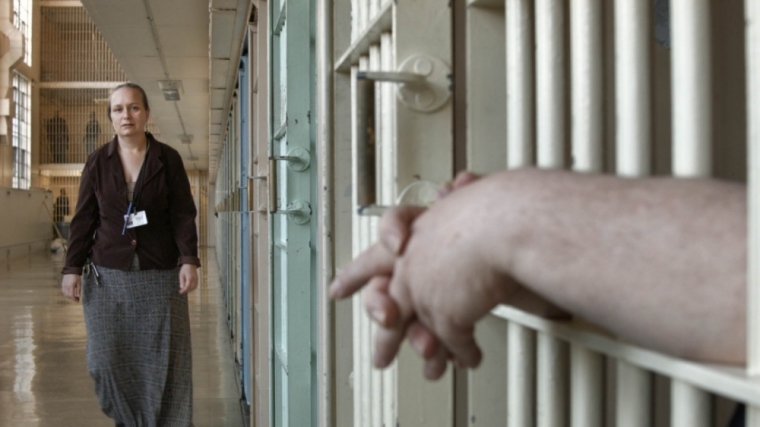 Thompson, however, says it's the chaplains job to "lean into painful places" to help prisoners mature in their own lives so that they will be ready to succeed once they are released to the public.
Prison chaplains are often responsible for offering insight on whether a prisoner is ready to be released because of the personal and spiritual relationships that they build with the prisoners.
In her own work, Thompson helped the prison partner with a local Evangelical church to do worship services every week, because she recognized the need that her prison population had for Evangelical worship.
Although chaplains at hospitals and medical centers need about eight years worth of clinical pastoral education in order to get accredited through the Board of Chaplaincy, it's hospital chaplains that are vulnerable to budget cuts, because it has been tough to show fact-based evidence on the medical benefit they provide. However, the benefit they provide to families and patients in their time of need is often priceless and immeasurable.
With many people going in and out of hospitals each day, one of the hardest challenges that hospital chaplains have is gaining the trust of each new family or patient in order to provide the spiritual counseling they need to help them mentally overcome the pain and heartache that being in a hospital can cause.
"Even the most trusting family, they come to the hospital and they don't know us, they have seen us for the first time in their lives," Catholic Chaplain Margarita Roque said in the documentary.
One of the most intensive chaplain jobs is being a military chaplain who follows troops on and off the battlefield.
Father Paul Hurley, who was the former U.S. Army Senior Chaplain in Afghanistan and is now the Army Chief of Chaplains, explains in the film that when soldiers are faced with the possibility of death on the battlefield, chaplains are there to help them understand their personal relationship with God in a way that if they were to be killed in battle, they would have the confidence in knowing that they are in good standing with God.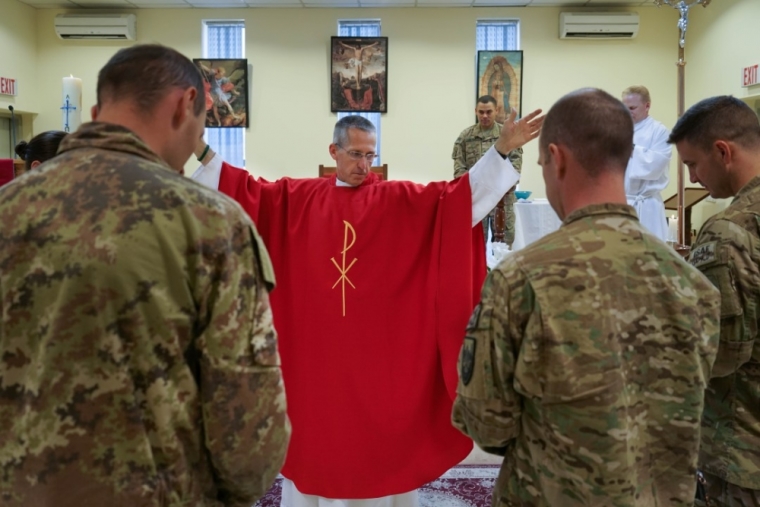 Hurley explained that even George Washington understood the significance of chaplains in the military, as one of his first acts as president was asking Congress for the resources to hire military chaplains.
"I hope [the film] is a powerful tool for more folks to get involved in this very powerful and important work. It really is God's work and it really is grace filled," Hurley said after the screening. "There is no other explanation, except that this is God's work, when we think about what people give to be doing this type of work and they do it to the fullest."
Sometimes, chaplains' duties go beyond the provision of spiritual guidance and understanding. For Khalil Refai, the volunteer Muslim chaplain for the Hamtramck Police Department in Detroit, his responsibility also includes bridging a gap between the majority Muslim community in Hamtramck and the police department.
As the Hamtramck community is filled with Muslim immigrants, many of them believe that police officers are racists and only out to arrest Muslims. On top of providing spiritual care for the police officers and going on ride alongs, Refai is out to show the Muslim community that police officers are not racists and are only doing what is best for the community.
Although there are many chaplains involved with police departments, hospitals and military forces across the country, there are only two tasked with the job of providing spiritual guidance to the members of U.S. Congress.
Barry Black, who became the first Seventh-day Adventist and African-American chaplain of the U.S. Senate in 2003, is charged with being the listening ear for all the 100 senators and their staffs. Meanwhile, Father Pat Conroy's door is open to the 435 members of the U.S. House of Representatives and their staffs.
With all the partisan bickering that goes down on Capitol Hill, Conroy says his job is not to force House members to get along but simply be the one man in Washington they can go to for a personal conversation that is not about politics.
"My being there is to accompany them as men and women who are politicians and whose lives while they are in Washington are consumed by politics. What that means is that there is not a lot of space for humanity. There is nobody in their day-to-day life who isn't engaging with them politically," Conroy told The Christian Post.
"It used to be that members of Congress brought their families to Washington so they could at least go home to their families. They don't anymore, some do, the majority of members of Congress families are not here with them, so they don't have a non-political community for support."
"I certainly can't provide that for them but I am the one person in that building that they can encounter and do encounter in a non-political way," Conroy added. "I really am feeling like I am accompanying them as a human being."