Newsboys' Michael Tait on Ted Cruz: 'Even as an African-American,' 'I Support 100 Percent'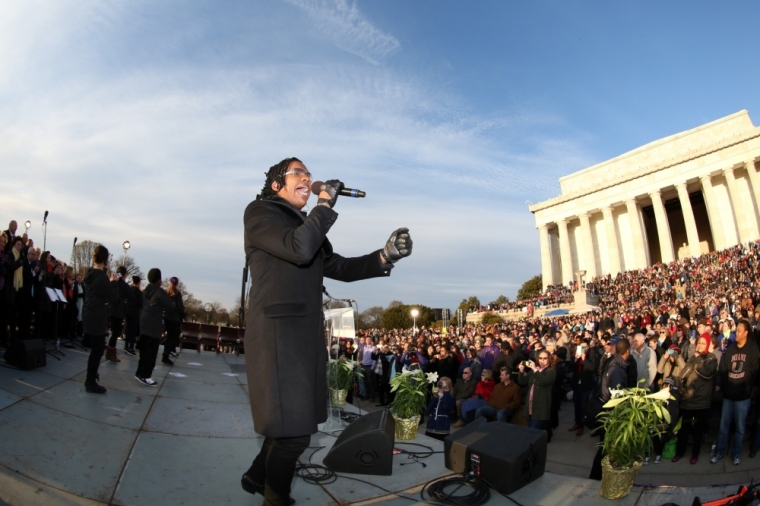 Newsboys frontman Michael Tait endorsed Republican presidential hopeful Ted Cruz, grabbing the attention of the music and political worlds without singing a single note.
The singer-songwriter told Fox News columnist Todd Starnes that he supports Cruz "100 percent," according to a Friday report from The Blaze.
Ever since Cruz announced his presidential campaign last March at the nation's largest and most prominent Christian college, Liberty University, as previously reported by The Christian Post, Tait has kept close tabs on the Texas senator, noting his "drive" and "solid ideas."
"I saw him, his family, the way he talked to people in person," said Tait to Starnes. "I saw his drive, his hunger for solid principles, solid ideas going forward in our country that, even as an African-American, if you want to get really technical about it, I support 100 percent."
While Liberty University hosted Cruz in March, the institution's president did not give him his endorsement. CP reported that Liberty President Jerry Falwell Jr., son of Liberty founder Jerry Falwell Sr., instead gave Republican frontrunner Donald Trump the thumbs-up — a move that was met with heavy criticism from many leaders within the Evangelical community, and even implied criticism from Falwell's own brother, Jonathan.
In a statement issued by the Trump campaign, Jerry Falwell, Jr. said, "I am proud to offer my endorsement of Donald J. Trump for president of the United States." The university president went on to say, "He is a successful executive and entrepreneur, a wonderful father and a man who I believe can lead our country to greatness again."
To the contrary, Tait, a Liberty University alumnus, took Trump's campaign slogan, "Make America Great Again," and turned it against him, saying he believes that it is Cruz, not Trump, who is "going to make this country great again."
When going to the polls this election cycle, Tait reminded believers to choose a candidate who will keep their word.
"People of faith should vote for a man they believe in," said the singer. "A man they feel can do the job, not falter, not say one thing before the election and do another whole thing after the election, a man that stands his ground, keeps his word ...."