NewSpring leaders 'gutted' as lawsuit suggests volunteer molested 14 children in 90 Days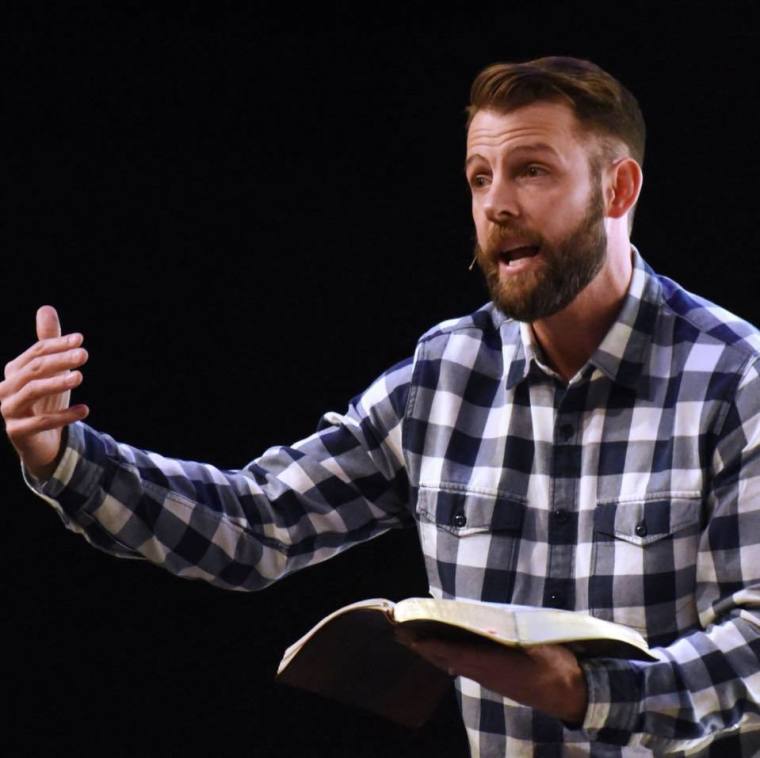 NewSpring Church remained "gutted" Monday as a lawsuit suggested that a church volunteer who was recently arrested after he was caught on camera sexually assaulting a 3-year-old child at the South Carolina megachurch may have molested at least 13 other victims in the last 90 days.
Responding to questions about the lawsuit Monday, Suzanne Swift, NewSpring's communications director, told The Christian Post that the church had not yet been served with any "papers regarding a lawsuit." She provided a statement from the church's leaders that was shared with the congregation.
"We want our NewSpring family to know that as the leaders of this church we are gutted by these events. We know this happened on our watch, and though we have taken great measures over the years to protect our children, evil found a way to breach our best efforts. This devastates us to the core. We are heartbroken for the families directly impacted, our volunteers who serve with KidSpring, and for all of the families who trust us each week to care for their children," the statement said in part.
NewSpring Teaching Pastor Brad Cooper pushed back at the "enemy" during his sermon on Sunday, according to ABC News 4, and vowed that the abuse will not cause the church to retreat.
"We will not let the enemy cause us to back up, to cower, to insulate ourselves. We have done everything we could have possibly do to bring law enforcement along," Cooper said.
"We took a mom's accusation, and we were able to corroborate her accusation that this volunteer, in fact, has done some incredibly evil things," he added.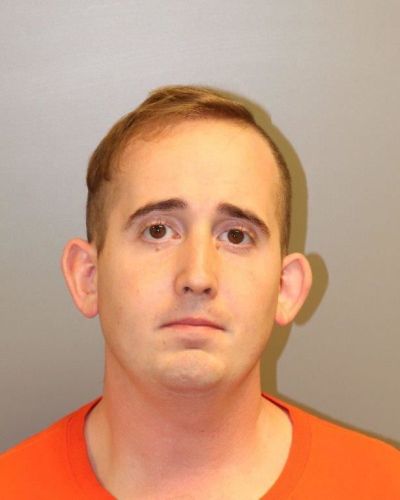 Jacop Hazlett, 28, was arrested on a preliminary charge of sexually assaulting a 3-year-old boy as he watched children during worship services two Sundays ago. The lawsuit, filed Wednesday and cited by the Associated Press, accuses the NewSpring volunteer of attacking at least 13 other children as well.
"There could be countless victims out there. We only know of 14 from the last 90 days," lawyer Joshua Slavin who represents the 3-year-old boy's family told the AP.
On Friday, North Charleston police spokesman Spencer Pryor told the news agency that they expect Hazlett to face more charges as the investigation develops.
"We've made one charge so far, and the investigation is ongoing with more charges expected," Pryor said.
Slavin told the AP that Hazlett who only started volunteering at NewSpring in March may have been volunteering at another church in North Carolina and there may be other victims around the state.
"We're concerned that there may be victims in North Carolina as well," he said. "The scope of this is pretty astounding to me."
Hazlett supervised the care of 3- and 4-year-old children in a church room called "the Tree House" at NewSpring.
It is alleged in the lawsuit that Hazlett is shown on video following the 3-year-old toddler into the church bathroom and assaulting him. He also took pictures of the boy's genitals.
The lawsuit alleges a lack of oversight at NewSpring. Slavin said a live feed from church security cameras which is supposed to be monitored by a volunteer wasn't checked. It was not until a parent came forward with concerns that they discovered Hazlett's actions.
Hazlett "can be seen keeping a lookout for approaching adults and looking toward the security camera," the lawsuit explains. "He was aware of the extraordinary risk he was taking had NewSpring Church simply been monitoring the video feed."
The church only keeps 90 days of video from the camera.
Addressing a question on why it took so long for Hazlett to be caught even with cameras in the room, church leaders did not provide congregants with a clear answer.
"We have video cameras in all of our KidSpring rooms at permanent campuses, and they are positioned to make the entire room visible. We monitor these cameras at each campus to provide a level of oversight and quick response if there is a crisis situation in a room. We also have them in place to make sure we can verify anything a parent would have concerns about when talking with their children about being in KidSpring. Somehow, Hazlett's independent and individual acts were missed as they happened," the leaders said.
"We are thankful that we have 90 days of footage. This has allowed us to provide law enforcement with crucial evidence as they move forward in proving criminal actions by Hazlett. The footage has also allowed us to identify the children directly impacted by Hazlett, quickly reach out to their parents, and begin the process of notification and care," it added.
In an earlier report, NewSpring insisted Hazlett underwent an extensive background check and his criminal record came back clean when he started volunteering at the church in March.
"As a part of NewSpring's child safety and security program, we perform criminal background checks, interview each potential volunteer candidate one-on-one, and provide detailed training for volunteers serving with children of all ages," the church said.
"Our background check includes verification of Social Security number, address history, National Criminal Database Search, National Sex Offender Search, and re-verification of no records of criminal convictions or use of aliases. Hazlett successfully completed our volunteer screening process before he was allowed to volunteer. Also, as part of NewSpring's commitment to safety and security, every KidSpring room contains video cameras."
Leaders said as a result of Hazlett's actions they will do more to increase the safety of children at the church.
"Our church has and will always be fully committed to the safety and security of children. We have many policies in place that have provided safe environments for children the last 19 years. The events in Charleston, though, have shown us that it was possible for evil to find a way to breach our protection. Hazlett was brazen enough to violate the trust of children and the other volunteers serving at the time but outside of their view," the leaders said. "We believe our current policies and procedures are strong, but as we move forward, we will install more measures and do whatever it takes to increase our ability to provide a safe church experience for children."
They also insisted that the church's KidSpring program is still "an extremely safe place for children to learn about Jesus and have a fun church experience" and suggested the church move forward by choosing faith over fear.
"In short, the way we move forward is to do whatever we can to make sure children are safe at our church, and then to continue to do our best to connect people to Jesus and to others in community. We can only do this if we allow our faith to triumph over any fear we face and if we allow love and compassion to push out hate and indifference. We are committed to doing these things, and we believe our NewSpring family will be as well," the leaders said.