NewSpring volunteer caught molesting children previously removed from Elevation Church daycare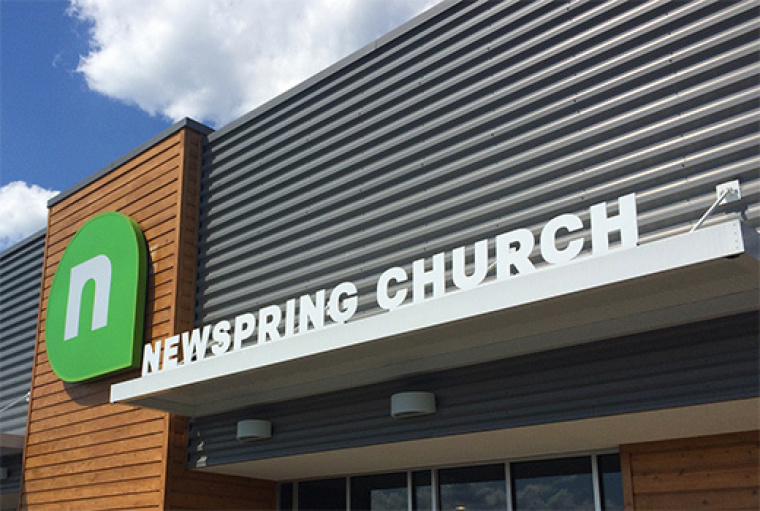 A NewSpring Church volunteer charged with molesting a three-year-old child was previously removed from working with children at Elevation Church due to an "uneasy feeling" about his interactions with kids, the megachurch has revealed.
Elevation Church, a multi-site congregation led by Steven Furtick, said in a statement shared by Baptist News that Jacop "Jake" Hazlett volunteered to watch children at the church's Lake Norman location in late 2014.
There were "no incidents" stemming from Hazlett's interactions with the children, the statement said. However, he was moved to an administrative volunteer role after just a few months because campus leadership began to have an "uneasy feeling" about his interactions with children.
"There were no incidents or events at the campus that led to him being moved in 2015, however, the campus leadership did have an uneasy feeling with how he interacted with supervised kids prompting a discussion with him and we made the decision to move him," the statement said.
Hazlett, 28, remained in that role until he moved to Charleston, South Carolina, in January 2018. He's now facing multiple felony charges after allegedly molesting numerous preschool boys over a period of 90 days inside a bathroom at the Charleston campus of NewSpring Church.
Initially, Hazlett was charged with criminal sexual conduct with a minor first degree after he was accused of performing a sex act on a 3-year-old boy while serving NewSpring Church as a volunteer in the 3 to 5-year-old room, called "The Tree House." Police later added eight counts of child sexual abuse against Hazlett after he reportedly admitted to "inappropriately touching numerous children" while volunteering at the megachurch.
A lawsuit filed last week accuses the NewSpring volunteer of attacking at least 13 other children as well.
The lawsuit alleges a lack of oversight at NewSpring, as the live feed from church security cameras is supposed to be monitored by a volunteer. However, footage wasn't checked until a parent came forward with concerns.
In the footage, Hazlett "can be seen keeping a lookout for approaching adults and looking toward the security camera," the lawsuit explains. "He was aware of the extraordinary risk he was taking had NewSpring Church simply been monitoring the video feed."
"There could be countless victims out there. We only know of 14 from the last 90 days," lawyer Joshua Slavin said, adding that church surveillance footage showed "stomach-turning" and "grotesque" evidence.
Suzanne Swift, NewSpring's communications director, previously said in a statement that the church has an extensive screening process for all adults before they are allowed to volunteer with children. Hazlett "successfully completed" the volunteer screening process before he was allowed to volunteer, she said.
She later told The Christian Post that the church had not yet been served with any "papers regarding a lawsuit" and provided a statement from the church's leaders that was shared with the congregation.
"We want our NewSpring family to know that as the leaders of this church we are gutted by these events," she said. "We know this happened on our watch, and though we have taken great measures over the years to protect our children, evil found a way to breach our best efforts. This devastates us to the core. We are heartbroken for the families directly impacted, our volunteers who serve with KidSpring, and for all of the families who trust us each week to care for their children."