NFL Playoffs Game Preview, Lineup and Prediction: Seattle Seahawks vs Detroit Lions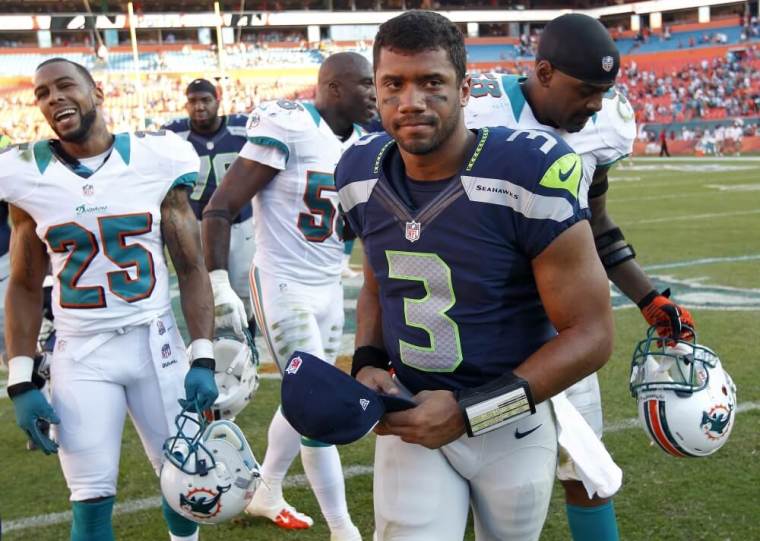 The Detroit Lions will face the Seattle Seahawks in the Wild Card round of the NFL Playoffs game on Saturday night. The game will be played at the CenturyLink Field in Seattle, Washington. 
Seahawks Strategy
The Seattle Seahawks had a rough start at the beginning of the season, but the team improved alongside Russell Wilson. According to Rick Freeman of Michigan Live, the quarterback's passing game is crucial to the Seahawks' victory. Wilson must find the will and energy to bring his A game despite the fact that he has a lingering knee concern.
The Seahawks need Wilson's passing game simply because their running game needs more improvement, as evidenced by their 25-23 victory over a modest San Francisco team.
Sheil Kapiada of ESPN says, "If the Seahawks are going to make a run – and that looks like a major if right now – Wilson's arm and the passing game will have to carry them."
Seattle does have a great run defense. They should be capable of forcing the team into predictable offense involving Stafford, Golden Tate and Eric Ebron. Golden Tate was a former receiver from the Seahawks.
At least in theory, Seattle has a chance to exploit the soft spots in the defense of the Detroit Lions. The Seahawks also have an excellent home record of 7-1, and with the help of the fans, they should be able to pull off a victory in this playoff game.
Wilson's passing needs to step up, and he may be able to do this with ease against the Lions, given the fact that this team has been allowing other teams to make 70% of their passes.
Russell Wilson is faced with two injuries. On Week 1, he sustained an ankle injury, and this was followed by a knee injury in Week 3. Despite these injuries, Wilson managed to stay active and play all games. He ended the season well, making 8 TD passes versus 1 interception in the last 3 games of the team.
The Seahawks are missing Earl Thomas' defense; he won't play; but Kam Chamcellor has stepped up his defensive game and is the teams' defensive leader. Frank Clark and Cliff Avril should make effective sacks as well up front and contribute pressure.
Detroit Lions Strategy
The Detroit Lions didn't end their season ideally, losing their last three games. Most of their victories were against bad opponents and had to rely on luck in some instances. They finished with a record of 9-7.
Matthew Stafford has been doing great for the team though, and he may very well prove to be the one to carry the team's back if they are to win in these playoffs. Zach Zenner, Detroit RB, is the Lions' best option as well, having more than one hundred yards receiving and rushing.
Nevin Lawson, Detroit CB, is a bright spot for the team as well, given that they are struggling in defense in general.