NFL Quarterback Peyton Manning Pays Tribute to Chattanooga Victims With Heroes Fund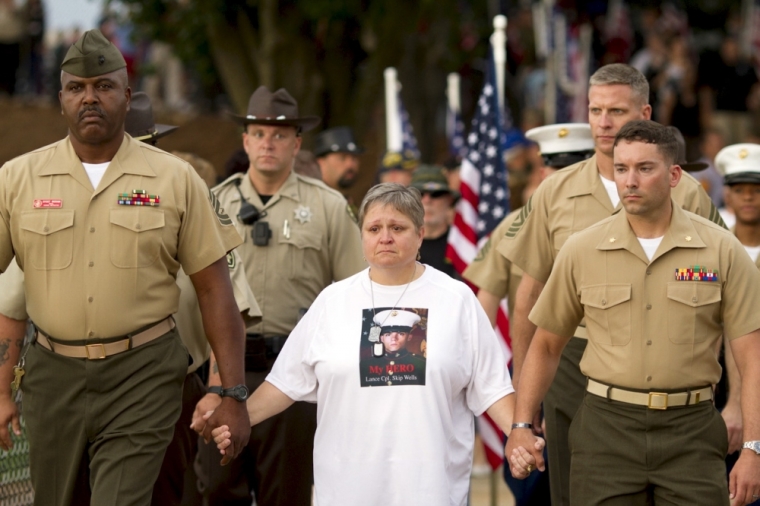 NFL quarterback Peyton Manning has set up a fund for victims of the July Chattanooga shootings that killed four Marines and a Navy sailor.
Proceeds of the Chattanooga Heroes Fund will go directly to the families of the victims. Manning, who played college football and graduated from the University of Tennessee, set up the fund to help "bridge a gap between the short-term financial needs" and future financial challenges for the families.
"Our family has enjoyed a long-standing relationship with the great city of Chattanooga, and it has a very special place in our hearts," Manning said. "But on July 16 this strong, welcoming community was forever changed by the tragedy that unfolded.
"The five servicemen who gave their lives, the police officer who risked his life in order to protect others, and the actions of many other first responders were truly heroic. We are proud to establish the Chattanooga Heroes Fund to honor these heroes by helping to provide for the future of their families."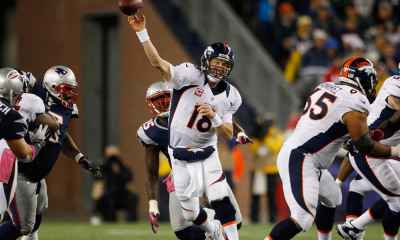 Andy Berke, mayor of Chattanooga, called the shootings "a nightmare" for the city.
The victims, "Skip Wells, 21, David Wyatt, 37, Thomas Sullivan, 40, Carson Holmquist, 25, were Marines. Randall Smith, 26, was in the Navy. They were killed when Muhammad Youssef Abdulazeez, a resident of Tennessee, opened fire on a Marine recruiting center and then drove to a naval reserve center in Chattanooga.
Multiple media outlets are reporting that several of the slain Marines gave their lives trying to rescue and assist other victims of the shooter. Marine Corps Major Clark Carpenter spoke to People magazine about his fellow Marines saying, "When everything comes out, this will be a story about valor."
Dennis Pedigo Jr., a member of the Chattanooga police force, was shot in the ankle while responding to the shooting scene, he is reportedly still hospitalized.
U.S. Senator Bob Corker, R-Tenn., former mayor of Chattanooga, has made an initial donation to the fund along with Manning.
"We deeply appreciate Senator Corker's support in establishing the Chattanooga Heroes Fund and hope that others can do what they can to recognize the noble actions of the servicemen who sacrificed and risked their own lives last week," declared Manning.
While the NFL has been dogged from what some would call an image problems regarding behavior of players off the field, that has not included Manning, who has long been involved in charitable causes. Manning is a recepient of the Samuel S. Beard for Greatest Public Service in 2014, given out by the Jefferson Awards. In 2007, St. Vincent's Hospital in Indianapolis, renamed its children's hospital after Manning following an undisclosed donation from the NFL quarterback and his wife.
According to ESPN, Manning has not only given financial help to the families of the victims, but has taken the time to personally visit some of them.
Members of the public can support the Chattanooga heroes fund by going to CFGC.org, where there will be an option available on the homepage.
President Obama who called the shooting "heartbreaking," ordered flags to be flown at half staff on July 21 after receiving criticism from veteran groups, including former Navy Seal and Lone Survivor author Marcus Luttrell.