NFL Star Ben Watson: Black Lives Don't Matter When We Abort Our Children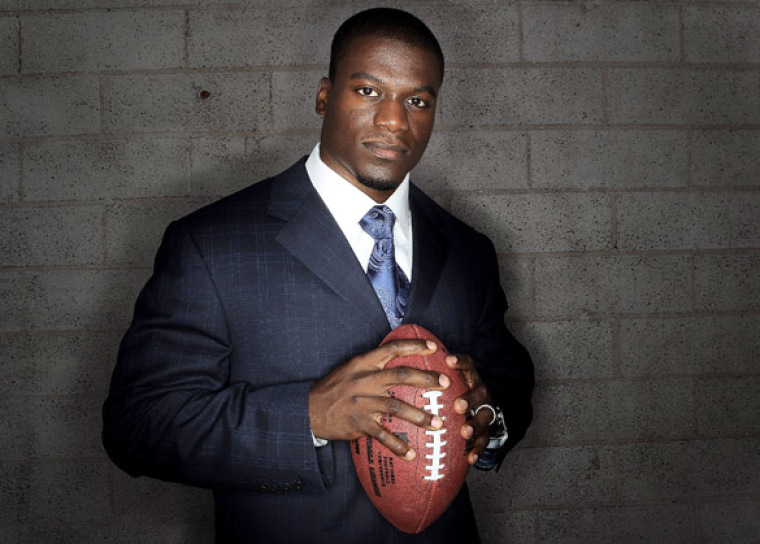 Baltimore Ravens tight end Benjamin Watson is weighing in on Black History Month this week, arguing that black lives do not matter when we support the "termination" of black unborn children.
Writing on his Facebook page Thursday, the NFL star urged his fans to consider the burden of making black lives matter.
As part of a larger list outlining the struggles and injustices blacks face and how their perpetuation diminishes the lives of blacks, the NFL star said, "Black lives don't matter when we support and engage in the termination of our most important resource and our hope for a brighter future; our unborn children."
"When it comes to race and ethnicity, the dining room in our homes is just as important as the court room in evoking true lasting improvement," Watson said.
"What happens or doesn't happen in these family times is paramount to our collective health as a society. I shall no more tell my children to succumb to their skin color and its supposed disadvantages then any parent whose offspring may be subject to any other form of adversity." 
Watson has spoken out on several occasions about the plight of the unborn, most recently at the March for Life on Jan. 27.
As The Christian Post reported in August last year, in an interview with a San Diego-based Turning Point Pregnancy Resource Center, Watson noted that "the whole idea with Planned Parenthood and [its founder Margaret] Sanger in the past was to exterminate blacks, and it's kind of ironic that it's working."
"We [as minorities] support candidates, and overwhelmingly support the idea of having Planned Parenthood and the like, and yet, that is why she created it," he said.
Watson further asserted Thursday that black lives do not matter when black offenders are labeled thugs while white offenders are termed "mentally ill anomalies" and when one regards the physical features of Caucasians as somehow "better" than those of blacks.
"The legacy of the light skinned house slave versus the dark skinned field slave endure as an understood if not spoken hierarchy among us. Opportunities, acceptance, beauty are many times associated with whiteness," he noted.
But he does not seem discouraged.
"[H]istorically, and in many ways presently, black lives don't matter .... but so what. Where do we as a nation go from here? We make them matter where they don't. We repent if we've been wrong or calloused. We repent if we've been bitter and vengeful. We become intentional in our relationships," Watson said.
Watson intends to instill in people a spiritual identity that supersedes anything else the world can offer.
"The cross bridges the gap, the power of the blood penetrating deep into our wickedness, convicting us, forgiving us, and reconciling us to God and subsequently reconciling us to each other. Only in Christ do the temporal distinctions between us fade, as our oneness in him takes precedence over our color creed and culture and our allegiance to Him compels us to make those who matter to Him matter most to us," he concluded.