Nicholas Sparks Says Faith Informs His Epic Novels and Love Films (Interview)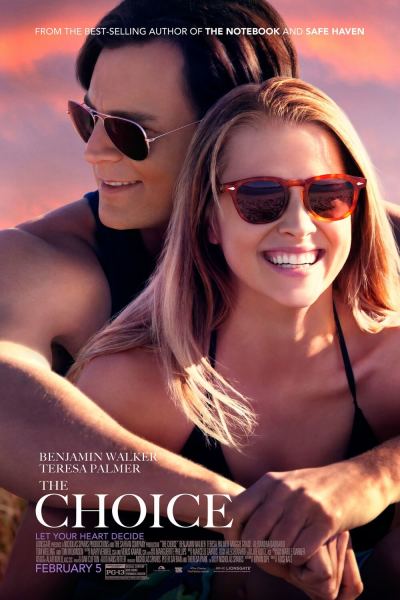 Just in times for Valentines Day, writer and novelist Nicholas Sparks released his latest love tale, "The Choice." The popular author believes that faith is a central theme in the choices made throughout the film and maintains that all of his stories often illustrate the pursuit of God's will and the power of one's free will.
"I wanted to do a novel that was somewhat similar in structure to "The Notebook" in that it's a story that describes what happens to a couple after the honeymoon ends," said Sparks to The Christian Post. "Stories like those seem to add an additional authenticity to the story and it was an area that I wanted to explore in while being entirely different than "The Notebook.""
Critics are slamming the film for it's similarities to his stories in the past. Sparks admits that although similar in some ways there are a couple of original ideas behind "The Choice." The Lionsgate movie follows Travis Shaw (Benjamin Walker) who is a ladies' man that thinks a serious relationship would cramp his easygoing lifestyle. Gabby Holland (Teresa Palmer) is a feisty medical student who's preparing to settle down with her long-term boyfriend (Tom Welling). Fate brings the two together as Gabby moves next door to Travis, sparking an irresistible attraction that upends both of their lives. As their bond grows, the unlikely couple must decide how far they're willing to go to keep the hope of love alive.
Sparks said besides drawing inspiration from his 2004 blockbuster hit film, "The Notebook," his brother who was a "wonderful bachelor" for 10 years before he settled down and got married was really the inspiration behind the lead character. The Omaha, Nebraska native wanted to explore a romance between the notorious bachelor and the captivating woman that finally got him to throw in the towel.
"He was a guy who enjoyed his weekends, with friends and fun while during the same period I was changing diapers and getting puked on," Sparks jokingly said of his brother.
The novelist admitted that he has not allowed times to change the way he writes his stories. However he does now take into consideration how his novels would play out on film. Sparks has released 10 films based off of his novels and each one, now including "The Choice" have grossed millions worldwide.
When watching a Nicholas Sparks film or reading one of his books some might notice that God and belief is always worked into the script in some way. From "A Walk to Remember" all the way up unto "The Choice" faith is a noticeable part of his work.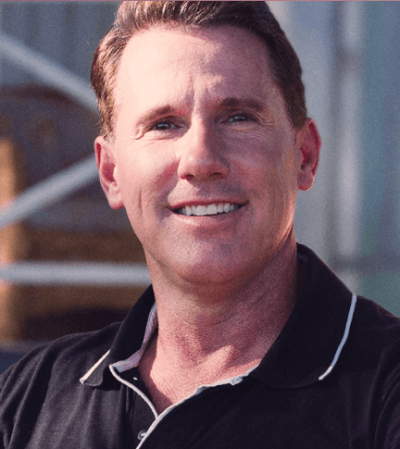 "Of course faith informs my writing and I tend to be optimistic that God had a plan all along for everybody and I think it's up to each of us to make the most of that plan," he sustained. "So I believe often, God had a plan and then there's free will and I think all of my stories illustrate that point."
"At the same time I tend to believe that faith is less a destination then a journey and I think people's faith waxes and wanes throughout the course of one's life. I don't think there's any sin in that because that's why we call it faith. I think that God made it that way because He wanted us to choose to love Him on our own regard not because we had to or we'd go to the dark place after life ended,"Spark continued.
Many of the characters in all of his films talk about those central points of faith and by his own admission he said does that purposely.
"I think "The Choice" can be taken to mean all choices that we make. Travis has a choice to love Gabby and in doing so his life will alter. Gabby has the same choice in choosing to love Travis her life will alter and toward the end Tarvis has to choose faith. Faith in the belief that it will all work out and of course there's a choice of whether or not to accept God's love and the choice to put everything in the hands of God," Sparks explained. "This is a film that wonderfully explored all of those issues in a way that it's not heavy handed or unbelievable."
If you follow Sparks' work closely the reality of love, heartbreak and endurance are always explored.
"There's an old saying that guys often chase and chase and chase until she finally catches him," the author noted. "There's a lot of truth in that and I think the novels that I write reflect that reality in various ways."
More than anything Sparks revealed that he wants people love "The Choice" and recommend it to others. He is currently working on another novel coming out in the fall and a film.
"The Choice" is in theaters now for more information visit thechoice.movie.
jeannie.law@christianpost.com