Nicki Minaj Reveals Abortion? New Song Raises Questions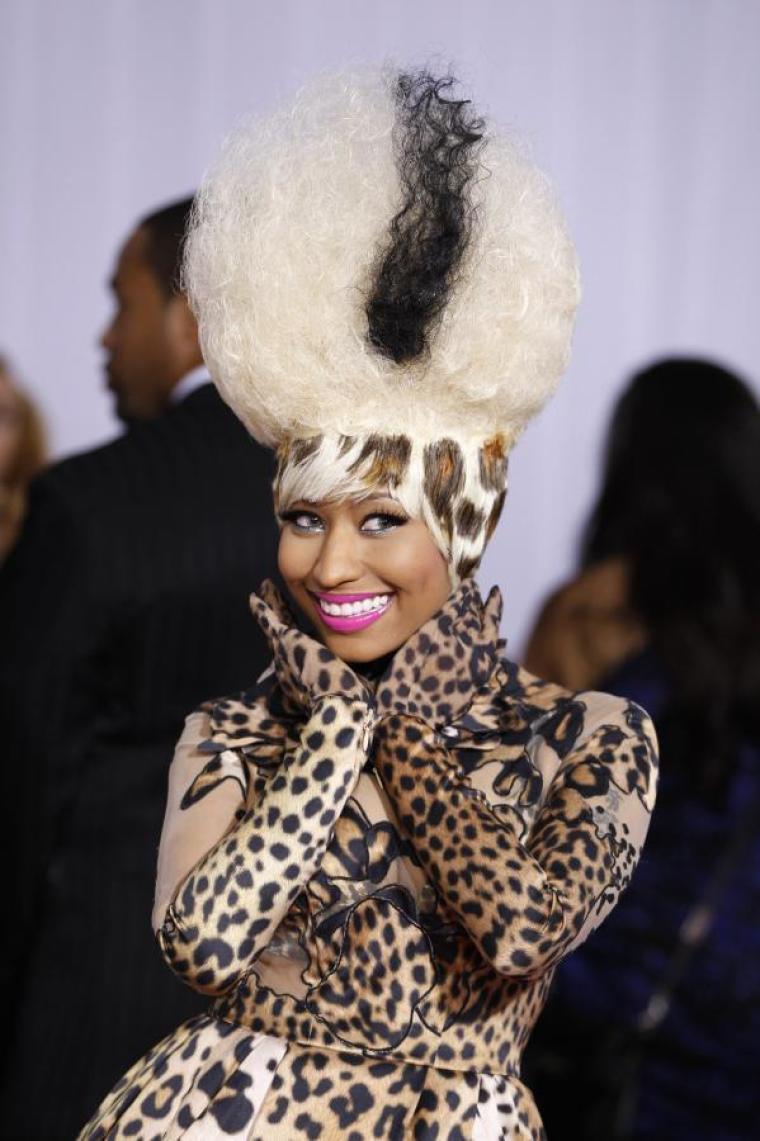 Acclaimed rapper Nicki Minaj recently opened up about the heartache she endured after what appears to have been an abortion.
On Wednesday, the 31-year-old "Anaconda singer," who credits God as being one of her heroes, debuted her new single "All Things Go" in which she recounts a number of painful struggles. The song is off of her forthcoming album "The Pinkprint" and it reveals a more vulnerable side of the characteristically feisty rapper.
At one point in the slow-tempo track, Minaj, born Onika Maraj, recalls the pain she endured after losing a child when she was a teenager. She references a former love interest Aaron and her brother Caiah, however; she does not specifically mention abortion, which has raised the possibility that she could also be referring to a miscarriage.
"My child with Aaron would have been 16, any minute; So in some ways I feel like Caiah is the both of them; It's like he's Caiah's little angel, looking over him," she raps.
Fans took to Twitter yesterday to determine whether Minaj actually ever terminated a pregnancy.
In her 2008 song "Autobiography," Minaj asks for forgiveness and her lyrics suggest that the loss of her child was her own doing.
"Please Baby Forgive Me. (Forgive Me). Mommy Was Young, Mommy Was Too Busy Tryna Have Fun," she raps. "But Now I Pat Myself On The Back For Sending You Back, Cause God Knows I Was Better Than That; To Conceive You Then Leave You, The Concept Alone Seems Evil I'm Trapped In My Conscious."
Minaj, who is among the highest-selling female MCs in the world, recently made history for having made the most appearances on Billboard's Hot 100 chart. Last week, she surpassed King of Pop Michael Jackson with the help of her new single "Bed of Lies", which marked 56 chart entries on the Hot 100 according to Forbes.com.
Despite being in the midst of incredible success, the rapper recently took to Twitter to remind her fans that prayer and wisdom are far more valuable than tangible goods.
"Ppl pray for riches. Remember to pray for wisdom," she tweeted to her 18 million followers on Oct. 2.
Minaj's mother Carol, who is a Gospel artist, previously revealed that prayer has played a key role in her daughter's upbringing and her current success.
"My life as a Christian and believer was opened to Onika. As her career continued to thrive, she developed more concerns about life," Carol told The Christian Post in June. "She knew I believed in the power of prayer, therefore, she constantly called me and our pastor, to pray for different concerns she may have ... I believe by her acknowledging the power of prayer, and her strong desire to tithe together with a praying mother, contributed to her success."