Nicki Minaj Incident on Stage Prevented by Stickers? (PHOTO)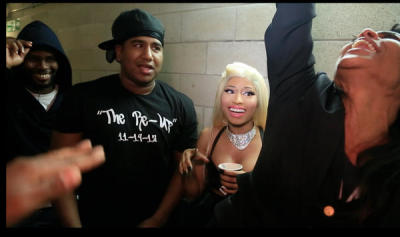 Nicki Minaj suffered an incident while on stage during her U.K. concert tour, but was saved by apparent back up prevention.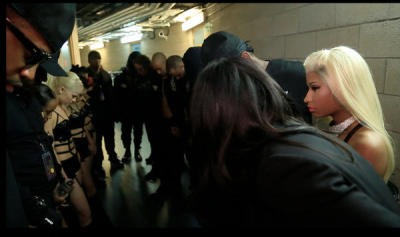 Minaj appeared to be anticipating a problem while performing Monday night in Manchester. During a series of dance moves, the singer's top slipped down significantly without Minaj taking notice. However, instead of revealing herself, the rapper unveiled flower shaped stickers that were taped to her chest for cover.
The slip up didn't stop Minaj from continuing on with the show. But just when fans believed that the singer was unaware of the incident, she addressed the crowd, claiming it was no big deal.
"You won't tell anyone, will you?" the singer asked according to Mail Online.
The singer blamed the mishap on the fact that they had yet to work out all the kinks.
"This is our first show so excuse," the singer told the audience. But fans were harsh on the singer, stating that she planned for the dress to slip. A second costume donned by the rapper on the same night, appeared to face a similar dilemma.
Alex charged on the Daily Mail blog: "Attention seeker."
Another user complemented her efforts to at least cover herself from being fully exposed.
"At least she had made an effort to cover them!" Koala stated. "Kardashian's mother should take a note!"