Nigerian Christian Teen Whose Father, Brother Were Killed by Boko Haram Stands With Abducted Schoolgirls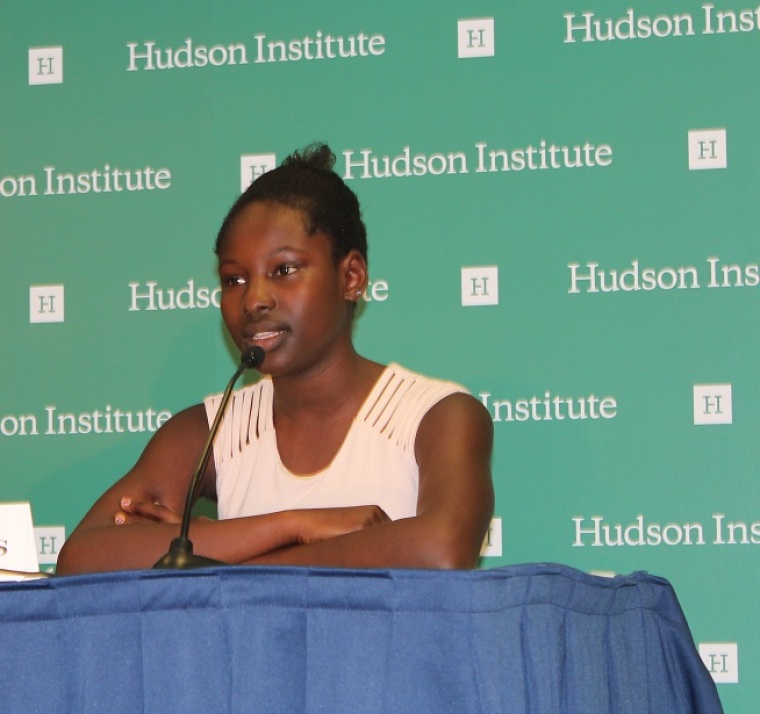 WASHINGTON – A teenage girl whose family was murdered nearly three years ago by Boko Haram for being Christian has finally spoken about her experience.
Deborah Peters, a native of Northern Nigeria who is now 15, described the murder of her father and brother at the hands of Boko Haram at a Hudson Institute event on Tuesday afternoon.
Peters was from Chibok, the very same village that terrorists raided in April and abducted hundreds of school girls, forcing them into marriages with Boko Haram leadership.
"On December 22, 2011, 7:00 PM, me and my brother were at home. We started hearing gun shooting," said Peters, now a student in the United States.
"So my brother called my dad and told him not to come home because they are fighting and my father told him to just forget about it."
Peters described how at 7:30 PM, three individuals came to her house and demanded that her father, a pastor whose church had been destroyed earlier that year, to renounce his Christian faith.
"He told him that he would rather die than to go to hellfire," said Peters, who told those gathered that they shot her father three times in the chest.
Initially the terrorists were only going to kill her father because he was a pastor. Then they decided to kill her young brother because, they reasoned, he would grow up to become a pastor.
Peters' remarks were part of a panel hosted by the Institute titled "A Survivor's Account of Boko Haram's Religious Cleansing in Nigeria."
In addition to Peters, the other panelists were Nina Shea, Hudson Institute senior fellow and director of the Center for Religious Freedom and Emmanuel Ogebe, an international human rights lawyer and expert in bilateral U.S.-Nigerian relations.
Shea moderated the panel and asked Peters questions about her experiences. Ogebe provided an update on the situation in Northern Nigeria, noting Boko Haram's increased attacks on women and girls.
In recent years, Islamic terrorist organizations, especially Boko Haram, have been attacking Christian communities in Northern Nigeria. These attacks on churches and towns have resulted in hundreds of deaths and have made Boko Haram one of the most violent religious extremist groups in the world.
Peters is not the first survivor of Boko Haram violence featured by the Hudson Institute. Last November the Institute featured Adamu Habila, who was the sole male in his Christian village to survive a Boko Haram attack.
In comments made to The Christian Post during question-and-answer time, Ogebe explained that the persecution of the Christian communities in the northern part of the West African country had been going on for decades.
"Persecution in Northern Nigeria has been the 'new normal' for decades," said Ogebe, adding that many acts of abduction or violence have been directed at Nigerian Christians in the past.
"What is happening now is this is persecution on steroids. Northern Nigerian Christians are used to being killed a couple of times a year … but for terrorists to come out and abduct 300 kids, this is where Northern Nigerian Christians are saying 'okay, we didn't sign up for this.'"
Last month, Boko Haram raided the Government Girls Secondary School in the town of Chibok, abducting an estimated 300 school girls. Unlike past attacks on civilians and churches, the incident sparked global outrage.
The U.S. Department of State promised assistance to the Nigerian government to find them and a social campaign using the phrase #BringBackOurGirls gathered international support calling for the school girls' freedom.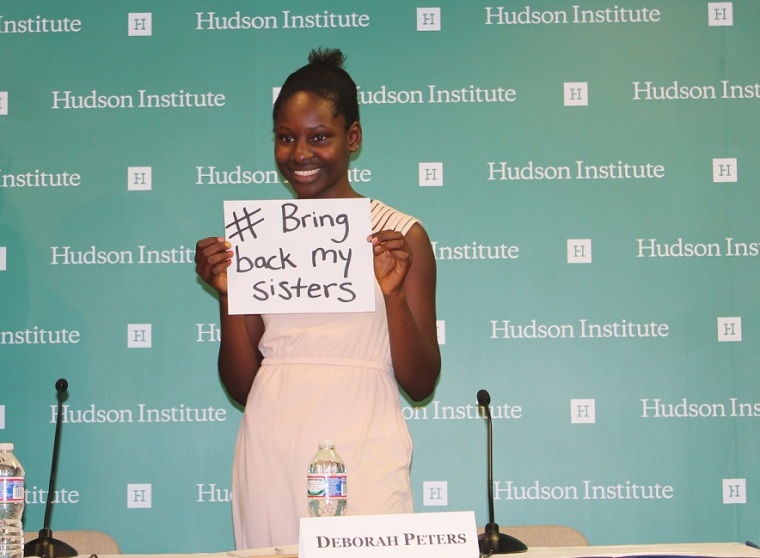 When asked by CP why this incident in particular has garnered so much attention, Shea responded that the enslavement of the girls struck a nerve with many.
"We abolished slavery 150 years ago and now that has become the norm worldwide and this was a really bold move of Boko Haram to say 'no we're going back to the bad old days, and these are our slaves, and we're going to sell them for 12 dollars apiece'," said Shea.
"It just shocked the conscious of the world. I know moderate Muslims have stood up and in Southern Nigeria and protested this … It really is an escalation and something that is just so shocking."