Nikolas Cruz, Florida School Shooter, Asks to Read the Bible in Jail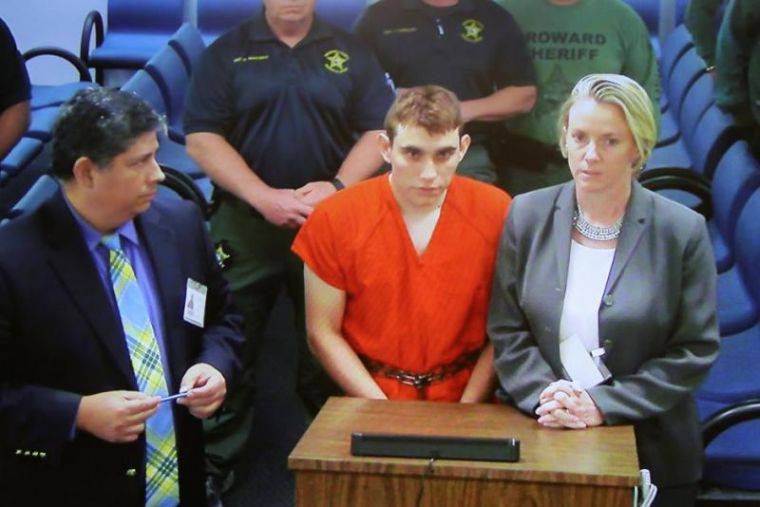 Nikolas Cruz, the 19-year-old shooter who murdered 17 people at Marjory Stoneman Douglas High School in Parkland, Florida, in February, has reportedly asked to read the Bible while in jail.
On Wednesday, CNN published an outline of how Cruz spends his days at the Broward County Jail based on documents it obtained. On Feb. 24, the final day of the log, deputies noted that he requested to read the Gospel after a "restless night of sleep."
"(Twists) and turns in bunk, does not sleep, stares at wall in deep thought, eyes closed, appears to be resting, not asleep," one deputy noted.
The specific reason for Cruz's interest in the Bible was not made clear. The documents further noted that Cruz has been placed on suicide watch, though the killer remains largely cooperative with officials.
"Another deputy described Cruz as 'lying on his back staring at the ceiling.' His reactions were 'calm' and 'slow' when a doctor or nurse asked him questions. The next deputy took notes on his communication in an 'attorney/doctor interview.' The deputy described Cruz as 'very engaged, responsive' and 'talkative,'" the snippets of information revealed.
"Another said he was 'well-groomed' and had a 'quiet demeanor.' 'He follows commands' and 'talks softly,' a deputy noted. His thinking appeared 'logical.' Another deputy noted that Cruz did not make eye contact and 'often sits with a blank stare, appears to be in thought.'"
The mass shooting last month sparked grief and mourning throughout the country, with investigators delving into the teenager's history, looking for clues as to what might have caused the rampage.
Cruz, who has lost both his adoptive parents, was found to have a disturbing online profile, posting photos of himself with guns and making threats.
At one point he warned in a YouTube comment that he was looking to become a "professional school shooter," but authorities have admitted that they failed to adequately follow up.
Likewise, a close friend of Cruz's had called the FBI in January warning about his behavior, but thy again failed to follow up. Local police were also called to his house 39 times in a seven-year period but did nothing. 
Investigators told ABC News days after the shooting that Cruz told them that he heard voices, described as "demons," which he claimed gave him instructions on how to gun down his victims.
Some Christians, such as conservative brothers and activists Jason and David Benham, have said that the former student, who had earlier been expelled from the school, must be blamed for choosing evil.
"Metal detectors can't fix evil hearts. Safe spaces don't heal troubled minds. Political correctness doesn't create better kids," the brothers wrote in an op-ed for WND.com in February.
"So many people are just blaming the guns. But an AR-15 didn't kill these souls — Nikolas Cruz did. The weapon he used wasn't charged with 17 counts of pre-meditated murder. The man using it was," they continued.
"We know this deep in all of our hearts. Our consciences testify that human beings are moral agents, capable of both good and evil. And the spirit inside each of us longs for moral wrongs to be made right, regardless of how many public educators deny this transcendent moral truth."