NJ Judge Bars Experts Who Believe Homosexuality Is Disorder in Lawsuit Against Gay Therapy Group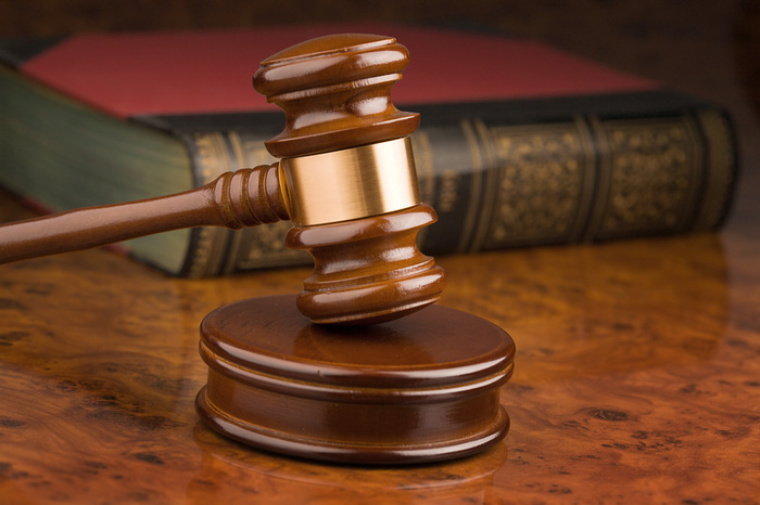 A New Jersey judge hearing a lawsuit made against a sexual orientation change therapy group has decided to bar the testimony of experts who consider homosexuality a mental disorder.
State Superior Court Judge Peter F. Bariso Jr. ruled last week that Jews Offering New Alternatives for Healing (JONAH) could not bring certain experts in due to their position that homosexuality should still be considered a mental illness.
"The overwhelming weight of scientific authority concludes that homosexuality is not a disorder or abnormal. The universal acceptance of that scientific conclusion – save for outliers such as JONAH – requires that any expert opinions to the contrary must be barred," wrote Bariso.
"No doubt, general acceptance within the scientific community is not an end in itself … Nevertheless, general acceptance constitutes strong – some might say conclusive – indicia of whether a sufficient level of reliability has been achieved."
JONAH is being represented by the group Rancho Santa Fe, California-based legal group the Freedom of Conscience Defense Fund.
Charles S. LiMandri, president and chief counsel at the Defense Fund, told The Christian Post that he was "disappointed" with the decision and felt that it could provide "great grounds for an appeal" if they lose at that court level.
LiMandri also told CP that despite Bariso's decision on the experts, the judge left intact a "religious liberty defense" for JONAH that could undermine the plaintiff's case.
"Whatever statements that they made regarding homosexuality being disordered was in the context of them being a religious ministry," said LiMandri.
"The two founders are both devout Jews and they founded an organization based on the Torah ... The judge left that defense intact and we believe that it will be clear to the jury."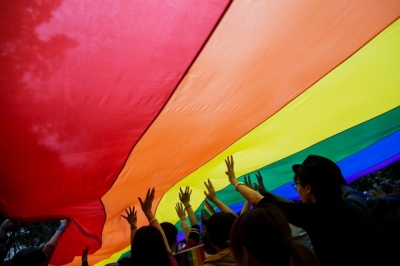 Sometimes called "conversion therapy" or "reparative therapy," sexual orientation change therapy seeks to change the sexual preferences of a given patient from homosexual to heterosexual.
In November of 2012, the SPLC filed a lawsuit against JONAH on behalf of four men and two parents charging that the SOCE therapy group was guilty of fraud.
According to its website, SPLC described Michael Ferguson, et al., v. JONAH, et al. as a "first of its kind" lawsuit against the conversion therapy provider.
"Customers of JONAH's services typically paid a minimum of $100 for weekly individual counseling sessions and another $60 for group therapy sessions," claimed SPLC.
"The lawsuit describes sessions that involved clients undressing in front of a mirror and even a group session where young men were instructed to remove their clothing and stand naked in a circle with the counselor … who was also undressed."
The SPLC suit claims JONAH is in violation of New Jersey's Consumer Fraud Act, specifically the measure regarding "ascertainable loss" regarding the therapy procedure.
Last June, Judge Bariso ruled that JONAH could be found liable for the costs accrued by the plaintiffs, prompting the case to go forward.
As the legal proceedings continue, New Jersey passed a law barring psychiatrists from performing conversion therapy on minors.
Signed into law by Governor Chris Christie, New Jersey joined California and later the District of Columbia as the three regions in the U.S. that ban conversion therapy for minors.
Regarding Bariso's recent decision to bar experts who believe homosexuality is a disorder, SPLC deputy legal director David Dinielli stated that this was "a major development."
"Conversion therapy lacks any such basis and its most prominent proponents – including Joseph Nicolosi – hold views that are so discredited that the supposed 'experts' are not even permitted to testify in a court of law," continued Dinielli.
"Proponents of this bogus therapy lack any valid basis for their opinions promoting the abusive practice, yet they continue to scam vulnerable gay people and inflict significant, long-term psychological harm."
LiMandri of the Defense Fund told CP that he believed "the jury is going to see through" the plaintiff's argument against JONAH.
"No issue was decided that my clients had committed consumer fraud. The judge will leave it up to the jury to decide," said LiMandri, who added that JONAH's services were "free of charge."
"There's been no finding of fault on the part of anyone and I don't believe there will be a finding of fault on the part of anyone."
Michael Ferguson, et al., v. JONAH, et al. will go before a jury on June 1.