No More Free Lunches? Outrage as School District Pledges to Dump Lunches if Parents Don't Pay Up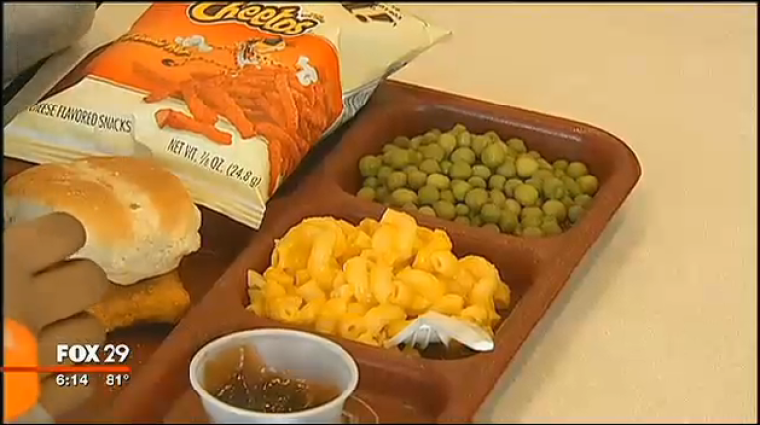 Citing abuse and a $50,000 bill for its Humanitarian Meal program last school year, one New Jersey school district warned parents last month that unless their child was deemed eligible for a free lunch, their food will be thrown away if they don't pay for it.
"Please be advised that effective September 5, 2013, there will be a new procedure in place regarding lunch services to students who are unable to pay the required funds. The only exception to this procedure will be for students who have been validated through their eligibility status to receive free meal(s)," said a copy of a letter sent to parents from the Willingboro Public School District dated August 26, 2013, in a My Fox Philly report.
When it is discovered "that your child's lunch account only has $5.00 remaining the District will notify you to ensure that more funds can be added to the account. If there are insufficient funds in a student's lunch account, the student will not be provided with a humanitarian meal," said the letter.
The letter also warned that if a student goes through the lunch line and doesn't have enough money to pay for it, lunch staff will throw the food away.
One mother in the school district complained, however, about the fairness of the policy.
"I don't think it's fair for the children to go all day without eating," Rosa Berder told My Fox Philly. "That's like wasting food. If the kid already had the lunch, let the parent know instead of taking food from a kid."
Another mother, who did not want to be identified for fear of retaliation, told My Fox Philly that she was worried because even though she normally fills up her children's lunch account, she is not always notified when it gets too low.
"I'm aggravated...a child would go hungry and suffer the social embarrassment of having food thrown in the trash because there's no money in the account," she said in the report.
District Superintendent Ronald Taylor said he hopes that parents won't allow food to be dumped into the trash.
"It's either all or nothing type of policy, when you have parents not taking advantage of the reduced lunch and taking away dollars for instruction we have to adopt a policy to enforce it," he told My Fox Philly.
He explained that last school year parents abused the Free and Reduced Lunch program and the district was billed "upwards of $50,000 for students who had not applied for Free and Reduced Lunch who received free lunches."
"Part of the reason we're doing this is to help hold parents accountable," he said.
"We have guidance counselors and outreach personnel that would reach out well before this happened," he added.