North Korean Regime Teaches Children Christianity Is Evil, Cross Is 'the Devil': Defector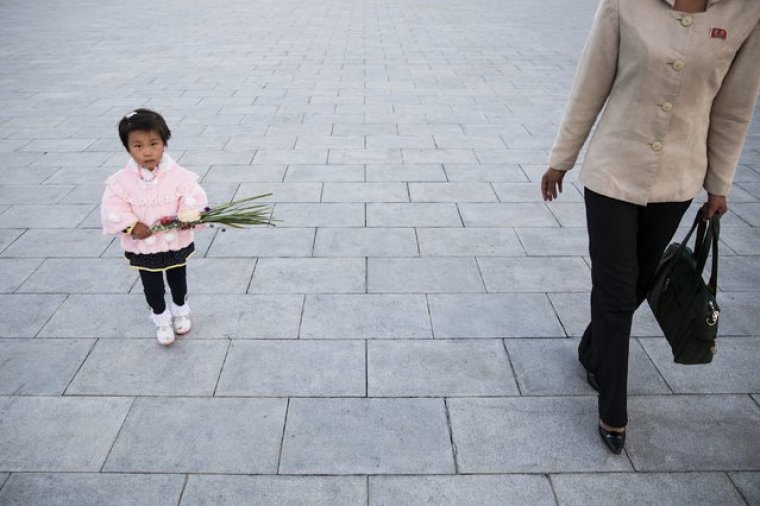 Children living in the North Korean regime are taught daily that Christianity is evil and that the cross is a symbol of the devil, a believer who now lives outside the country has said.
A Christian by the pseudonym of John Choi spoke about life under the Communist ideals of the hermit kingdom in an article for Open Doors USA on Monday.
Choi explained that children are taught to believe that Christianity is an "evil American religion" and that missionaries are never to be trusted.
"When I grew up in North Korea, I also believed that Christianity was evil and that the cross was a symbol of the devil. Even in nursery school, we had to bow to the pictures of the first leaders of North Korea, Kim Il-Sung and his son, Kim Jong-Il," the defector revealed.
"Today, North Korean children learn about and bow to current 'Dear Leader' Kim Jong-Un, too."
Some of the propaganda includes stories that Kim Il-Sung was "able to catch a double rainbow with one hand because of his 'majestic powers.'"
"Everything in North Korea revolves around the Kim family. North Korean children are brainwashed so that they will honor the leader of their day. In preschool, the teachers prayed to the leaders at lunchtime. We had to give thanks to the dictators for our 'daily bread,' Now, I realize they stole this from the Lord's Prayer," Choi said.
He noted that children are taught to hate the "American imperialists" and "South Korean puppets," with the message pushed by propaganda messages in films, musicals, paintings, and cartoons.
Citizens are also told stories about Christian pastors and missionaries raping and attacking people, creating an evil image in their minds that they are supposed to stay away from.
Still, Choi shared his hopes that with advancing technology, children are finding new ways to learn the truth about the world and are wising up to the regime's lies.
"Today's North Korean children are able to discover other beliefs and ways of life through escapees' disseminated information, smuggled USB drives and foreign radio broadcasts in the Korean language. More parents are coming to faith and, when the children are old enough, they will hear about the Bible and the Gospel," the defector said.
"I'm praying that God would open the eyes, ears and hearts of North Koreans of all ages. I truly believe that if believers throughout the world continue to pray with North Korean believers, one day all North Korean children will learn the truth about God and Christianity. One day, they will turn to the cross," he shared of his hopes.
Other defectors, such as Pastor Lee Joo-Chan, who now lives in China, have also talked about how children are brought up under the Kim regime.
Lee explained in January that the reason why there are no Christian children in North Korea is because the minority Christian parents are forced to hide their faith even from them.
Recalling his own experience, he said: "I knew my parents were different. Everybody called them 'Communist parents,' because they took care of the sick, the poor and the needy. At night, they read from a secret book, which I wasn't allowed to read from."
Lee added: "But I heard them whisper the words, and I knew it was their source of wisdom. I also knew that if I ever talked about this to someone else, our family would be taken away."