Norway Christians Face Homeschooling Persecution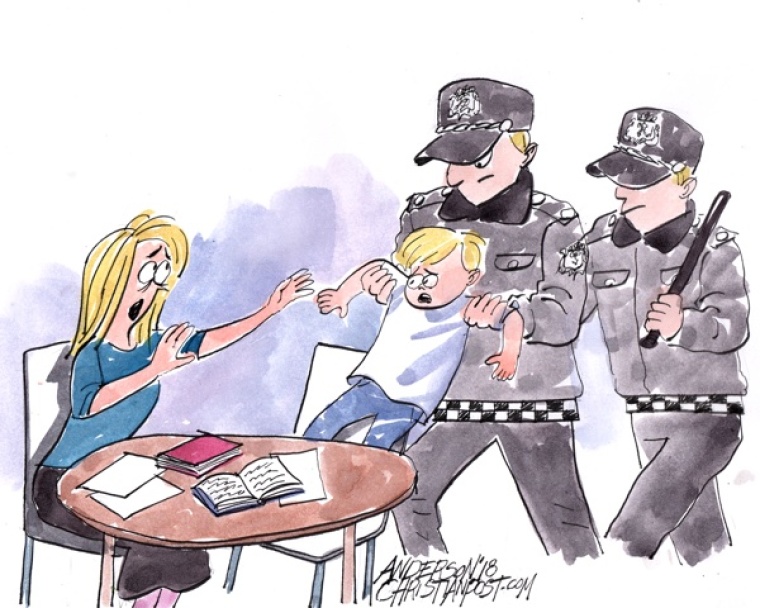 A Canadian Christian family is crying out for help after their 12-year-old son was forcibly removed from their home in Norway by government officers in response to their decision to homeschool him. The parents had pulled him from a public school after he was bullied.
The father, Leif Kristiansen, posted a video to Facebook last Thursday that shows police officers and officials from Norway's child services agency, Barnevernet, chasing and tackling their son, Kai, before taking him away from their apartment in Ås.
"Can somebody please help us? ... Barnevernet is stealing our child!" Terese Kristiansen, a Canadian citizen, shouts frantically in the video posted to her husband's Facebook page.
Read more: https://www.christianpost.com/news/norway-forcibly-removes-12-y-o-son-after-christian-family-decides-to-homeschool-video-217663/