Norway Says Terror Attack by Next Year Is 'Likely;' Threats Increasing for Western Countries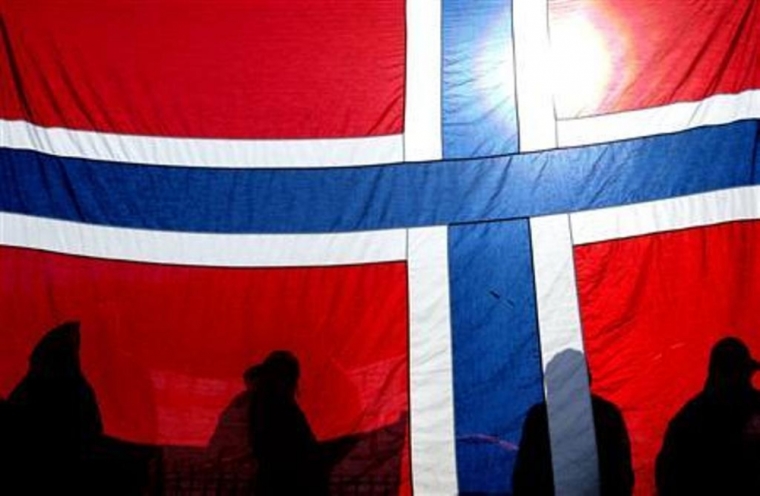 Norway's Police Security Service revealed in a classified terror assessment on Wednesday that a terrorist attack in the Scandinavian country within the next year is "likely." As the global threat from terror group ISIS expands, several Western countries are also increasing security measures.
"Within the coming 12 months, it's likely that there may be threats of, and attempts at, terrorist attacks in Norway," the PST said. "Military personnel, police and some policy makers could be particularly exposed."
Justice Minister Anders Anundsen had previously warned that the "terror threat against Norway is sharpened," The Nordic Page reported.
The PST statement added that "extreme environments, regardless of the ideological roots, attracts often unstable individuals. Such people are difficult to detect, but can still be an essential part of the threat in Norway."
The PST also said that the terror threat has increased in several Western countries, The Wall Street Journal noted.
Norway has announced that it will join the U.S.-led coalition that has hit a number of terror targets in Iraq and Syria. The Western forces have been seeking to halt the advancement of Islamic militants by using airstrikes, and by training and supplying local groups that are protecting their territory.
ISIS has captured a number of cities across Iraq and Syria, and has united other Islamic extremist factions in its mission to establish an Islamic caliphate over the region.
Norway has also promised to send 120 soldiers to provide military training of Iraqi forces in Baghdad and Erbil, which has angered Islamic militants. The country received information about a potential imminent terrorist attack on July 24 and placed armed officers at airports, train stations and border crossings, though the terror alert was called off three days later.
Prime Minister Erna Solberg has said, however, that such threats will not deter Norway from its global strategy.
"We will not allow threats from terror organizations to dictate our security policy," Solberg told Parliament.
Canada experienced its own terror attack in late October when a 32-year-old man shot dead a soldier posted at the National War Memorial, before opening fire inside Parliament Hill in Ottawa. The man, who was killed during the attack, was identified as a recent convert to Islam, though no links with ISIS were established.
In September, over 800 police officers in Australia arrested 15 people allegedly connected to ISIS, in the largest counter-terrorism raid in the nation's history. The suspects are believed to have been planning on kidnapping and beheading people on camera, much like ISIS members have done in recent months.
Norway experienced a major terror attack of a different nature in 2011, when far-right extremist Anders Behring Breivik slaughtered 77 people by going on a shooting spree at a political youth camp and by bombing a government office.