NRA President: Second Amendment 'Granted by God to all Americans' as a 'Birthright'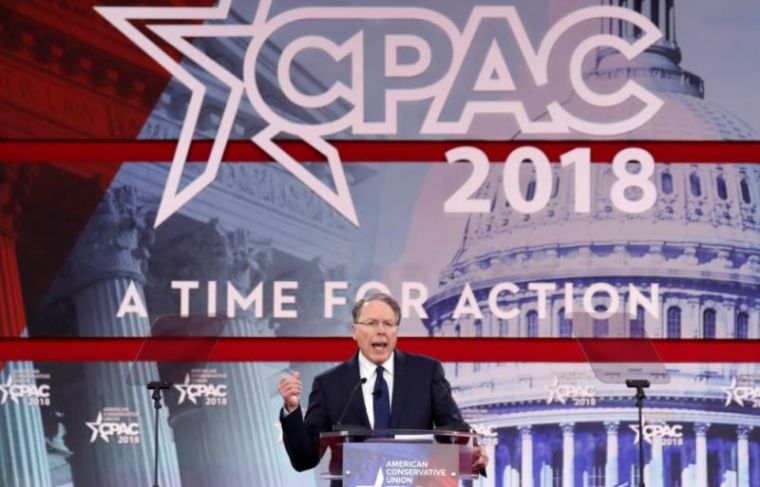 National Rifle Association Executive Vice President Wayne LaPierre has stated that the Second Amendment was given to Americans by God as "our American birthright."
LaPierre spoke at the Conservative Political Action Conference on Thursday morning, a week after the Parkland, Florida school shooting that resulted in 17 deaths.
During his remarks, LaPierre argued that the right to own a firearm is the greatest freedom guaranteed by the United States Constitution.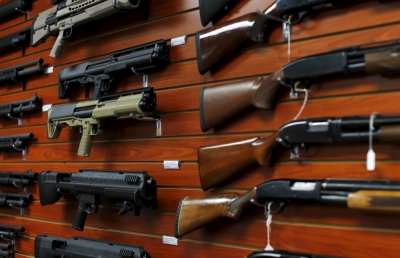 "There is no greater personal individual freedom than the right to keep and bear arms, the right to protect yourself, and the right to survive," stated LaPierre.
"It's not bestowed by man, but granted by God to all Americans as our American birthright. So I call right now today on every citizen who loves this country and who treasures this freedom to stand and unflinchingly defend the Second Amendment, the one freedom that protects us all."
LaPierre also spoke on issues aside from the gun control debate, such as his belief that socialism is advancing in America and that radicals are curbing conservatives' First Amendment rights.
"Socialists oppose all of our most fundamental freedoms enshrined in the Bill of Rights. They don't like free speech any more than they like the Second Amendment," LaPierre said.
"They like only limited speech. Controlled speech. Controlled by them through safe speech zones where they can shame the outspoken or riot to shut them up. If you still think we have full First Amendment freedom in this country, try going right now out to Berkeley and speaking out in favor of conservative causes."
The Washington Examiner reported Tuesday that CPAC organizers withheld LaPierre's name from their schedule list that was released on Monday.
"The details of LaPierre's appearance were kept off the published schedule as a precaution, sources told the Washington Examiner, amid outrage among anti-gun protesters in the aftermath of the shooting at Marjory Stoneman Douglas High School," reported the Examiner.
LaPierre's comments come as students from Marjory Stoneman Douglas High School are organizing a large protest in Washington, D.C. next month.
Known as the March For Our Lives, the event is scheduled for March 24, with the students deciding that it is up to them to demand real change in America.
"We're going to do a march on Washington. Students all over the country are going to be joining up, because the adults have let us down. The people that we put into power who should be working for us, they have us working for them," said Emma Gonzalez, a senior at Marjory Stoneman Douglas, on CBS News' "Face The Nation."
"And that's pitiful. That's pathetic. And we have to do the dirty work here, and we're going to do the dirty work. We're going to shoulder this heavy burden, and we're going to do it well."