Number of social conservatives in the US highest since 2012: Gallup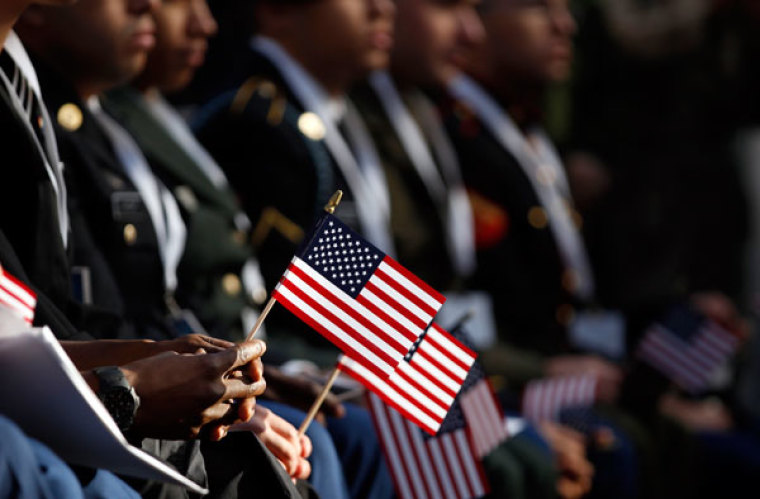 The number of people in the United States who identify as socially conservative has increased to its highest percentage since 2012, according to a recent report by Gallup.
In a report published on June 8, Gallup found that 38% of Americans identify as either "conservative" or "very conservative" on social issues. This contrasts with 33% of respondents who said the same last year and 30% of respondents who said the same in 2021.
"The last time this many Americans said they were socially conservative was 2012, during a period when consistently more U.S. adults identified as conservative rather than liberal on social issues," Gallup explained.
Meanwhile, the number of Americans who identify as "liberal" or "very liberal" on social issues was 29%, which was lower than the 34% of respondents who said this in 2022 and 2021.
Gallup also found that the increase in social conservatism was happening in "nearly all political and demographic subgroups," with Republicans increasing from 60% in 2021 to 74% in 2023, and independents going from 24% to 29%. Democrats who identify as socially conservative stayed at 10% from 2021 to 2023.
Increased identification with social conservatism was also found in nearly every age demographic, with 18-29-year-olds going from 24% in 2021 to 30% in 2023, 30-49-year-olds going from 22% in 2021 to 35% in 2023, and 50-64-year-olds going from 35% in 2021 to 46% in 2023.
Only the eldest demographic surveyed, those aged 65 and older, saw a decline in social conservatism, slightly decreasing from 43% in 2021 to 42% in 2023, after hitting 44% in 2022.
Gallup attributed the increase to the strong uptick found among Republican respondents, "at a time when social issues such as [transgenderism], abortion and other hot-button concerns are prominent in the national public debate."
"Greater social conservatism may be fostering an environment more favorable to passing conservative-leaning social legislation, especially in Republican-dominated states," Gallup added.  
"Indeed, in the past year, many Republican states have passed stricter constraints on abortions, limited choices for transgender youth in sports participation [banning boys from competing against girls], ... and placed prohibitions on what topics can be discussed in classroom settings."
For its data, Gallup drew from their annual Values and Beliefs survey, conducted May 1-24. The annual survey is part of the Gallup Poll Social Series, which interviews at least 1,000 U.S. adults aged 18 and older for each report.
Last week, the left-leaning research organization Public Religion Research Institute released a study that found the number of Americans who believe there are only two sexes has increased.
PRRI found that 65% of Americans believe there are only two genders, an increase from the 62% who said the same last year and 59% who said this in 2021. By contrast, roughly 34% of Americans believe there are "many gender identities," a drop from the 40% who said the same in 2021.
PRRI CEO Melissa Deckman said in a statement to The Christian Post that the "concept that there are more than two genders is one that is still fairly new to most Americans."
"In the past few years, there has been more attention drawn to the issue, especially by some conservative and religious leaders, particularly in red states. The shift may be a reflection of this larger debate as more Americans begin to sort through the issue," said Deckman. 
"Whether this trend continues will be something to monitor, as younger Americans and less religious Americans are generally more open to the concept of a broader understanding of gender."