NY Author: I Had a Dream N. Korea Dictator Kim Jong Un Encountered God, Repented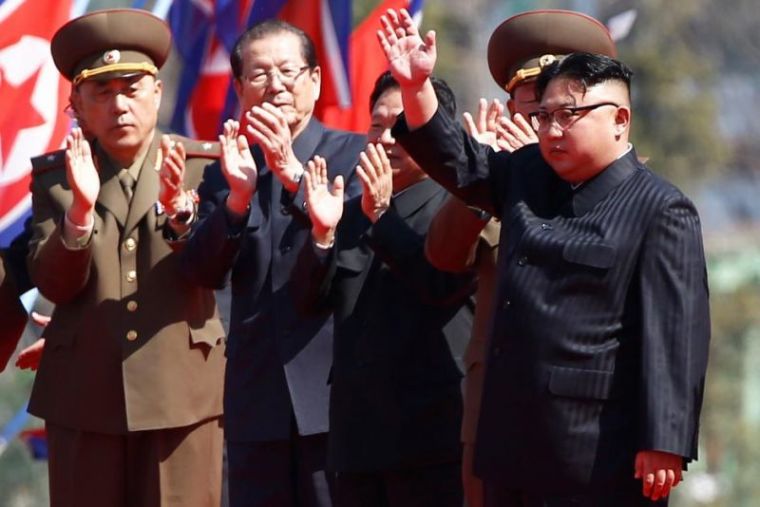 An upstate New York author who runs an online discipleship school is sharing a dream he believes is from the Lord wherein North Korean dictator Kim Jong Un is apprehended by God and repents from the evil of his regime.
In the live video that he recorded and posted to Facebook last week, Jonathan Welton, who is based out of New Hope Community Church in Rochester, New York, recounted a dream he had recently about Kim Jong Un. Welton said he rarely experiences dreams of this kind and when he does dream he usually does not remember them.
But he described this dream as "vivid" and "detailed," and believes that it was "prophetic" and is something for Christians to pray into deliberately.
In the dream, Welton saw Kim surrounded by three dark figures, and he knew that they were demons. Each demon had a label on their chest, with words and phrases beginning with the letter A. The first dark spirit was named "Arrogance;" the second, "Autarch" (a synonym for dictator);, and the third, "Ancestral momentum."
"Those three demons were surrounding him, were speaking into his ears and he was being pressured and pushed by these three demonic spirits," Welton recounted in the video.
As he watched this he saw four leaders in the Body of Christ appear and as they did so a stream of water emerged from each of them. Those streams of water washed the demons away from Kim. Two of the leaders' streams washed away one of the demons, and the other two leaders' streams washed away the other two.
He did not mention the leaders by name but said he was in touch with them about how their ministries might play a role in Kim's deliverance.
As the demonic spirits were cleansed from Kim three angels then came to replace them, Welton continued. They too were labeled, one was called "Humility," another was "Servant Leadership" and the third, "New Creation," he told CP.
These angels began to "marinate" the North Korean leader in the presence of God and Welton saw Kim begin to wake up out of a cold sweat as he was having dreams.
"Not nightmares, but prophetic dreams," Welton said of what he saw Kim experiencing.
"And the Lord was beginning to speak to him over and over again, it would wake him up like King Nebuchadnezzar was woken up in the night with a dream from God."
These dreams from the Lord were terrifying Kim while simultaneously delivering him from demonic oppression, he went on to explain.
Welton brought up the reality of spiritual warfare, citing the passage in the book of Daniel where Michael the archangel waged war for 21 days in the heavenly realm to get God's message to Daniel.
In the dream, Kim became a "humble, broken leader" who turned to the Lord, who became a "sign and wonder to this entire planet, to this generation," Welton said.
Kim's heart had been shifted so much that he was asking for forgiveness from the rest of the nations of the earth for the terror, immaturity, and arrogance that his regime had exhibited, and the horror for the way he had treated his people.
Welton then saw Kim speaking about how he had turned his heart over to Jesus.
"This is not a done deal, this is potential," he said of the dream as he invited people to pray.
Welton added that he was planning to fast for the next seven days.
The video, which has been viewed over 385,000 times and shared nearly 7,500 times as this goes to press, concluded with Welton interceding for Kim, speaking restoration over him, that Kim would know his identity as a son of God.
He believes Christians should not be uttering words of fear, apocalypse, and doom and gloom, but like the apostle Paul prayed for Nero, he urged all believers to continue to intercede for Kim.