NY Christian Group to Host Worship Service at Buffalo Bills Training Center Before Game
A Christian group is hosting a worship service at the Buffalo Bills' fieldhouse and training center before the NFL team's last home game for the season.
Kingdom Bound Ministries is sponsoring "Church at the Game," a worship service scheduled for Sunday morning at the ADPRO Sports Training Center, which is within walking distance of New Era Field.
William Hein, organizer of the Church at the Game service, told The Christian Post in an interview Thursday that this was the first time Kingdom Bound has hosted a worship service before a major sporting event.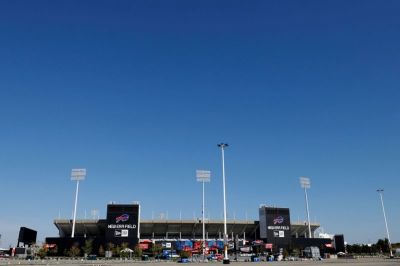 "Since this is the last home game, this will be the only service this year. It is our hope and prayer that we will be able to continue for the 2018 and future years," said Hein.
"The Buffalo Bills and the NFL are not official sponsors. However, they are allowing us and have been very helpful with our endeavor to have Church at the Game."
Hein explained that Church at the Game was an offshoot of another Kingdom Bound-sponsored event known as "Church at the Beach," which has been held each summer for the past seven years at Fort Erie, Ontario, Canada.
"At our very first service on the beach, we had 33 people seven years ago. This past year, our seventh year, we were averaging approximately 1,000 attendants. During the summer months, we have, depending on the year, seven to 10 services," noted Hein.
From there, they decided to expand to include a service before the Buffalo Bills home games, reaching out to the ADPRO fieldhouse owners.
"We contacted the owners, Terry and Kim Pegula and they gave their approval to have one service for the very last home game in Buffalo. We believe if we are successful, we will be able to have future services next year," said Hein.
Sunday's pregame service will include a message from professional public speaker Reggie Dabbs, music by local worship leaders Moe Badger and Christian Rainville, and a "special greeting" by former Bills quarterback Jim Kelly and his wife.
"It is our hope and prayer that all attendees will have the opportunity to hear the Gospel of Jesus. We are planning on having an altar call," said Hein.
This is not the first time that a worship service was held at or near an NFL stadium the morning before a game.
For the past few years, the Greater Kansas City chapter of the Fellowship of Christian Athletes has been hosting what it calls "Faith and Family Chapel" at the Chiefs' Arrowhead Stadium.
Done in collaboration with the Chiefs team, the FCA service is held on Sunday morning of game day, is nondenominational, and includes both music and a featured speaker.