NY Mets Team Up With Times Square Church for Evangelistic Outreach at Citi Field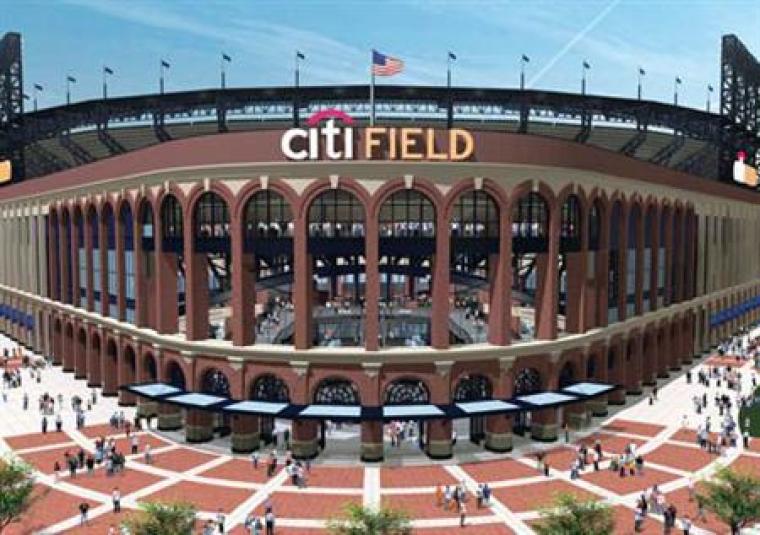 The Mets and Times Square Church will come together at Citi Field for Faith Day, a day of baseball followed by an evangelistic praise and worship service featuring testimonies from Mets players.
Immediately following the Mets vs. Dodgers game on Aug 5, MLB and Times Square Church are inviting fans to join them at Citi Field for a worship service held by the church. A faith-based message will be delivered by the senior pastor of TSC, Carter Conlon.
According to mlb.com, the Christian service will begin approximately twenty minutes after the final out of the game. Stadium officials will then encourage guests to move to field level on the third base side for the service.
On the day of the game, Pastor Conlon has been invited by the New York Mets to throw the opening pitch. Additionally, the church revealed on its site that the major league team will be presenting a check to TSC on behalf of the 100 churches affiliated with Feed New York to assist its food distribution program.
Feed New York, is an initiative run by Times Square Church which "supplies healthy food to local churches that are committed to helping people in their community who struggle to provide food for themselves and their families."
TSC did not reveal the Mets players that will join them for the Faith Day service to share their testimonials but the N.Y. Mets have quite a few players and former players that are open about their Christian faith.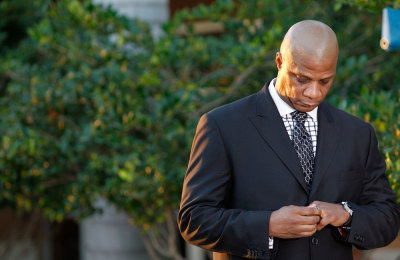 Eight-time All-Star Darryl Strawberry won his first World Series Championship with the Mets in 1986, and after a few more titles in 1996, 1998 and 1999 as a member of the Yankees, and a few rocky years of substance abuse which ended his baseball career, the 55-year-old is now a traveling minister.
The 17-year MLB veteran regularly returns to the Mets clubhouse to share his faith. Strawberry is now a colon cancer survivor who credits his current wife, Tracy, for leading him to Christ after they first met at Narcotics Anonymous many years ago.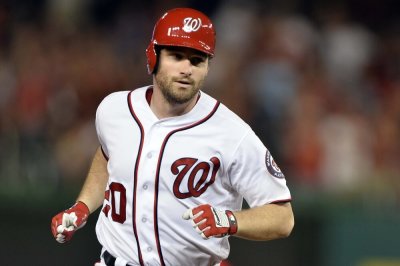 Washington Nationals second baseman Daniel Murphy says playing in the World Series in 2015 for the New York Mets gave him a glimpse into the love of Jesus Christ as he experienced both triumph and failure.
In an interview with Tim Pierson, the Nationals' team chaplain, at Faith and Family Night last year, Murphy talked about his rollercoaster experience while playing for the Mets, becoming "pretty hot" in the postseason and then falling from glory after causing an error in game four of the World Series. He maintained that through it all he knew Jesus loved him just the same.
Steven Matz also played in the 2015 world series alongside Murphy and although just a rookie at the time he was given the opportunity to pitch for the World Series games. The New York native is also a Christian and has shared about his Christianity. He told BREATHEcast in 2015 that the MLB does an awesome job for people of faith.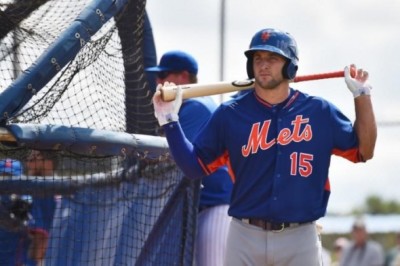 Matz shared that each team, Majors and Minor, have a baseball chapel and a chaplain. Matz revealed that he and some of the other Mets players pile in there every time there is a service. "We learn so much. It's a blessing to have that to help guys get through the course of a baseball year," he explained.
Tim Tebow, on the other hand, has a different story. Now in the minor leagues himself, the former NFL quarterback-turned-baseball player has also put his faith on display after praying over a fan who had a seizure while playing for the New York Mets minor league team.
For more information on Faith Day, visit the TSC website.