Bible Study After School Ban Overturned as NY Superintendent Reverses Decision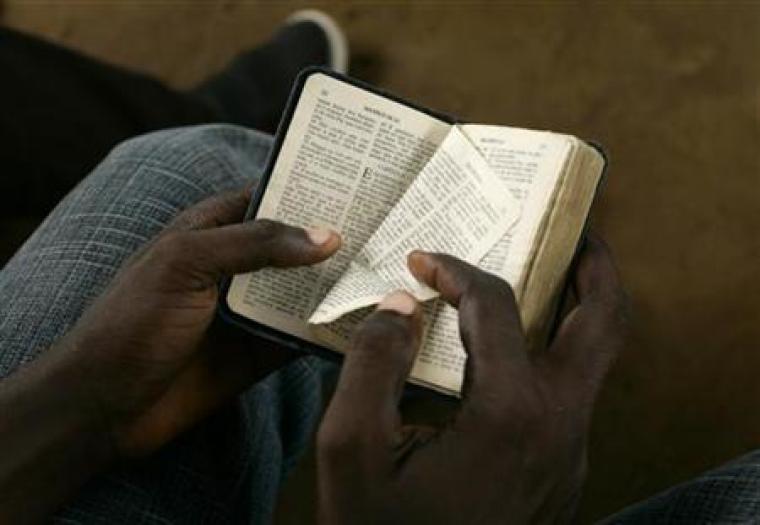 The American Center for Law and Justice has successfully aided students from a New York-area high school in expressing their religious freedom through an after-school Bible study.
Concerned parents contacted the legal group after learning that the superintendent of an unnamed high school in Amsterdam, N.Y., had told a senior female student that she could not hold her student-led, after-school Bible study club without first purchasing an insurance policy to use the campus after school hours.
The superintendent made his request of the Bible study club even though other student-led clubs were not required to obtain an insurance policy. After being contacted by concerned parents and students, the ACLJ reportedly provided parents information about "relevant legal principals regarding religious clubs' access to school facilities," coming to the conclusion "that the Bible club must be given the same privileges as any other student-led club."
"If other student-led clubs are not required to obtain insurance policies, this senior should not be required to obtain one for the Bible club. Upon receiving this information, the school allowed the student to start up her after-school Bible study club," the ACLJ said in a statement on its website.
The legal group added that it is "committed to helping protect religious liberty in public schools."
Although students at the Amsterdam, N.Y.-based school were able to resolve their conflict without litigation, there have been other cases of parents taking school districts to court over religious liberty issues.
Just last week, a family from Nazareth, Pa., filed a lawsuit against their local school district after their son was prevented from passing out Valentine's Day cards to his classmates that included a religious message. The Alliance Defending Freedom legal group is filing the lawsuit against Nazareth Area School District in Northampton County, Pa., on behalf of Donald and Ellen Abramo, who argue that their first grade son's religious freedom rights were violated when the incident occurred in February.
Matt Sharp, an attorney with Alliance Defending Freedom, told the local WFMZ-TV that he finds it "troubling" that other Valentine's Day cards, such as ones including skulls and weapons, were allowed to be distributed at the school, but the Bible verse card was the "one that's targeted out and censored."