NYT exposé details Google's complicity in online sexual exploitation: 'Pillar of sleazy ecosystem'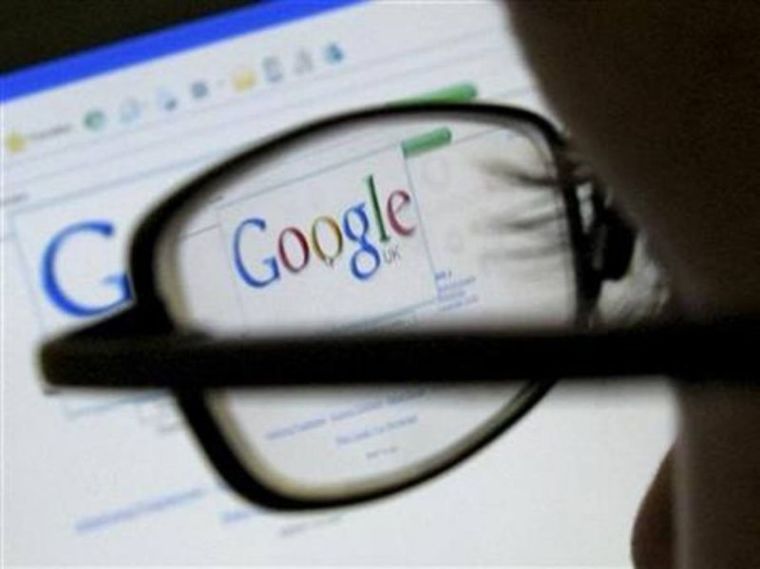 Amid ongoing scrutiny of Pornhub and its parent company Mindgeek, Google is coming under fire for helping direct people to content featuring the rape and sexual abuse of children published on websites like Pornhub and XVideos.
New York Times columnist Nicholas Kristof has published his latest exposé explaining how XVideos, a rival of Pornhub, has also published illegally recorded content exposing minor girls on the internet. 
The prominent writer, who released a shocking piece in December on how Pornhub contributed to horrific forms of sexual exploitation of minors, also explains how search engine Google has helped direct people to this content. 
Kristof recounts how a man had enticed a girl who had just turned 14 to engage in sexual play over Skype, secretly recorded her and posted a clip of the footage containing her full name on XVideos.  
As of Friday, XVideos ranks as the ninth-most-visited website in the world, according to SimilarWeb. And the site boasts of receiving an average of 2 billion daily impressions worldwide.
Google searches directed people to this particular child sexual abuse video, according to Kristof.  
"Google is a pillar of this sleazy ecosystem, for roughly half the traffic reaching XVideos and XNXX appears to come from Google searches," Kristof explained. 
"A Google search for schoolgirl sex turned up video results of teenagers having sex of all kinds (on a bus, with a 'stepbrother,' etc.) on XVideos and XNXX. Most of the people in the videos are probably 18 or over, but who knows?"
In a statement sent to The Christian Post, a Google spokesperson called the sexual abuse of children an "abhorrent crime" that "has no place in our search results. " 
"We proactively detect, remove and filter this content, and have additional protections in place to filter and demote content that sexualizes minors," the spokesperson stressed. "We also have policies and systemic protections for non-consensual explicit content. Our approach aims to protect children and victims while also ensuring we do not broadly limit access to legal content in our results."
On Wednesday, the company explained in a post that it develops ways "to automatically identify that content and prevent it from showing in our results." The spokesperson pointed to a form users can use to report non-consensual content and "revenge porn," and request that certain images, videos or links be removed from search results. 
The Washington, D.C.-based National Center on Sexual Exploitation is demanding accountability from the widely-used search engine. NCOSE, along with a group of 104 survivors and advocates from 13 countries, sent a letter to Google CEO Sundar Pichai demanding improvement in search engine policies so that they "no longer promote access to sexual violence, incest, racist or other abusive pornography." 
"Google's pivotal role in leading people to child sexual abuse and sexual assault cannot be overstated. As the Times rightly pointed out, search engines like Google and others must stop 'leading people to rape videos,' said NCOSE CEO Dawn Hawkins in a statement sent to The Christian Post.
"As a gatekeeper for the Internet, Google must take responsibility for preventing the spread of child sexual abuse material, rape, incest, racist and abusive content that is peddled by the pornography industry."
The NCOSE letter to Google points out that lawmakers on both sides of the aisle are calling for an investigation into Pornhub, which faced scrutiny by Canadian lawmakers earlier this year. 
Hawkins further noted that Google had acted responsibly in the past by changing its algorithms to search for scientific terms that yield scientific drawings instead of explicit images and have stopped hardcore sites from appearing when "child pornography" is entered into the search engine. 
As major credit card companies and financial entities like Mastercard and Paypal have moved to halt processing payments to Pornhub, it is incumbent upon Google to take similar action, she asserted.  
"Google should join those companies and stop driving people to sites that profit from posting crime scenes and illegal images and videos," she said. "It is past time for the pornography industry to cease being propped up by mainstream corporations like Google."
In a February statement, the company explained that it works to protect its users from harmful content, including "child sexual abuse material," across Google and its video-sharing platform YouTube.
"We have invested in the teams, tools, and resources to deter, remove, and report this kind of content, and to help other companies do so," the statement explains.
"But we know this issue cannot be solved by any one company alone, and we're committed to tackling it with others in our industry and partners who are dedicated to protecting children around the world. Today, we're sharing more information about our work, including new efforts to combat this abuse, and how we're supporting organizations that are committed to protecting kids online."
On behalf of a survivor of child sexual abuse whose images were published online and monetized by the site, NCOSE has filed a class action lawsuit against XVideos.
Kristof recounted in his latest article the story of Heather Legarde of Alberta, Canada, whose ex-husband sexually assaulted her while she was unconscious. The assault was taped and then published on XVideos, where it was widely viewed.
Although she had no recollection of the assault, she saw that it was tagged with "sleeping pills" on the porn site. 
Legarde reportedly prepared to hang herself in her garage with a noose only to decide against that and fight back by telling her story so that "it doesn't have to happen to other girls."
Legarde now pleads for porn websites, sometimes with success, to take down videos of her exploitation.
"How do you get your head around 200,000 guys masturbating as you're being assaulted?" Legarde told Kristof. 
Responding to Kristof's article, XVideos said in a statement that it "does not tolerate or allow illegal content on its sites."
"We take such matters very seriously and have security and privacy protocols in place to address them," the statement reads. 
Commenting on the Kristof exposé in the National Review blog Monday, journalist Alexandra DeSanctis said that the time has come to reckon with the crimes of online porn. 
"Far from providing a form of harmless entertainment, the porn-production and -distribution industry is guilty of rampant abuse, violations of the law, systemic mistreatment of women, and abundant ties to the sex-trafficking industry. We are long overdue for a cultural reckoning with all of it," she wrote.