Obama Admin. Denies Claim That $1.7B to Iran Was 'Ransom Money' for American Hostages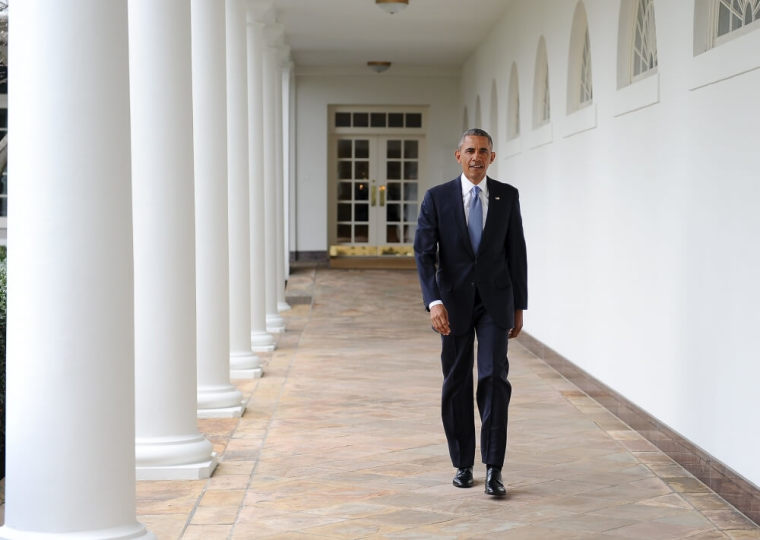 The Obama administration is denying claims made by an Iranian militia leader that the recent wiring of $1.7 billion to the Islamic republic was ransom money paid in exchange for the freedom of five American hostages.
U.S. State Department spokesman Mark Toner told reporters this week that despite comments made by Gen. Mohammad Reza-Naghdi of Iran's Basij militia, the $1.7 billion wired to Iran was not an exchange for the recently-released prisoners.
"There was no bribe, there was no ransom, there was nothing paid to secure the return of these Americans who were, by the way, not spies. We've spoken to this in the days after their release on Sunday morning in great detail about how this process worked," Toner told reporters, according to Breitbart. 
Reza-Naghdi told Iran's state media, however, that "Taking this much money back was in return for the release of the American spies and doesn't have to do with the [nuclear] talks. The way to take our rights back from the arrogants [Americans] is to become powerful, and we must grow stronger and stronger every day."
This week, the U.S. Treasury Department confirmed that $1.7 billion in U.S. funds had been sent to Iran, with President Barack Obama stating that the money transfer was the result of a legal settlement reached with Iran over U.S. arms that were never delivered to the Middle Eastern country, NPR reported Sunday. 
"Iran will be returned its own funds, including appropriate interest, but much less than the amount Iran sought," Obama said in a statement late last week.
Secretary of State John Kerry said last week that the repayment dates back to the Iranian Revolution, when Iran was never delivered U.S. arms it had purchased due to unrest in the country, according to Yahoo. 
Both Obama and Kerry have maintained that the settlement amount is far less than what the U.S. would have had to pay if the legal issue had played out in the United Nations' International Court of Justice.
Last weekend, four American prisoners were released from Iranian jails in a prisoner swap that involved 21 Iranian prisoners.
A fifth American was also released as a result of separate negotiations.
American Pastor Saeed Abedini, who was imprisoned in Iran for the past three years due to his Christian faith, was among the Iranian-Americans released in the prisoner swap.
Saeed's wife, Naghmeh, who has long been an outspoken advocate for her husband's release, said in a statement that the prisoner swap "has been an answer to prayer," The Christian Post reported. 
"This is a critical time for me and my family. We look forward to Saeed's return and want to thank the millions of people who have stood with us in prayer during this most difficult time," Naghmeh said in a statement.
The U.N. and EU both said last week that Iran had completed the necessary steps to reduce its nuclear arms program to have international economic sanctions on the country lifted.