Obama Asks Congress for New War Powers to Fight ISIS; Congress to Hold First War Vote in 13 Years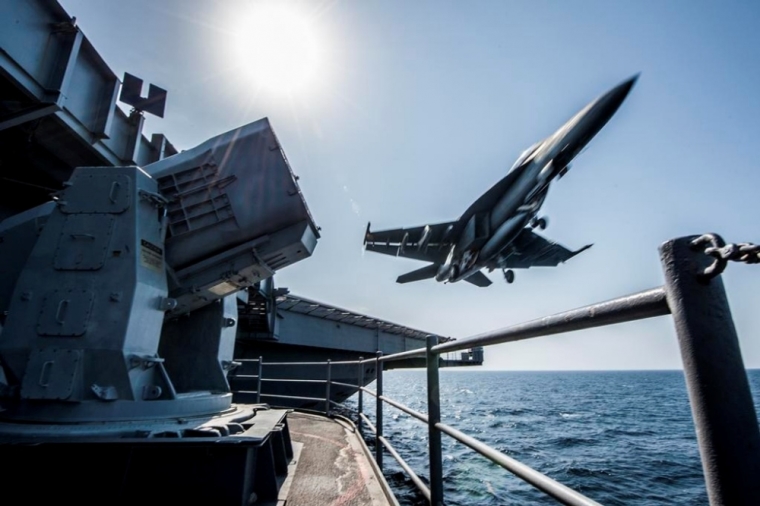 President Barack Obama is expected to ask Congress to approve of new war powers aimed at fighting terror group ISIS in Iraq and Syria. Members of the House and Senate will subsequently be faced with the first war vote in Congress in 13 years, since the last Iraq war.
The Associated Press reported that Obama is set to make the request later on Tuesday, and will present Congress with a blueprint for America's continued operations against ISIS, which has captured several cities and executed numerous westerners, including Americans, on camera.
The last time Congress faced a war vote, it authorized in 2002 former President George W. Bush to use force against the Iraqi government of Saddam Hussein, who at the time was suspected of harboring weapons of mass destruction.
"Obama so far has relied on congressional authorizations that former President Bush used to justify military action after 9/11. Critics say the White House's use of these authorizations to fight the terrorist group is a legal stretch at best," AP noted.
"The president earlier insisted he had the legal authority to deploy more than 2,700 U.S. troops in Iraq to train and assist Iraqi security forces, and conduct ongoing airstrikes against targets in Iraq and Syria. More recently, the president has said he wants a new authorization, but has not released details."
So far Obama has repeatedly said that the U.S. will not be sending ground troops to fight ISIS, but will instead continue focusing on airstrikes and aiding regional fighters who are defending cities from the advance of the terror group.
Although ISIS scored several important victories in 2014 and gained significant territory, in late January it was defeated in the four-month long battle for the key Syrian border town of Kobane. Kurdish forced backed by other rebel groups and U.S.-led airstrikes managed to push back the militants, with ISIS losing at least 1,313 fighters in the prolonged battle.
Obama's proposal to Congress is expected to be revised by his own Democratic party, however. A congressional aid said that the blueprints will be rewritten to include bipartisan views.
There has been disagreement between some U.S. lawmakers about the proper course of action on the front against ISIS. Sen. Robert Menendez, D-N.J., has argued for a proposal that would limit the war against the extremists to three years, but allow for ground troops in some cases.
Sen. Orrin Hatch, R-Utah, has meanwhile said that the new war authorization should be flexible and allow for action not only against ISIS, but also against other supporting groups.
"Most importantly, the authorization should not impose any artificial and unnecessary limitations such as those based on time, geography and type of force that could interfere with our strategic objective of defeating Islamic State," Hatch said at the Senate on Monday.
Hatch also suggested that the use of ground forces should not be ruled out, but disagreed that there should be an expiration date set for military operations.