Obama's Attorney General Favors Abortion Clinics Over Churches, Ted Cruz, Mike Lee Say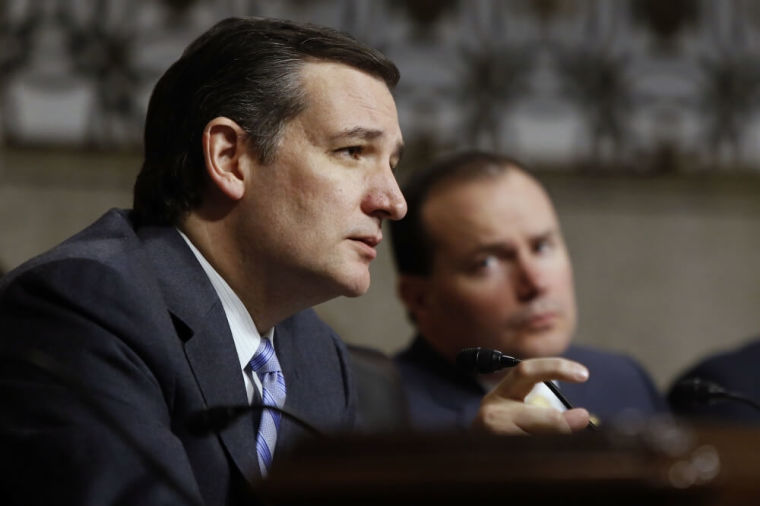 Sen. Ted Cruz of Texas and Sen. Mike Lee of Utah have written a letter to U.S. Attorney General Loretta Lynch, complaining that the Justice Department pursues "frivolous prosecutions" against the pro-life movement while favoring abortion clinics and neglecting protection of houses of worship.
"The DOJ's brazen pursuit (and subsequent online promotion) of — at best — frivolous prosecutions in the abortion context, combined with its failure to list any prosecutions or enforcement activities in the religious worship context, gives the distinct impression of a warped and biased enforcement of FACE by the DOJ," Cruz, a Republican presidential candidate, and Lee wrote.
The 1994 Freedom of Access to Clinic Entrances Act prohibits any use or threat of force and physical obstruction outside abortion clinics and places of religious worship.
The two senators pointed out from the information posted on the website of the DOJ's Civil Rights Division that while "more than 15 FACE actions in more than a dozen states" have been filed and there are "ongoing investigations in other states" as well as "several FACE cases and settlement agreements concerning abortion clinic workers or abortion facilities," there is "not a single case concerning the freedom of religious exercise at houses of worship."
The Daily Signal quoted Hans von Spakovsky, a legal expert at The Heritage Foundation, as saying that he has "not seen any evidence that there are more problems with violence at abortion clinics than at churches."
"Look at the church burnings that have occurred in the past two decades," von Spakovsky was quoted as saying. "The idea that one's not more important than the other, I think, is not correct. And second, a number of the cases [the Justice Department] has filed have been clearly frivolous and meritless cases."
In the letter, Cruz and Lee also noted that Lynch, during her testimony before the Senate Judiciary Committee earlier this month, discussed the DOJ's "active" and "increased" efforts to enforce FACE with respect to interference with reproductive health services, but "you did not mention places of religious worship," the two wrote.
The letter also asked Lynch to state whether or not the DOJ investigated, or will investigate, the blocking of the entrance to, and interference with the religious exercise of members of the Los Angeles, Calif. house of worship shown in a video, which, according to Catholic News Agency, depicts "violent assaults from opponents protesting the passage of the ballot proposal [Proposition 8] which rescinded a California Supreme Court decision that imposed same-sex marriage on the state."
Additionally, the two senators have asked Lynch to provide documents on the enforcement of the FACE Act since January 2009.