Obama Won't Destroy ISIS, Fix Broken Immigration System, Ted Cruz Says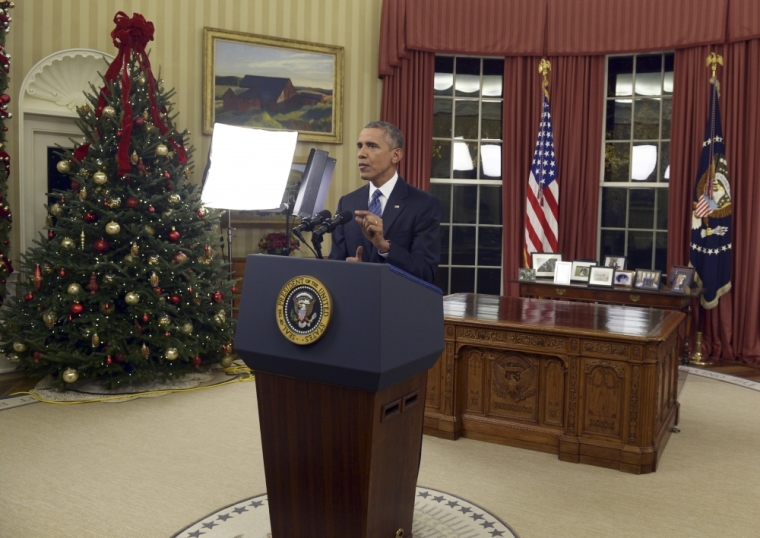 President Barack Obama's speech on the San Bernardino terror attack that left 14 dead was slammed by a number of Republican leaders, including GOP candidates Donald Trump and Sen. Ted Cruz, R-Texas.
While Obama described the shooting last week in Southern California as an "act of terrorism designed to kill innocent people," his Republican critics largely accused the president of maintaining policy that is too soft on terror threats in America.
"If I am elected President, I will direct the Department of Defense to destroy ISIS. And I will shut down the broken immigration system that is letting jihadists into our country," Cruz said in a statement on his campaign website.
"Nothing President Obama said tonight will assist in either case," he added.
GOP frontrunner Trump kept his responses short on Facebook, and wrote: "Well, Obama refused to say (he just can't say it), that we are at WAR with RADICAL ISLAMIC TERRORISTS."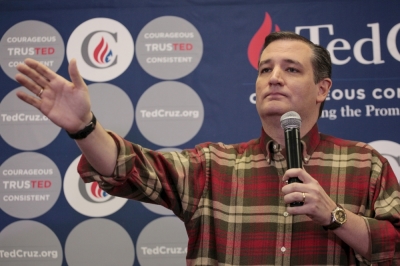 In another post he added: "Is that all there is? We need a new President — FAST!"
The shooting in San Bernardino was carried out by California couple Farook and Tashfeen Malik, who according to the Islamic State terror groups were supporters of its ideology.
In his speech on Sunday, Obama did not use the exact phrase, "radical Islamic terrorists," he did say that the shooters "had gone down the dark path of radicalization, embracing a perverted interpretation of Islam that calls for war against America and the West."
The president said that the threat from terrorism is real, but promised that America as a nation "will overcome it."
Part of the Obama administration's strategy against IS has been ongoing air strikes against terror targets in Syria, which has been boosted by several Western nations joining the operations, most recently with Britain.
House Speaker Paul Ryan, R-Wis, said, however, that Obama offered "no new plan" in the war against extremism.
"Out primary responsibility is to keep American people safe from the real and evolving threat of radical Islamic terrorism. That will require the president to produce a comprehensive strategy to confront and defeat ISIS. The enemy is adapting and we must too," Ryan said in response.
"That's why what we heard tonight was so disappointing: no new plan, just a half-hearted attempt to defend and distract from a failing policy."
Sen. Lindsey Graham, R-S.C., another GOP presidential candidate, argued that Obama's strategy is not working, and he is attempting to hide that failure.
"President Obama is also overselling the successes we are having on the battlefield. His strategy will not destroy ISIL and he knows it," Graham said in a Twitter message.
Former New York Governor George Pataki added that Obama's statement "was as believable as a hostage video. Pathetic response to the worst attack on US since 9/11."
A main point of contention has been Obama's refusal to send in ground troops in Iraq and Syria to fight IS, something which some GOP candidates like Graham have called for.
While the President has said that the U.S. should not get stuck in another costly war in the Middle East, the latest CNN/ORC poll suggested that most Americans want troops to be sent to the region. The survey, which was conducted before the San Bernardino massacre, found that 53 percent of respondents would back such a move, with another 60 percent expressing disapproval of Obama's handling of terrorism so far.