Obama Favors Illegals While Separating American Families? 'Utter Nonsense,' Sources Say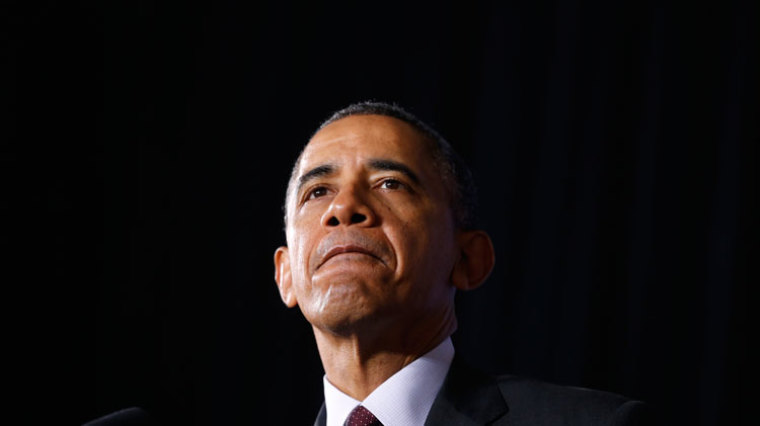 A conservative publication accused President Barack Obama of choosing to keep hundreds of thousands of families separated while waiting for Green Cards in order to devote resources to his 2012 program granting temporary immunity to certain unauthorized immigrants. Sources close to immigration law and immigration reform denounce these allegations as "utter nonsense."
"President Barack Obama's 2012 unilateral legalization of 500,000 young illegal immigrants helped him win the 2012 election — at the cost of splitting 500,000 innocent, law-abiding American families for months on end, according to a New York Times article," wrote Neil Munro, White House correspondent at The Daily Caller News Foundation. Favoritism to illegal immigrants has kept husbands and wives, parents and children, apart, due to 12-15 month visa delays, he claimed.
Munro's article cites a New York Times report that over 500,000 visa applications "became stuck in the pipeline," suggesting that the United States Citizenship and Immigration Services Agency (USCIS) dedicated its efforts to an illegal immigrant program, Deferred Action for Childhood Arrivals (DACA), instead of granting Green Cards to families.
USCIS' Internal Problems
A congressional staffer familiar with immigration policy told CP that, even if DACA caused the visa delay, USCIS' operations are not funded by taxpayers and Obama would not have directly ordered them to focus on illegal immigrants over American families.
"All of USCIS pays for itself with fees — there's no federal money there," the source explained. He suggested that, rather than hiring new staff and creating a permanent department for DACA, the agency merely reassigned staff, expecting the program to be temporary — which proved inaccurate.
"They weren't prepared to move around staff or train new staff to handle the workload — they have to front the money if they're going to do that," he explained. The source cited this weakness as an argument for comprehensive immigration reform. "The goal is to have an immigration system that can process the requests that are coming to it in a timely manner," dealing with visas and DACA at the same time. "Bureaucratic bottle-necks are no excuse," he declared.
USCIS Official Response
A great deal of bureaucratic rearranging and reshuffling occurred in 2013, Christopher Bentley, press secretary for both the Department of Homeland Security and the USCIS, told The Christian Post in an official statement on Monday. He explained that "the agency manages the volume of cases it receives through a network of processing centers and local offices and regularly rebalances its workload."
A source from within USCIS revealed that the agency balances the paperwork for over 70 different types of forms in addition to the I-130 family visas. Due to hiring difficulties, the waiting period grew "beyond an acceptable period" of time. The unnamed source explained that USCIS "took swift action," and has shortened the waiting period back to eight months. By the summer, it aims to shorten it further — to five months.
"USCIS is strongly commited to promoting family reunification through the timely adjudication of family-sponsored petitions," Bentley told CP.
Anti-Immigrant Propaganda?
The Reverend Samuel Rodriguez, president of the National Hispanic Christian Leadership Conference (NHCLC), declared the allegations "utter nonsense," in an interview with The Christian Post on Monday. Rodriguez admitted that it is wrong for families to be separated, but he called Munro's attack "part of the anti-immigrant propaganda machinery."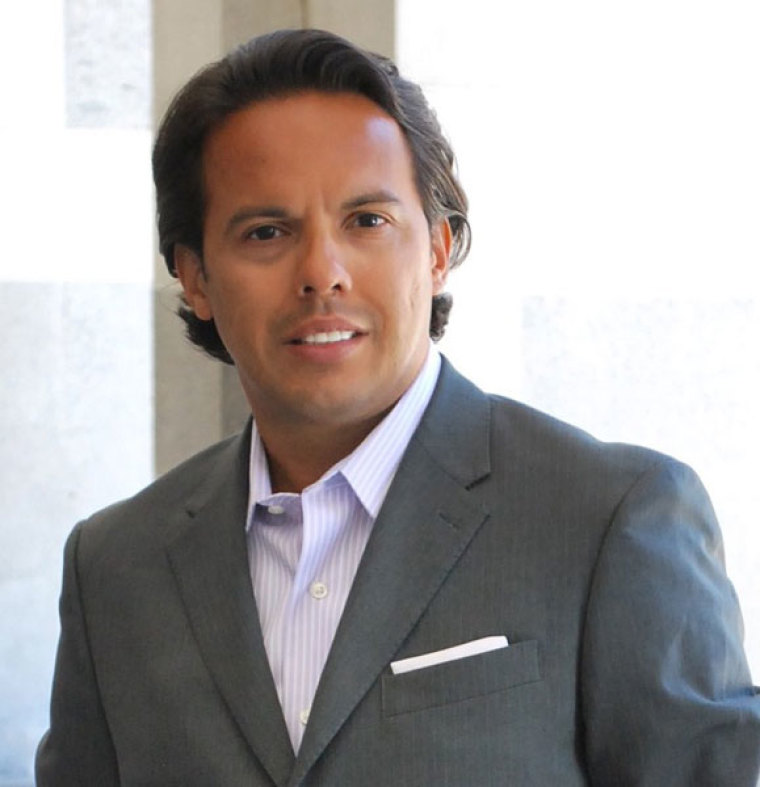 No Connection Between Visa Delays and DACA?
Greg Chen, director of Advocacy for the American Immigration Lawyers Association (AILA), told CP that DACA is not the only explanation for the visa delays, and that it likely has no effect on them.
DACA is "not any kind of immigration benefit, it's a temporary suspension of enforcement against the person," Chen explained, insisting that "it does not give them a green card, does not give them a way to stay permanently in the United States." It only frees up immigration enforcement officials to focus on threats to social health, such as drug dealers and human trafficking, rather than on average harmless offenders, the AILA spokesman explained.
"USCIS is a big entity and we have frequently seen that when they are making changes in their processing centers, that will cause retrogression, delays," Chen added. He noted that "six months is common."
New regulations to I-130 petitions — family visas — were passed recently in the Adam Walsh Act, and "are just now starting to be implemented," Chen explained. For this reason, and the frequency of delays, he argued that the visa holdup likely has no connection to DACA's recent implementation.
Rodriguez pointed to government incompetence, rather than intentional malice, behind the delays. He cited recent failures of government administration, such as the Healthcare.gov website fiasco, as evidence that American government is fraught with delays. "There was no intentional malice, conspiracy," he declared. The idea that Obama said "let's give these undocumented individuals a deferment and let's detain families in order to accommodate them — that idea is preposterous."
A Christian Response
Rodriguez argued that Christians ought to support immigration reform, but be careful to include both justice and mercy. "Let's welcome the stranger as our own as in Leviticus 19, and uphold the rule of law as in Romans 13," the NHCLC president declared.
"We have to secure our borders completely, and integrate the hard-working individuals already contributing to our society," Rodriguez said. He argued that illegal immigrants should have "no special pathway to citizenship," but should be able to become citizens, so long as they start at the back of the line.
"These are God-fearing, family-loving, hard-working individuals," Rodriguez said. "These are the same values that made our nation great – if we can integrate them, I think that's an opportunity to restore our nation." He called for prayer, fasting, and political action for immigration reform.