Obama Must Demand Pastor Abedini's Release in Upcoming US-Iran Nuke Deal Talks, Says ACLJ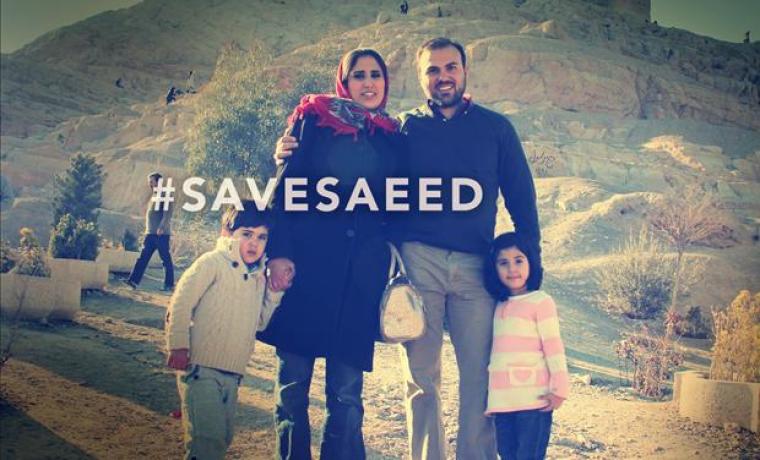 President Barack Obama needs to include the release of pastor Saeed Abedini, the U.S. citizen who's serving an eight-year sentence in Iran for his Christian faith, in the upcoming nuclear deal talks with Iran, said Jay Sekulow, the chief counsel of the American Center for Law and Justice.
"We want to see ALL Americans held in Iran's prisons freed and have been working for more than two years to secure the release of pastor Saeed as we represent his wife and two young children who reside in the U.S.," Sekulow said in an article for Fox News on Tuesday.
A deadline for a deal concerning Iran's nuclear capabilities is set to be reached on Nov. 24, and Sekulow suggested that the Obama administration is ready to trust that Iran will not create nuclear weapons, as it has promised. Secretary of State John Kerry has said that he trusts Iran's fatwa, a religious declaration, "enormously as a matter of religious edict."
"Let me get this straight. We're trusting Iran because the secretary of state trusts its leader's fatwas?" Sekulow asked. "Does this make sense? Is there any real basis for trusting Iran?"
Sekulow noted that Iran has also promised to respect the rights of Christians and religious minorities in Iran, something which it has violated on numerous occasions. The ACLJ chief counsel reminded readers that religious minorities are routinely imprisoned for their faith, and the Iranian administration has so far refused to hear the pleas of Abedini's family and the worldwide campaign that has been calling for his release.
"If Iran is not even willing to do that — not willing to release a husband and father who is no threat to the Iranian regime — then does any rational person believe it will abandon its national aspiration to build a nuclear weapon, the one weapon that could destroy Israel and bring immense suffering to the world?" Sekulow further pressed.
He added that Abedini is one man, while a nuclear deal could impact the lives of millions, and clarified the ACLJ is not advocating that he or others should be ransomed in exchange for nuclear concessions.
"But we are suggesting this is a test — a test of the Iranian regime's good will and good faith. Words are one thing, actions another thing entirely. And the action of releasing pastor Saeed would speak volumes," Sekulow said.
"If we do not make this demand, if we consent to his continued imprisonment and abuse, we'll send our own message to Iran, to the world, and to our own citizens. That message will be an old one — a message of weakness and appeasement that has long brought western democracies to grief and defeat," he added.
Meanwhile, a postcard blitz campaign continues encouraging Abedini supporters to purchase and send postcards to the White House ahead of the Nov. 24 nuclear deal deadline.
The postcards, addressed to Obama, ask the president not to forget the American pastor in the upcoming talks.
"A man in your position has been given great power and responsibility to represent every American, whether on domestic or foreign soil. Please hold to your own words, that no one is left behind. We, the American people, ask you to do everything within your power to bring U.S. citizen, pastor, husband and father, Saeed Abedini, home to his family from his time of incarceration in Iran," reads the message, approved by the pastor's wife, Naghmeh Abedini.