Saeed Abedini Postcard Blitz: Obama Needs to Press Iran to Release American Pastor at Nuclear Talks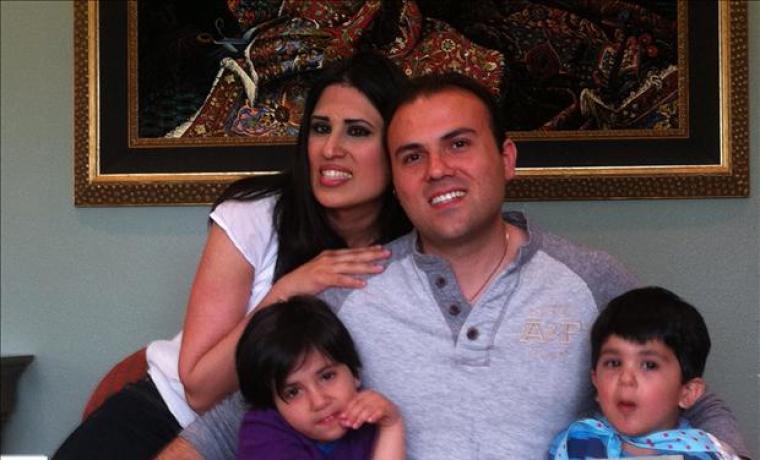 A new initiative is encouraging supporters of Iranian-American pastor Saeed Abedini to purchase and send postcards to the White House to urge President Barack Obama to demand the release Abedini as part of the upcoming nuclear negotiations with Iran.
The prepared message to Obama on the postcards reads:
"A man in your position has been given great power and responsibility to represent every American, whether on domestic or foreign soil. Please hold to your own words, that no one is left behind. We, the American people, ask you to do everything within your power to bring U.S. citizen, pastor, husband & father, Saeed Abedini, home to his family from his time of incarceration in Iran."
September marked the two-year anniversary of Abedini's imprisonment for his faith in Iran. The pastor's wife, Neghmeh Abedini, has been actively campaigning for his release.
Pastor Abedini has been supported by hundreds of thousands of people worldwide who have signed petitions and joined in prayer vigils for the pastor, but now a unique opportunity for the campaign presents itself on November 24th, when American officials will negotiate a nuclear deal with their Iranian counterparts.
The American Center for Law and Justice, which represents Naghmeh Abedini and the couple's two young children, has pointed out that Obama's administration missed an opportunity previously to demand Saeed Abedini's release when economic sanctions were eased on Iran earlier this year.
The new campaign, which is active on Facebook, hopes the administration will not miss another chance, and is encouraging both individuals and church groups to participate in the postcard blitz. Bundles of 100 postcards can be purchased for $25.60, and distributed among family and friends who can sign them and send them out.
The campaign organizers have said that Naghmeh Abedini has approved the message to Obama, and has said that at least 80,000 postcards have already been ordered.
The pastor, meanwhile, remains in an Iranian prison, serving an eight year sentence. Earlier in November it was revealed that Abedini's mother in Iran was forced to flee the country and escape to the U.S. after facing daily threats and intimidation for speaking out for her son.
"We look forward to seeing her soon here in the United States. It has been a difficult time for all of us — including Saeed's mom," Naghmeh Abedini revealed at the time. "She did not want to leave Iran. She did not want to say goodbye to her son."