Prayer Vigil for Imprisoned Saeed Abedini in So Cal Includes Greg Laurie Reading Pastor's Letter to His 8-Y-O Daughter (Photos)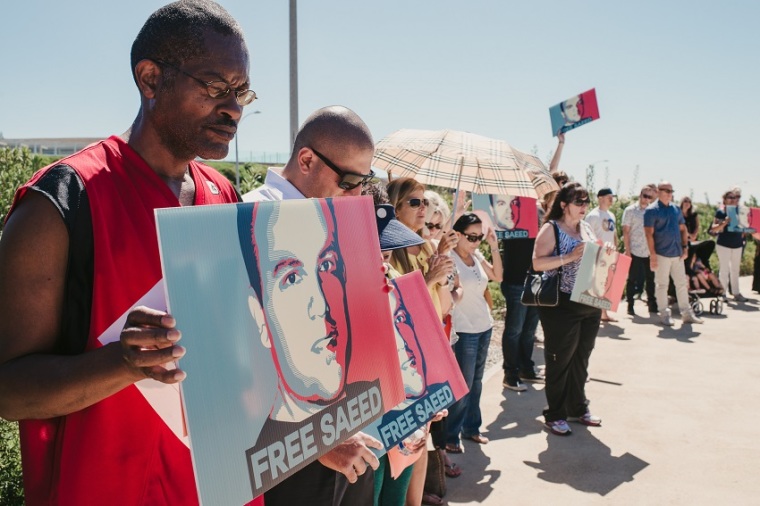 NEWPORT BEACH, Calif. — Evangelist Greg Laurie read a recent letter from Pastor Saeed Abedini, who is still being held as a prisoner in Iran two years after being arrested for his Christian faith, to his daughter during a somber prayer vigil held at the city of Newport Beach's civic center Friday at noon.
The imprisoned pastor was able to write a letter to his daughter, Rebekkah Grace, for her eighth birthday on Sept. 12.
"You are growing so fast and becoming more beautiful every day," he wrote in the letter released by the ACLJ. "I praise God for His faithfulness to me every day as I watch from a distance through the prison walls and see pictures and hear stories of how you are growing both spiritually and physically."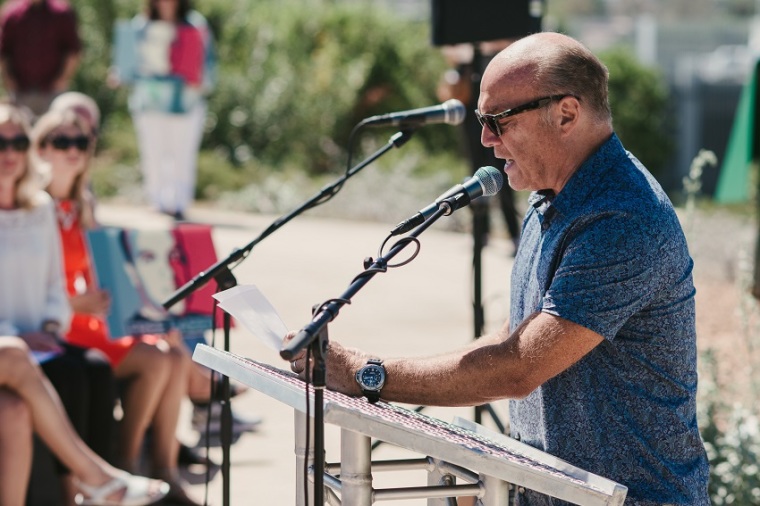 He continued: "I know that you question why you have prayed so many times for my return and yet I am not home yet. Now there is a big why in your mind you are asking: why Jesus isn't answering your prayers and the prayers of all of the people around the world praying for my release and for me to be home with you and our family? The answer to the why is who. Who is control? Lord Jesus Christ is in control."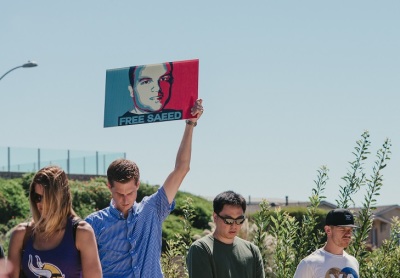 "God is in control of the whole world and everything that is happening in it is for His good purpose, for His glory, and will be worked out for our good," Saeed added. "People die and suffer for their Christian faith all over the world and some may wonder why? But you should know the answer of why is who. It is for Jesus …"
"But if not, we will still sing together … 'Hallelujah,' either separated by prison walls or together at home."
Abedini is serving an eight-year sentence despite international efforts and numerous petitions headed by the ACLJ seeking his release. Obama also raised the issue of the pastor's detention during his first phone conversation with Iranian President Hassan Rouhani last September.
Laurie was one of several speakers, including city officials and pastors, during the vigil that led participants in prayer.
Last week, more than 500 prayer vigils were held in 33 countries and territories, calling on people to pray for Abedini's safe release and urge their governments to act on his behalf.
The noon-time service on Friday hosted by Harvest Fellowship Orange County was followed later in the day with participation from the church's main campus in Riverside at city hall during the evening.