Execution of Iranian Mother Who Killed Rapist Attacker Postponed at Last Minute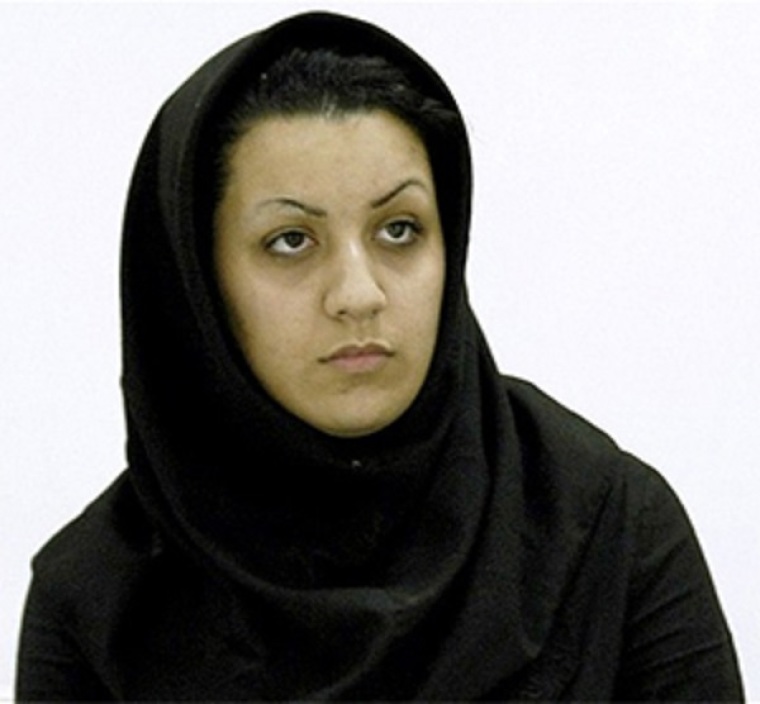 A 26-year-old Iranian mother who was set to be executed on Tuesday for killing a man who attempted to rape her has reportedly been granted a last minute reprieve.
FoxNews.com reported that Rayhaneh Jabbari's execution was postponed on Tuesday following protests at Rajaiy Shahr Prison.
"I am currently handcuffed and there is a car waiting outside to take me for the execution of the sentence," Jabbari earlier told her mother while waiting to be sent to the prison facility to be hanged.
"Goodbye, dear Mum. All of my pains will finish early tomorrow morning. I'm sorry I cannot lessen your pain. Be patient. We believe in life after death. I'll see you in the next world and I will never leave you again because being separated from you is the most difficult thing to do in the world."
Jabarri was sentenced to death for the 2007 fatal stabbing of Morteza Abdolali Sarbandi, a former employee of the Iranian Intelligence Ministry. The woman, who was 19 at the time, maintained that Sarbandi drugged her and tried to rape her following a meeting at a café to discuss a business deal. Jabarri managed to stab Sarbandi with a pocket knife and flee.
An international petition with nearly 200,000 signatures along with heavy international outcry led the Iranian court to postpone Jabbari's execution in April, but the sentence was scheduled to be carried out on Tuesday.
Several human rights group such as Amnesty International have spoken out against the case.
This abhorrent execution must not be allowed to take place, particularly when there are serious doubts about the circumstances of the killing," said Hassiba Hadj Sahraoui, Middle East and North Africa deputy director at Amnesty.
"Instead of continuing to execute people, authorities in Iran should reform their judicial system, which dangerously relies on processes which fail to meet international law and standards for fair trial."
Iran's regime has been accused of abusing human rights on several occasions, including the imprisonment of a number of Christian pastors.
Last week marked two years since Pastor Saeed Abedini was imprisoned for his faith, which was marked by prayer vigils in several cities across the world.