Obama Tells Africans That Killing Albinos to Harvest Organs Is 'Craziness' and 'Cruel' as Planned Parenthood Controversy Swirls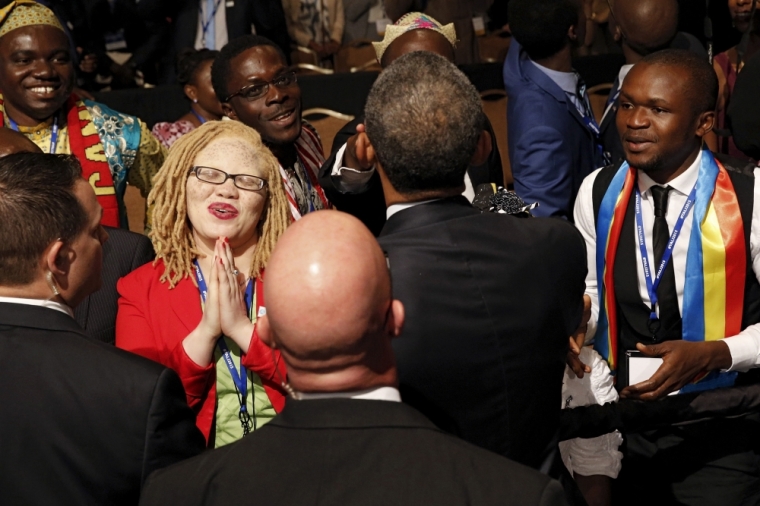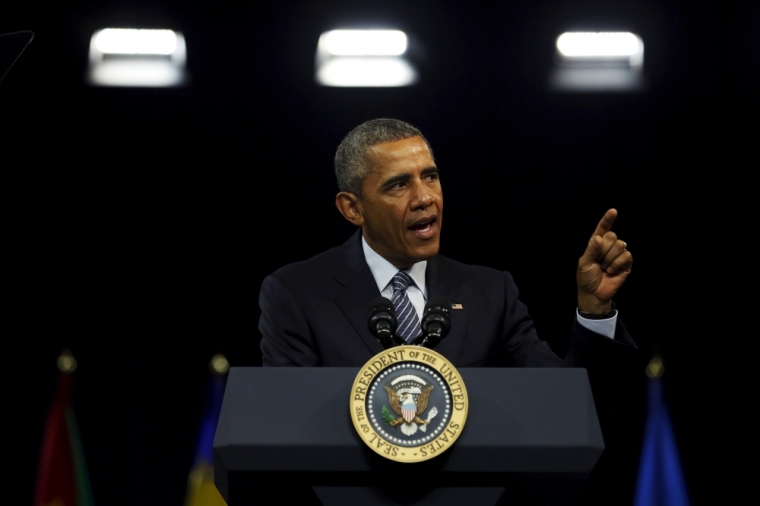 View Photos
President Barack Obama ripped the practice of killing albinos in Africa for ritual purposes as "craziness" and "cruel" and called for its end Monday, as a weeks-long scandal swirled in the U.S. over a series of undercover videos highlighting Planned Parenthood's controversial marketing of aborted baby parts.
Obama made the remarks during an address to 500 exceptional young African leaders at the second Young African Leaders Initiative Presidential Summit and Town Hall in Washington D.C.
In an hour-long video of the Monday session posted to YouTube by the White House, an albino woman from Kenya raised the issue beginning around the 48-minute mark.
"Persons with albinism in Africa are being killed and their body parts harvested for ritual purposes. My request to you is to raise this issue with heads of state of African countries to bring these atrocities to an end," she said, in part.
Obama reacted strongly to the issue, calling it "infuriating."
"Well, can I just say the notion that any African would discriminate against somebody because of the color of their skin after what black people around the world have gone through is crazy. It is infuriating and I have no patience for it," said Obama.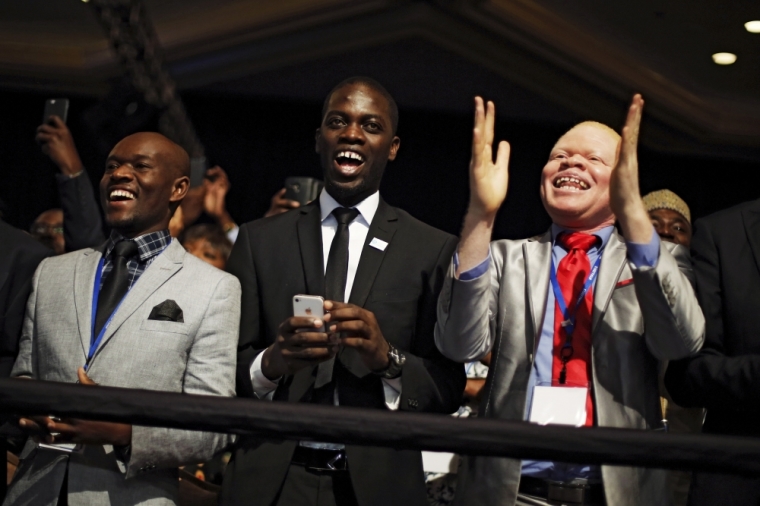 "When I was in Africa, I said there are important traditions and folkways that need to be respected, that's part of who each culture is … but there's also just foolish traditions and old ways of doing business that are based in ignorance. And they need to stop," he continued.
"And the idea that a society would visit violence on people because of pigmentation — that's not a tradition that is worth preserving. That's tomfoolery, that's craziness. It's cruel," he added.
He further went on to condemn other practices such as genital mutilation, domestic abuse and bride abduction as terrible traditions designed to suppress women.
Regarding the scandal of the harvesting and distribution of organs from aborted babies by Planned Parenthood, however, Obama has remained silent.
White House spokesman Josh Earnest has said the president has chosen not to watch the controversial videos of Planned Parenthood officials dissecting babies for parts, according to the Federalist.
In a fifth undercover video highlighting Planned Parenthood's controversial sell of aborted baby parts, Melissa Farrell, director of research at the organization's Gulf Coast branch, touted the clinic's ability to deliver intact babies for a higher reward despite the sale or purchase of human fetal tissue being a federal felony.
Planned Parenthood President Cecile Richards and other top level staff have consistently stated their abortion business hasn't broken any state or federal laws and they do not profit from the harvesting of babies' tissue and organs. One former Planned Parenthood director, however, has said these claims are false.
On Monday, Senate Democrats defeated a bill seeking to revoke taxpayer funding for Planned Parenthood's abortion business by filibustering and preventing a vote on it.
Obama has in the past defended Planned Parenthood and was the first sitting president to address the organization's national conference in 2013.
"When politicians try to turn Planned Parenthood into a punching bag, they're not just talking about you; they're talking about the millions of women who you serve. And when they talk about cutting off your funding, let's be clear: They're talking about telling many of those women, you're on your own. They're talking about shutting those women out at a time when they may need it most -- shutting off communities that need more health care options for women, not less," said Obama in his 2013 address.
"So the fact is, after decades of progress, there's still those who want to turn back the clock to policies more suited to the 1950s than the 21st century. And they've been involved in an orchestrated and historic effort to roll back basic rights when it comes to women's health," he said.