Obama Would Have Lost in 2012 Without High Black Voter Turnout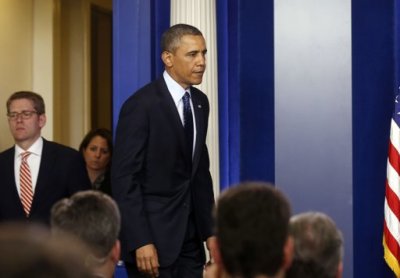 A high turnout of black voters was the hallmark of President Barack Obama's big win at the polls in the 2012 general elections, according to an Associated Press analysis.
The results of the analysis shared in this recent report, showed that in 2012, black Americans voted at a higher rate than other minority groups and by most measures, outpaced whites, many of whom stayed home.
If people had voted at the same rate they did in 2004, according to the analysis, Mitt Romney would have eked out a narrow win.
The analysis also revealed that while Hispanics are the fastest growing group of the U.S. population, black and white Americans will remain the two most dominant eligible blocs of voters for at least the next decade because many Hispanics in America are either children or noncitizens.
The analysis was conducted for the AP by William H. Frey, a demographer at the Brookings Institution. He looked at census data on eligible voters and turnout along with last November's exit polling data. He also used population projections to estimate the share of voters by race through 2030. Supplemental data also came from the Pew Research Center and associate professor Michael McDonald.
Data from the analysis revealed that Mitt Romney was a particularly weak GOP candidate who was unable to inspire white voters and was unable to attract significant support from blacks or Hispanics.
If voters had turned out the way they did in 2004, according to the analysis, Romney would have narrowly won the popular vote by a slim margin. In 2004, white voter turnout was slightly higher and black voter turnout was slightly lower.
The battleground states of Ohio, Pennsylvania, Virginia, Florida and Colorado would have tipped in favor of Romney as well if the 2012 voter turnout was similar to that in 2004.
"The 2012 turnout is a milestone for blacks and a huge potential turning point," said Andra Gillespie, a political science professor at Emory University, in the report.
"What it suggests is that there is an 'Obama effect' where people were motivated to support Barack Obama. But it also means that black turnout may not always be higher, if future races aren't as salient," she added.
Whit Ayres, a GOP consultant who is advising possible 2016 GOP presidential contender Sen. Marco Rubio of Florida, said the research was a reaffirmation of the need for change in the Republican Party.
"A new message, a new messenger and a new tone," noted the consultant who said change within the party need not be "lock, stock and barrel."
What is important, said Ayres, are policy shifts like GOP support for broad immigration legislation that will be crucial in attracting minority voters in the long term.
"It remains to be seen how successful Democrats are if you don't have Barack Obama at the top of the ticket," he said.