Ohio Church Expecting to Feed 2,400 Needy on Thanksgiving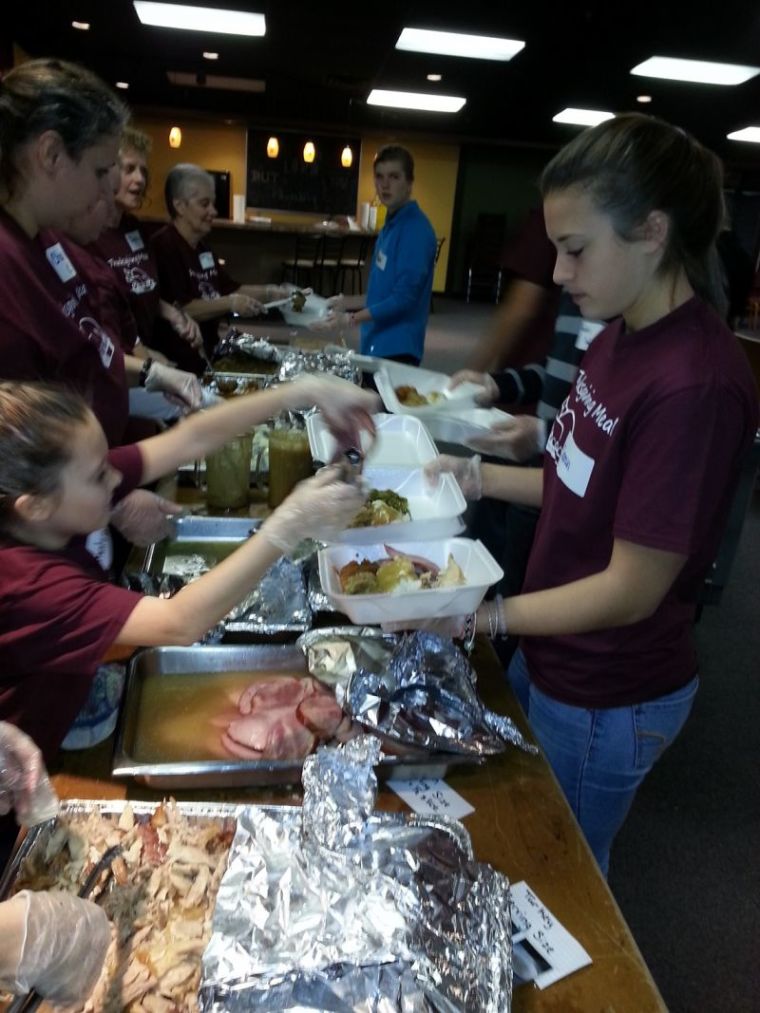 An Ohio congregation is planning to serve approximately 2,400 meals this Thanksgiving for those in need, exceeding the number of dinners from past years.
StoneBridge Church of Findlay will host the annual community event on Thanksgiving Day, with meal options including dine-in, drive-thru and delivery.
Kelly Galer, operations manager with StoneBridge Church, explained to The Christian Post that the large number of meals was an increase of 20 percent compared to last year.
"The first year the Community Thanksgiving meal was all taken through pre-order to have as dine in or carry out and hosted by Red Lobster with a variety of churches working in partnership to prepare the 20-25 turkeys," said Galer.
"That tradition of partnership has continued as the meal expanded from serving 300 to the anticipated 2,400 this year."
More than 300 individuals will be volunteering on Wednesday and Thursday to help make the community event happen as well as dozens more who will prepare the food.
"The hope is that attendees, volunteers, and partners will feel a sense of community and belonging. We could not possibly make this event happen alone, it truly takes the body of Christ working as one to bring it all together," said Galer.
Sponsors of this year's free community meal include City BBQ, Dietsch Brothers Inc., Findlay Implement, Gordon Food Service, Hall Trucking, Lee's Chicken, Millstream Area Credit Union, Perrysburg Costco, SHC Information and Technology, and Wolfies Produce.
Another entity partnering with StoneBridge for the event is Movement Church of Findlay, a new congregation that presently meets for worship at a local middle school.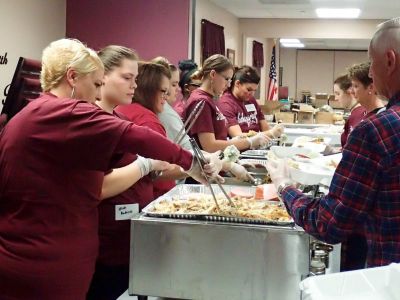 Eric Ferguson, pastor of Movement Church, told CP that his congregation "just stepped in to help out where we can."
"We encourage our people to help out the day of the event and then also we help prep a couple of the food items leading up to the event," said Ferguson.
"We have done a couple of things with Stonebridge in the past, but honestly we just try to help out where we can be a blessing to others."
Regarding the impact he hoped the event would have on those who come for the meals, Ferguson told CP that he hoped "our attendees understand a larger kingdom perspective and that the big 'C' Church is for the community."