Ohio father executes 3 young sons, confesses he planned killings for months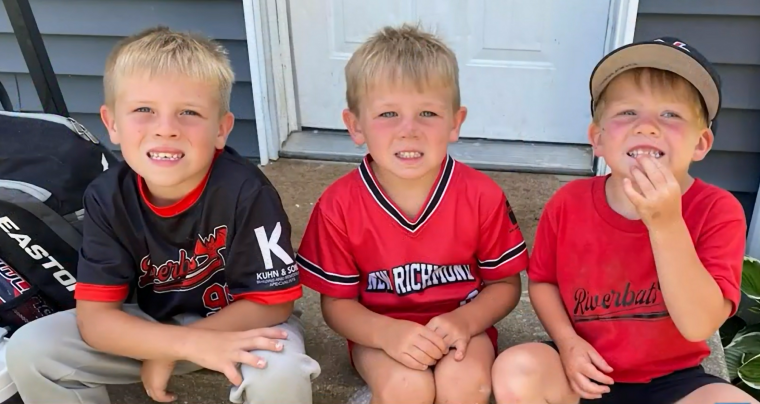 While his father believes he just "snapped," authorities say 32-year-old Chad Doerman, confessed he planned for months before he lined up his three young sons at his home in Clermont County, Ohio, last Thursday and shot them execution style with a rifle three days before Father's Day.
Doerman's father, Keith Doerman, 59, told WCPO that he could not explain why his son killed his grandsons, aged 7, 4, and 3, but he suspects he likely just "snapped" in an event he describes as "just terrible."
"I don't know if it was financial, I don't know if it was mental, I don't know if it was work related. I don't know," Keith Doerman said about what he believes caused his son to snap. "I can't talk to him."
Detectives from the Clermont County Sheriff's Office said in a press release that at around 4:15 p.m. on June 15, police received a 911 call from an unknown female screaming that "her babies had been shot." At 4:18 p.m., they received another call from a motorist driving by the 1900 block of Laurel Lindel Road in Monroe Township that a female juvenile was spotted running down the road saying "her father was killing everyone."
When police responded to the scene, they found Doerman sitting on a step outside the home. He was detained without incident, and they later found his sons in the yard. Officers attempted to save their lives, but they died from their wounds at the scene. Police later found the boys' 34-year-old mother outside the home suffering from a single gunshot wound to her hand. She is expected to survive.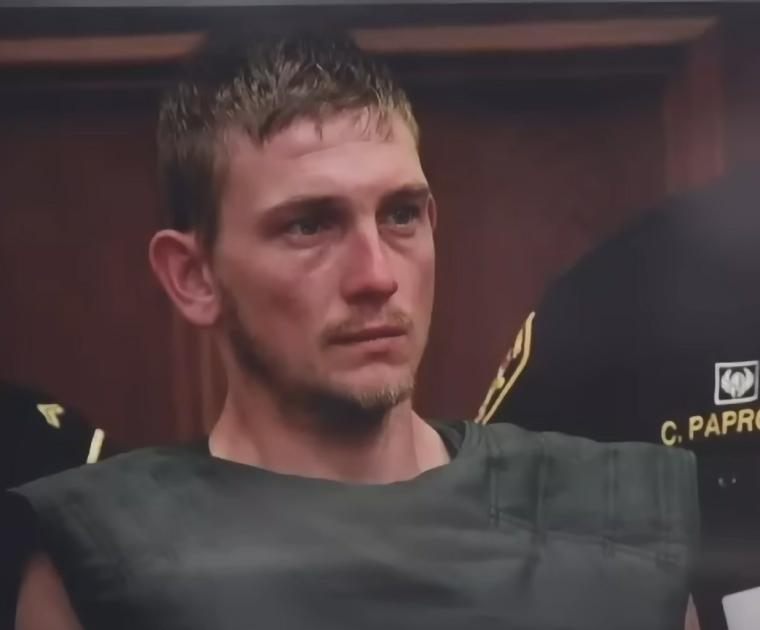 Doerman was later charged with three counts of aggravated murder for the death of his sons whose names police have not released.
At his arraignment Friday, Clermont County Municipal Court Judge Jason Nagel set a $20 million bond for Doerman as Prosecutor Mark Tekulve called the killing of the children "the most sickening, horrifying crime I have seen."
"This is by far the most sickening, horrifying crime I have seen," Tekulve said, according to a WLOX report. "I can only imagine the terror that these little boys felt and experienced as their father ... their protector was murdering them. We will do our utmost within my office to see this defendant never sees the light of day again."
Clermont County's chief prosecutor of Municipal Court, David Gast, revealed during the arraignment that one of Doerman's sons had tried to escape from him in a nearby field but "hunted" down the boy and brought him back to the yard where he killed him with his brothers.
"The trauma that this man has inflicted on his family, community, law enforcement, first responders, and all the rest of us is unspeakable. There has been a full admission in this case, the case is still new, we're still discovering facts. But the evil horror of what we know is impossible to process," Gast said, according to WLWT.
"In an act of incomprehensible cruelty, the father that stands before you lined up his three young boys and executed them in his own home with a rifle. In an act of desperation, the mother at some point grabbed the gun the father was wielding to attempt to protect them," Gast said. But she failed.
He called Doerman's killing of his sons: "One of the most monstrous, craven, cowardly acts that will ever be our misfortune of seeing."
Keith Doerman told WCPO, however, that his son was a "fun-loving guy" and "super father" even though in 2010 his 32-year-old son was charged with domestic violence for allegedly choking him in a case that was eventually dismissed.
"He was a good kid," Keith Doerman said in tears. "It's awful. I can't handle this no more."
Doerman is expected back in court on June 26 and more charges will likely be added as a detective with the Clermont County Sheriff's Office wrote in a criminal complaint that Doerman "confessed to planning and carrying out the deaths of victims involved for several months."
Kristin Bennett, president of the New Richmond Sports Association where the late brothers played baseball told WLWT that just a day before the shooting she interacted with Doerman after one of the kids' games.
"He was telling the boys to get in their car seats. Be safe. You would have not thought anything. Just normal typical conversations with another family on the ball field," Bennett said.
Assistant baseball coach, Brandon Allen, told the news outlet that the brothers were "incredible kids."
"We're told these children were talented athletes and loved baseball. Their coaches are remembering these incredible kids. You can't help but think of all the memories you had," he said. "They were quintessential boys. They were good boys. They loved playing ball, just everything you would want in a little guy that you're coaching."