Ohio Passes Bill Banning Down Syndrome Abortions, Doctors Would Be Slapped With Felony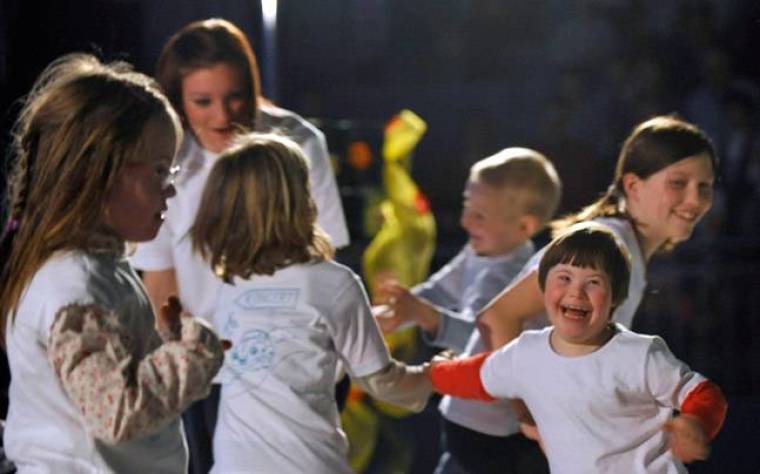 Ohio Lawmakers passed a bill Wednesday banning abortions based solely on a Down syndrome diagnosis and the state's Republican Gov. John Kasich is likely to sign it into law.
The bill known as the Down Syndrome Non-Discrimination Act and sponsored by Republican Reps. Sarah LaTourette, Derek Merrin and Sen. Frank LaRose was passed 20-12 by the Ohio Senate. It makes it illegal for a doctor to knowingly abort a fetus diagnosed with or is likely to have Down syndrome from a prenatal test. The fourth-degree felony would punish doctors with up to 18 months in prison and a $5,000 fine. Women who break the law would face no penalties.
Responding to a question from former vice presidential candidate Sarah Palin, whose son has Down syndrome, Kasich told CNN's Jake Tapper in September 2015 that he would sign a bill banning Down syndrome abortions.
"I'm more than glad to say that, of course, I would sign that," Kasich who now has 10 days to sign the bill into law said.
Last month Kasich, who has signed 18 abortion restrictions into law since 2011, also reiterated to cleveland.com that he generally supports the idea of banning Down syndrome abortions but wanted to see the legislation first before making a decision.
It is unclear how many abortions due to Down syndrome are conducted each year in Ohio because the statistic isn't tracked. A 2012 study published by Prenatal Diagnosis suggests that while termination rates for Down syndrome pregnancies were trending downwards nationally in recent years, up to 85 percent of babies diagnosed with Down syndrome are killed.
"Ohio Right to Life is grateful that our pro-life senators took a stand against discrimination and abortion," Mike Gonidakis, president of Ohio Right to Life said in a statement in response to the passage of the bill. "Both the House and the Senate sent a loud message that we are a society built on compassion, love, equality. We expect Governor Kasich will sign this legislation, as he said he would in 2015. Every Ohioan deserves the right to life, no matter how many chromosomes they have."
He further added: "A prenatal diagnosis of Down syndrome should not mean a death sentence. Thanks to our pro-life legislators, we are one step closer to ensuring that Ohioans with Down syndrome are recognized as humans worthy of dignity, just as they are."
Opponents of the bill argue that Kasich should veto it because, they argue, it is unconstitutional.
"This bill does nothing to improve the lives of people with disabilities, nor increase their access to health care or other services, nor does it educate a woman and her family about having a child with a disability," Gary Daniels, chief lobbyist for the ACLU of Ohio, said in a statement. "It only further restricts a woman's ability to make a decision about ending a pregnancy."
Whether or not the bill will withstand a constitutional challenge remains to be seen. A USA Today report said it is nearly identical to one in Indiana, which was found unconstitutional after a court challenge.
Kasich vetoed a ban on abortions after a fetal heartbeat is detected last December because he was concerned it would be too costly to defend it in court.