On Race Issues, Donald Trump Is Working Quietly With Powerful Men of Faith, Surrogate Says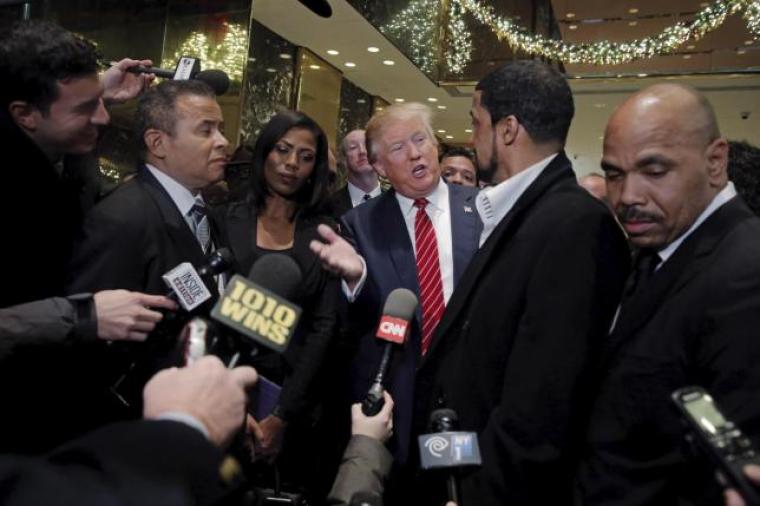 If you listen to the political rhetoric on presumptive Republican presidential nominee Donald Trump, you might get the impression that he is a racist who cares nothing about racial minorities.
According to televangelist and entrepreneur Pastor Mark Burns, however, Donald Trump is no racist and he is working hard behind the scenes with the help of influential faith leaders to address racial and social inequality.
"To those who declare Donald Trump racist, I know, as a black man married to a white woman with six brown babies, [I] know what racism really looks like …. And it's not Donald Trump," declared Burns, who is co-founder and CEO of The NOW Television Network, a Christian television network based in South Carolina that reaches 11 Million Homes in the U.S. and Canada.
"I am a black man married to a white woman, living in the deep south of America. Only recently has the confederate flag that represented slavery, the Ku Klux Klan and hate groups in America … just came down from the State House, the capital of South Carolina one year ago," he said in a Friday interview with The Christian Post.
"A couple of days ago, some of those groups raised the flag back up as a symbolic gesture … I was refused about a month ago with my white wife to purchase an appliance from a store that had a lot of rebel flags upright and they refused to give it to us because they knew we were together," he said.
Burns, who serves as an advisor to the National Diversity Coalition for Trump, is scheduled to speak at the Republican National Convention in Cleveland, Ohio, on Monday and he says issues important to racial minorities are on the RNC platform because Trump is concerned about race relations in America.
"We have right now as we are speaking, it's gonna be released more in detail after the RNC, a five-point plan that will directly impact the minorities in the country," Burns added.
"Race relations is something very dear to Mr. Trump's heart. I know for a fact that it was his desire to focus on issues that impacts all Americans despite the color of your skin because poverty knows no color … to bring jobs back to the country, raising economic value of all Americans is a top priority of the Trump campaign," he added.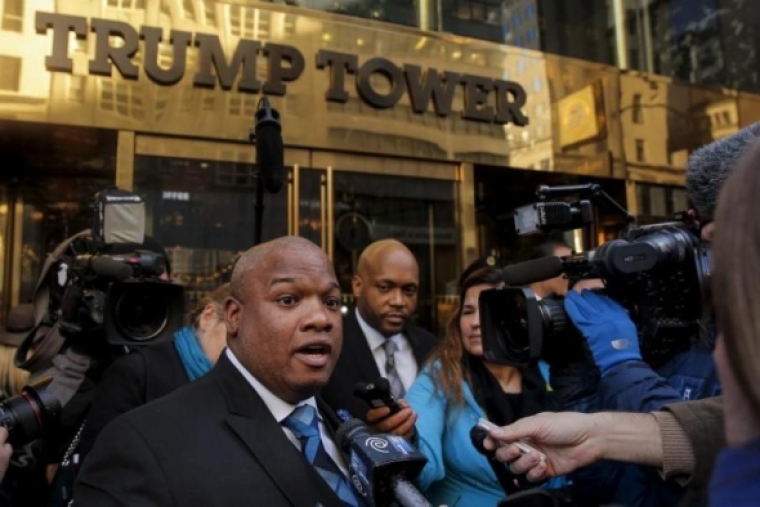 Burns said Trump, who has been accused of using racially insensitive language in the past, has tried to stay away from publicly discussing issues that focus solely on race because he is concerned about dividing the country.
"More than ever you need a leader not focusing solely on racial issues, like race-baiting Hillary Clinton of the Democratic Party. Let's focus on issues that impact the heart and soul of America despite the color of your skin. However we do have plans in place that's gonna deal with mass incarceration, that's gonna deal with getting non-valid inmates an opportunity to re-enter life and get jobs. We have plans in place that are going to deal with urban cities dealing directly with police brutality," said Burns.
A report in The New York Times this week appears to link Trump's campaign with worsening race relations in America.
"In the months since Mr. Trump began his campaign, the percentage of Americans who say race relations are worsening has increased, reaching nearly half in an April poll by CBS News. The sharpest rise was among Republicans: Sixty percent said race relations were getting worse," said the report.
Trump isn't worried said Burns. With the help of a group of solid faith leaders he explained, Trump is quietly focused on addressing racial and economic disparities.
"I think he is wise enough to know to continue to surround himself with people who deal with social injustice and racial inequalities like myself, like A.R. Bernard, like Bishop Harry Jackson, and he has surrounded himself with powerful leaders that have been in the field of social injustice for years. You wouldn't be able to bring on an A.R. Bernard if racial injustice, racial inequality wasn't important to you. He wouldn't have been able to bring on Bishop Harry Jackson who has been on the frontlines," Burns said.
"Mr. Trump stated that we have to really re-evaluate how the police are trained because right now they are trained to shoot to kill, and he believes without a doubt that the police department really needs to go back to the police academy and evaluate how they are being trained. In some cases they need to be aiming for the leg instead of the chest or the head," Burns said. "There is not a doubt that race relations and social issues [are] extremely important to the Trump campaign and Mr. Trump. We are literally working behind the scenes as we speak preparing things for the RNC and afterwards."
Burns said his mission at the RNC next week is to focus on unity.
"My mission is gonna be again, bringing the country together. Unity can sum up my speech in one word without giving too much away …. We need to stop focusing on the colors that divide us and focus on the colors that unite us. That is the red, white and blue of America."
Darrell Scott senior pastor of New Spirit Revival Center Ministries Inc. and CEO of WCCD Radio1000, who is also a board member of the National Diversity Coalition for Trump, said Thursday in an appearance on "MSNBC Live" with Tamron Hall that Trump is also willing to meet with the Black Lives Matter movement if they wish to talk.
"If the Black Lives Matter and other groups want to talk to Mr. Trump, they can contact me. I can make it happen … The doors have been open. The doors have always been open but they want to stand outside the door and criticize the door, rather than come into the door and just directly communicate with the man," Scott said.
Citing a New York Times report highlighting Trump as a savior for whites who feel their identity and power is under attack in America, Hall asked Scott about why Trump appears so attractive to white supremacists.
"You have a large number of white voters who believe that Donald Trump is speaking to their fears that they are on the verge of being eliminated, whether it's people in this country illegally, whether it's African-Americans or Black Lives Matter. Why is he so appealing to some of these groups who say, are tied to white supremacists or tied to this notion of angry white voters, feeling they're under siege?" she asked.
Scott responded frankly.
"Ethnicity plays a large part in anybody's decision-making process. When you have people — the Irish support the Irish, the Jews support the Jews, the Italians will support the Italians and the blacks, there are a number of blacks that supported Obama simply because he was black. He appealed to black nationalists, he appealed to black revolutionaries. So to Donald Trump to appeal to them, listen, they have to vote too. They're going to vote for somebody. They like his message," he said.